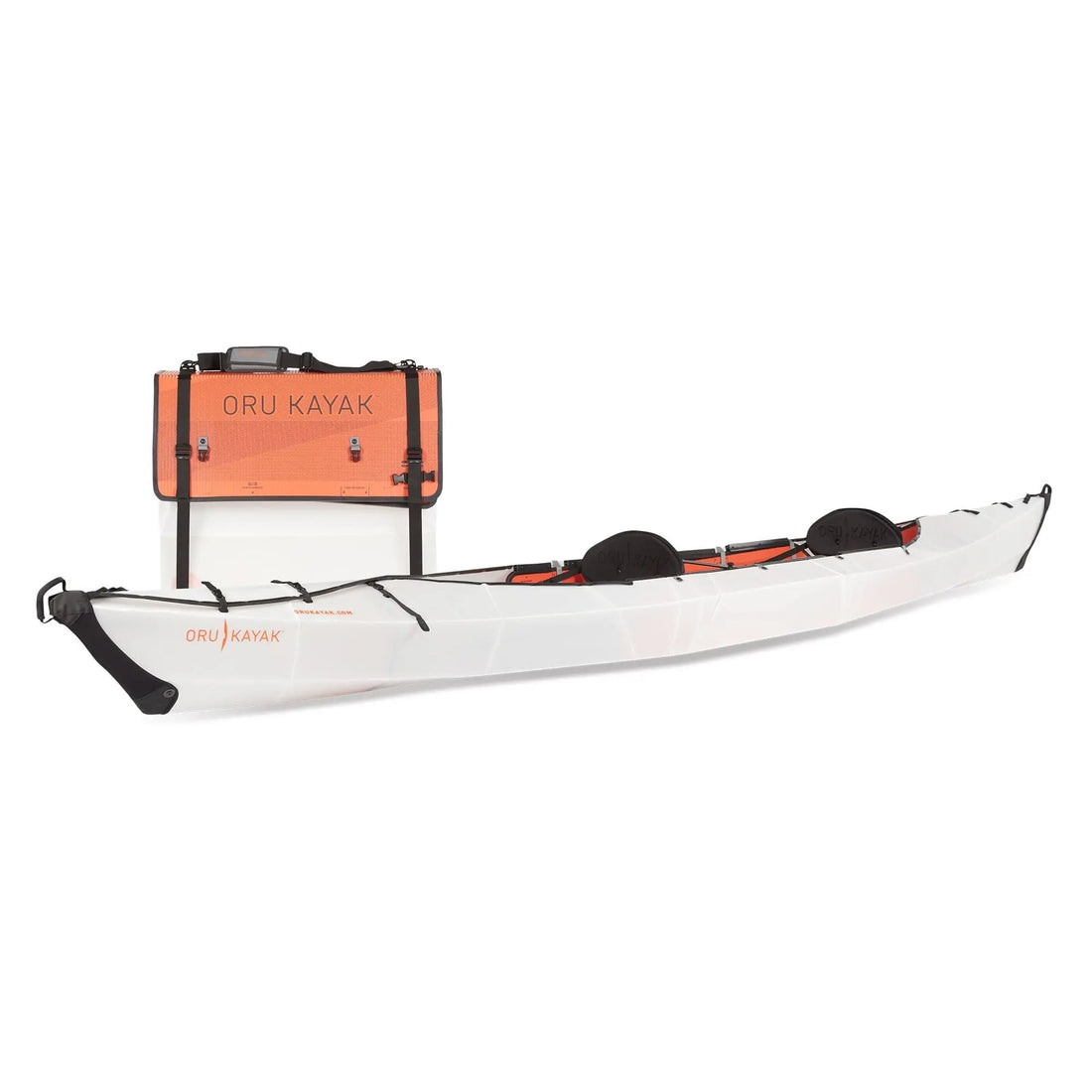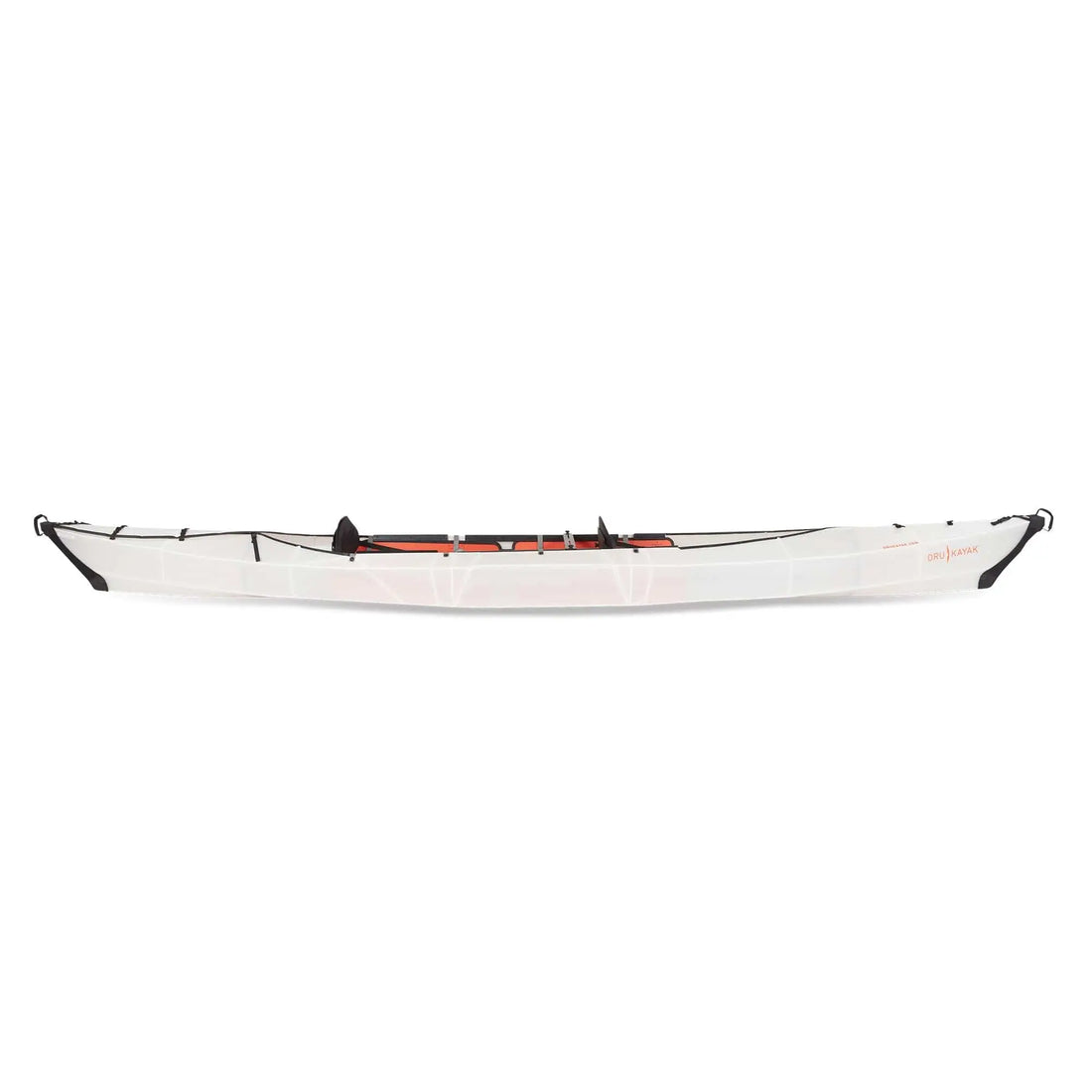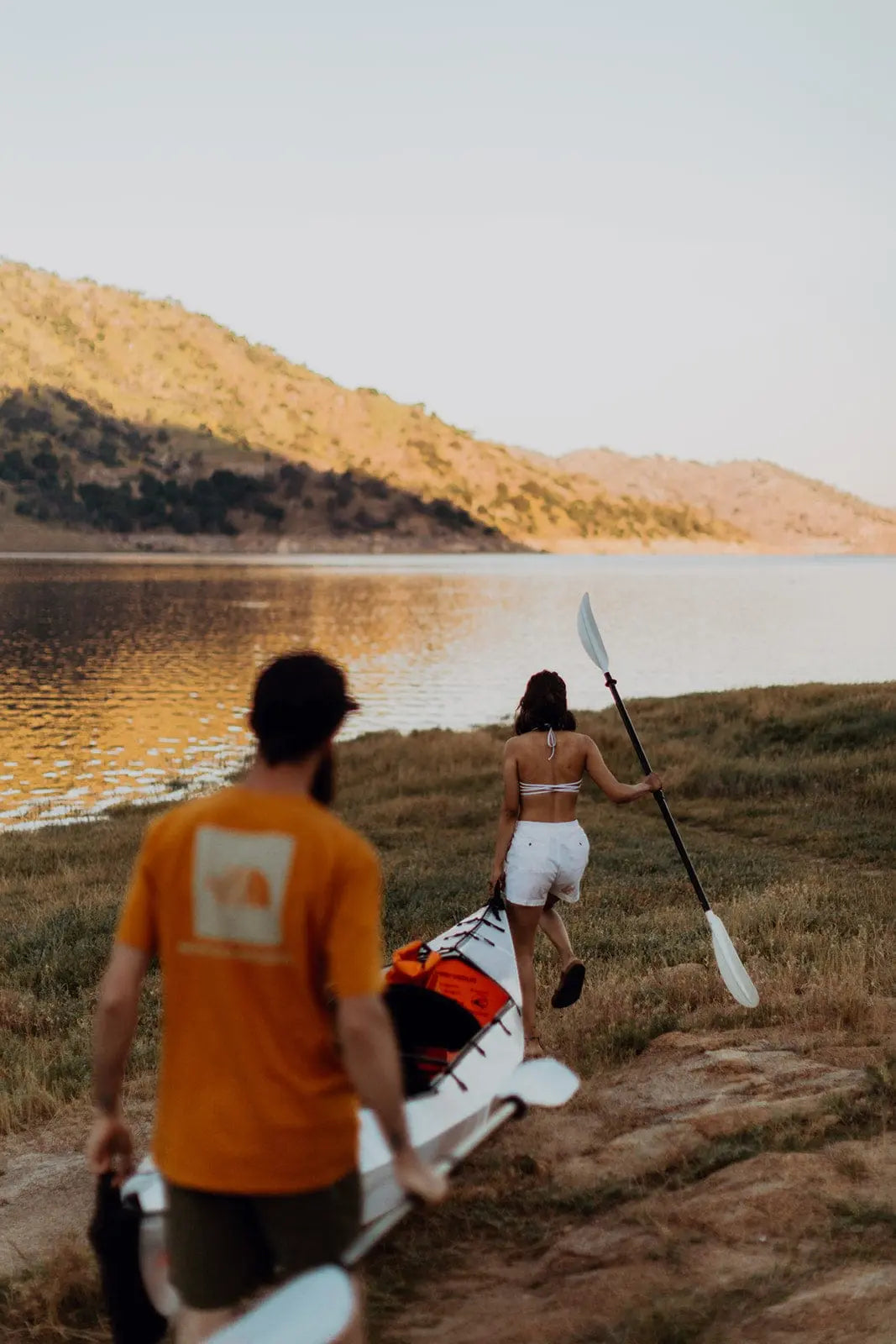 Great service, great kayak!
"I recently purchased this tandem Oru Haven from Scott at Ottawa Valley Air Paddle and was very pleased with the helpful and attentive service and shipping, as well as with the kayak. The Kayak is easy to pop into the trunk of our mid sized sedan and easy to assemble (15 min) and disassemble (under 10 minutes). Nice to be able to take it into our townhouse and store it in the basement! The kayak handles really well as a Tandem; excellent tracking." - Alex
🍁Canada Wide Shipping🍁
A 16'1" tandem kayak that folds down to a manageable box. At 41 pounds, this origami kayak is half the weight of a traditional double kayak. It's compact enough to store in your closet and transport in your car.
The Haven TT is the most stable kayak in the Oru lineup — think of it as a solid platform for all kinds of on-water fun. Its universal rail track system can hold all kinds of accessories for fishing, photography, or just holding a cold beverage. Its a great boat for paddlers of all abilities and ages.
Built for two, the Haven TT is a folding tandem with impeccable performance and unmatched portability. We've given it a major update and It now features extra-sturdy straps, buckles, and reinforced rails for holding all sorts of accessories — plus a new print pattern that recalls classic outdoor vibes. Paddle with your family, friends, or dog. Or convert it to a single — just because you can! it's the original origami boat with endless possibilities.
Weight: 41 lbs (18.6 kg)
Length: 16'1" (490 cm)
Width: 33" (84 cm)
Cockpit: 20" x 91" (51 x 231 cm)
Max Paddler Height: 6'6" (198 cm)
Weight Capacity: 500 lbs (226 kg)
Kayak Box: 34" x 17" x 29" (86 x 43 x 74 cm)
Shipping Box: 35" x 18" x 31" (89 x 46 x 79 cm)
Setup Time: 10-15 minutes
Ottawa Valley Air Paddle stands behind all it's products and offers a an industry leading 45-day money back guarantee. We want you to love your paddling equipment and if it's not right for you, we will find a way to make it right. If you would like to return a product, please reference our refund policy here.
The OVAP Advantage
In the few short years since openeing, we've helped thousands of customers get on the water in a new paddling vessle. We've focused on offering great products along with world class customer service and product knowledge. Our team of paddling experts will help you select the right product, we'll deliver it on time and we stand by our 45-Day Love Your Gear Guarentee.
Here's What some of our customers are saying
Absolutely perfect!
"The price was the same as if I had bought directly from the company, plus I saved the importation fees. So you are much better off buying from Ottawa Valley Air Paddle. And the kayak is amazing, it takes 2 minutes to assemble and disassemble, and it is lighter and much faster than my former inflatable one."
-  Nathalie M.
-------------------------------------
The entire experience was fabulous from start to finish
"We are so impressed with Ottawa Valley Air Paddle. This is our second Bay St. We ordered the first one directly from ORU. This time we saved on shipping from the US and the price of the kayak was significantly less than Amazon. The entire experience was fabulous from start to finish. High recommend working with Scott and Lana. They are knowledgable, seem to genuinely care about the customers, and offer service that is exceptional."
- Catherine
Great invention !
This is a great kayak that is so easy to fold and unfold but also very solid, light and easy to use in the water. It feels like a canoe in size and space for 2 adults but paddles like a kayak. Assembly takes 10 minutes first time but after that you can do it in 3-5 minutes. Absolutely highly recommended!
Oru haven
Easy to assemble and disassemble, very stable on the water. Altogether excellent. Only thing that could be improved is the seat pad. Pretty flat.
Great service, great kayak!
I recently purchased this tandem Oru Haven from Scott at Ottawa Valley Air Paddle and was very pleased with the helpful and attentive service and shipping, as well as with the kayak. The Kayak is easy to pop into the trunk of our mid sized sedan and easy to assemble (15 min) and disassemble (under 10 minutes). Nice to be able to take it into our townhouse and store it in the basement! The Oru videos are very helpful. The kayak handles really well as a Tandem; excellent tracking. Have not tried it as a single yet but I am sure it will be great. Got the Oru paddles and am happy with them as well.
Oru Kayak Haven
Very impressed with our new kayak. I have paddled it in both tandem and solo configurations (well solo plus my dog). It handles extremely well, and the set-up and take down process is straightforward.
Can't wait to get out for our next excursion!
Integrated rail system
Universal slotted rails support all kinds of accessories — including cup holders, fishing rods, camera mounts, and more.
Stability and storage
The Haven has the soul of a canoe — it's stable, roomy, and can hold a bunch of stuff. It has a 500 lb capacity, with plenty of room for two adults or various combinations of gear, kids and dogs.
Intuitive assembly
We won't lie, this is a lot of kayak to assemble — that's why we've made sure to make it as easy as possible, with color-coded straps and printed icons to assist you.
Easy closure flaps
Side-release buckles are super easy and intuitive. Simple to clip and tighten — and all of our straps have pull loops, friendly on old or sore hands.