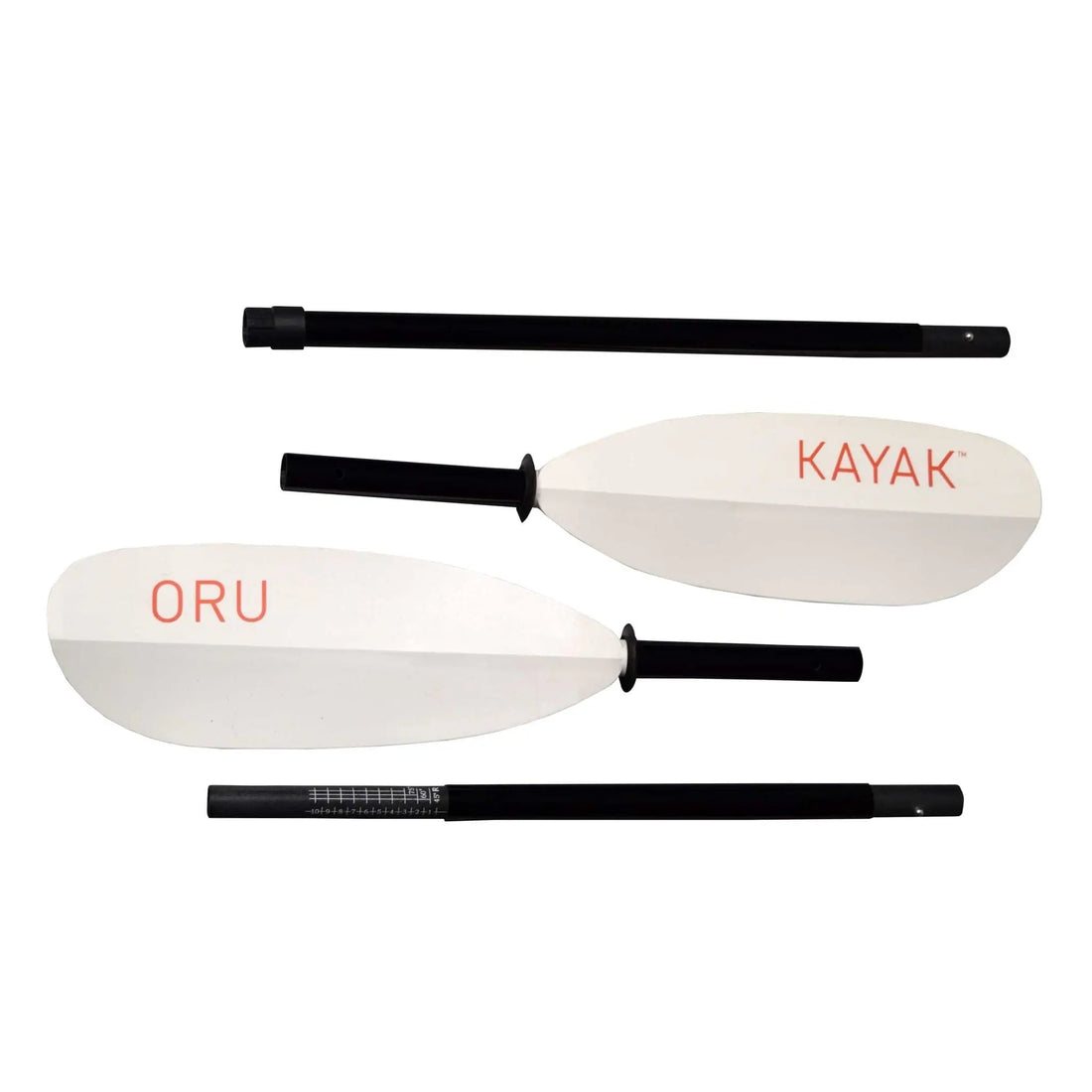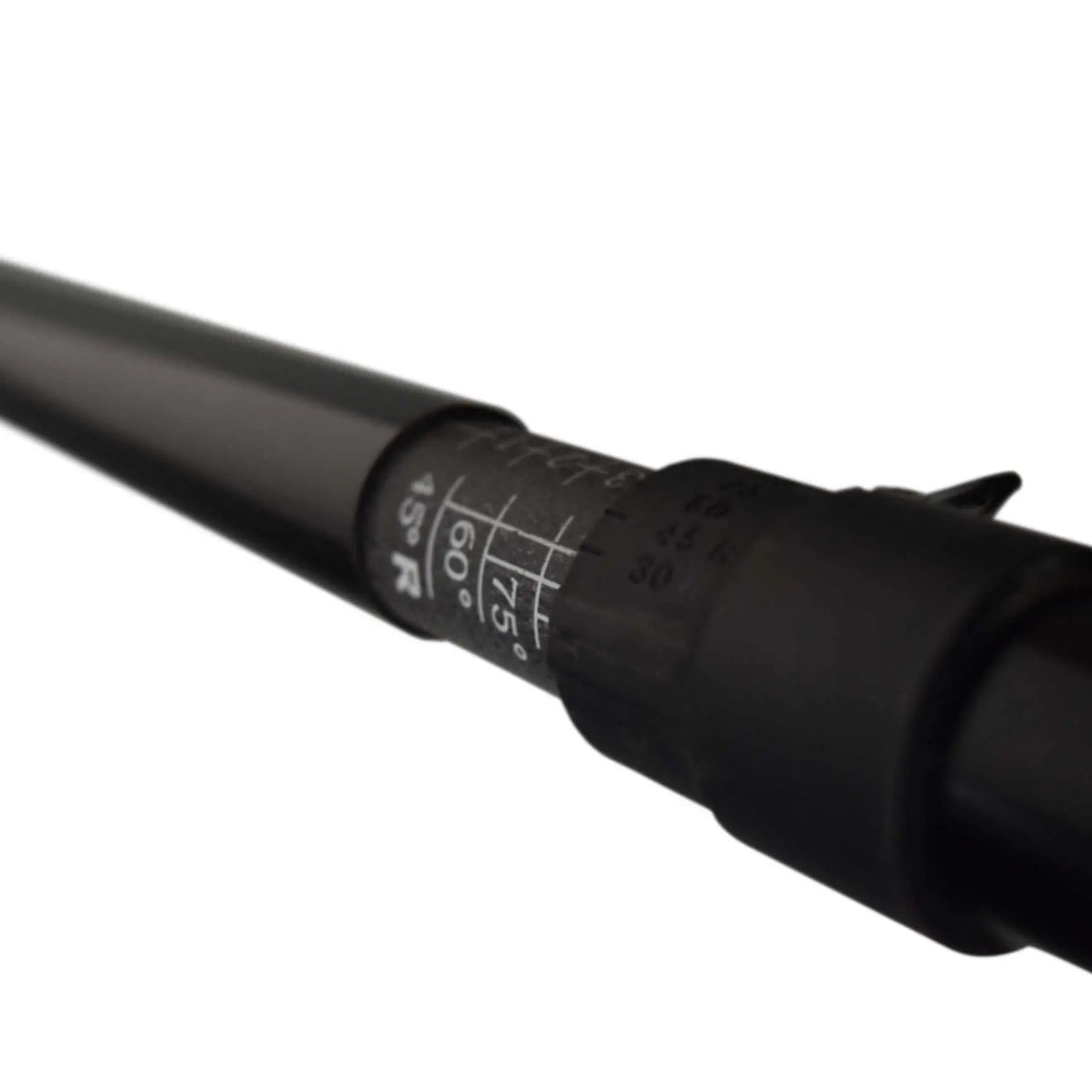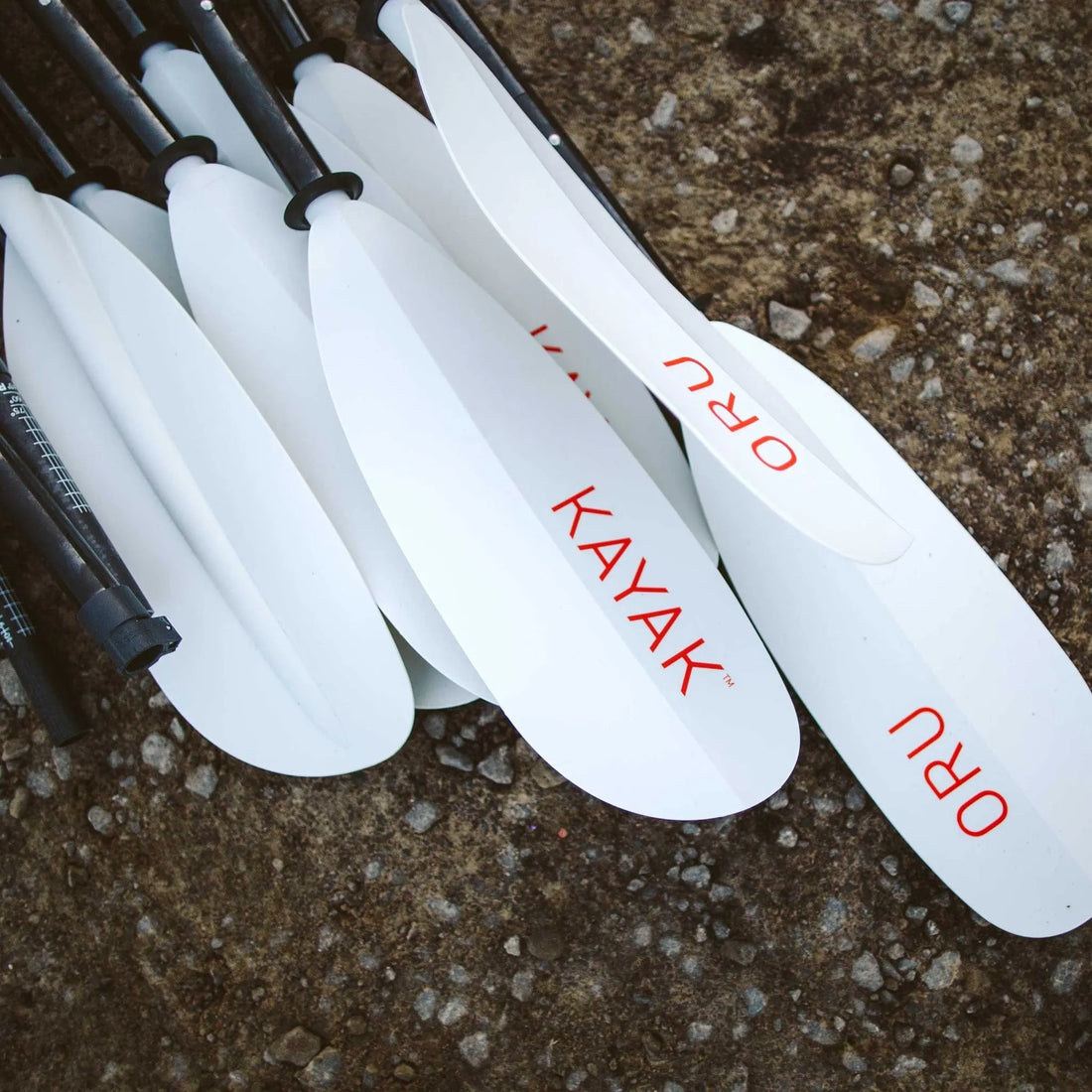 What's a kayak without a paddle? The Oru Paddle—in bright white to match the kayak—breaks down into four pieces, so it stows easily inside the Oru Kayak in box form. It features a lightweight fiberglass shaft and super-tough ABS plastic blades. The paddle is truly customizable: a quick-clamp connector allows you to adjust both the length (220-230cm) of the paddle and the feather angles of the blades.
• Lightweight, reinforced fiberglass shaft
• Molded ABS plastic blades
• Marine-grade stainless steel connector buttons
• Completely adjustable length and blade pitch (feathering)
Blade Material: ABS
Blade Size: 44cm x 16cm
Blade Shape: Asymmetrical
Shaft Material: Fiberglass
Shaft Shape: Straight
Shaft Size: Adjustable length 220-230cm
Feather: Adjustable ferrule 0-90 degrees
Breakdown: 4-Piece
Control: Right or left hand
Weight: 2.75lbs (1.25kg)
Adjustable length: 220-230 cm
Ottawa Valley Air Paddle stands behind all it's products and offers a an industry leading 45-day money back guarantee. We want you to love your paddling equipment and if it's not right for you, we will find a way to make it right. If you would like to return a product, please reference our refund policy here.
Oru paddle……well worth it
Beautifully designed and balanced. I thought I was splurging because I already had an old kayak paddle in the garage, but this one is so light and efficient that I'm glad I purchased it at the same time as the Oru Inlet.
Great Paddle
Thanks so much for your great Oru products. This paddle breaks up and fits right inside my folded up boat, one less thing to carry and it is always with the boat as well.
Great paddle
The paddle is great. Love how it folds up into a small package
Great lightweight paddle!
Oru Paddle
These paddles are very convenient and easy to assemble. Highly recommend them if purchasing an Oru Kayak.