Retrospec Drifter Kids' Snowshoe Bundle With Trekking Poles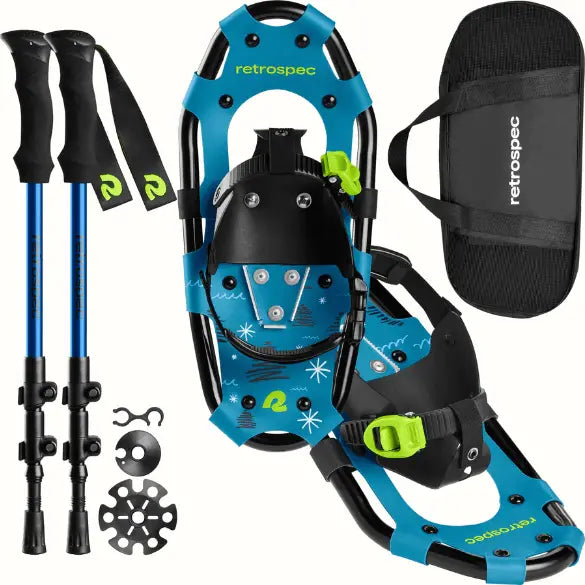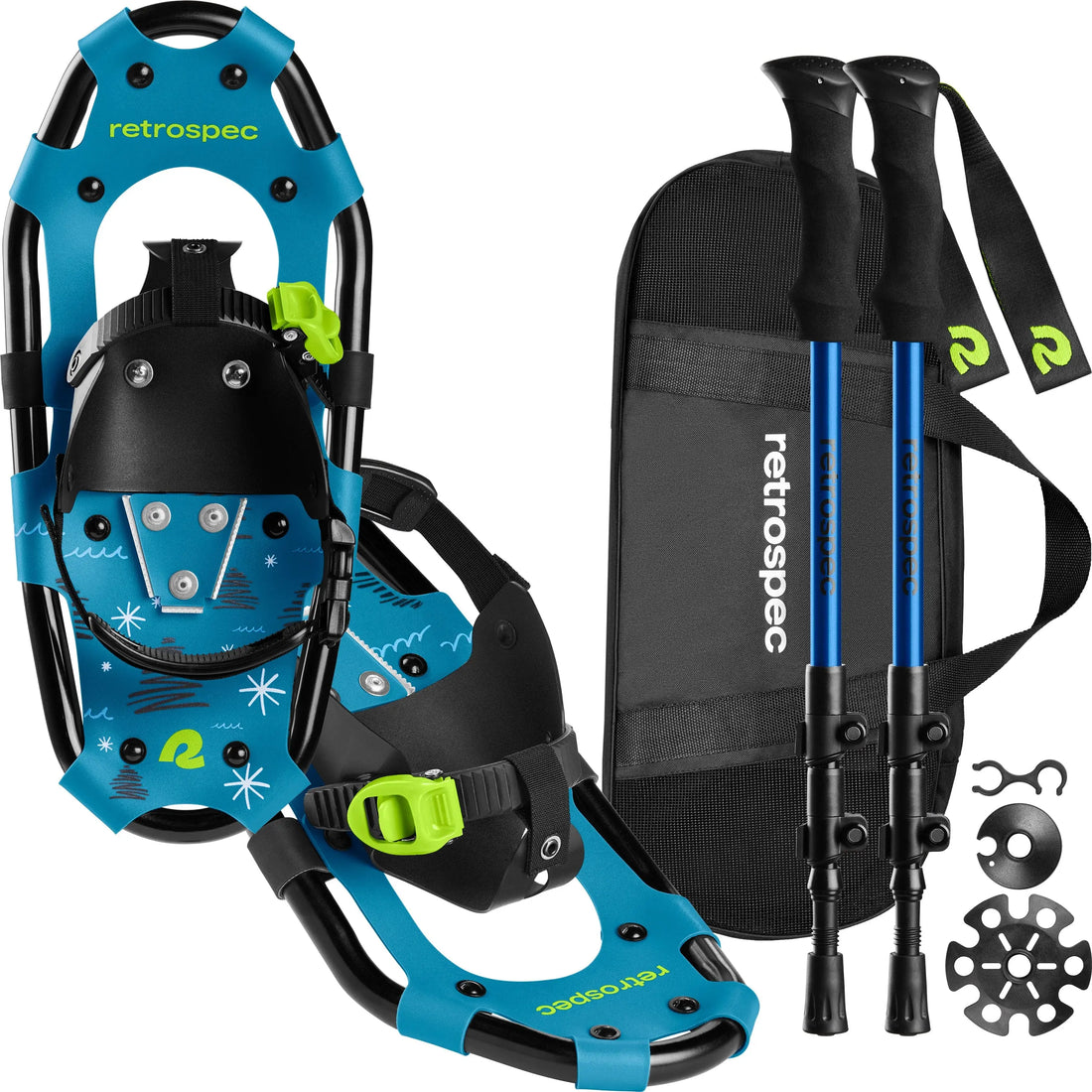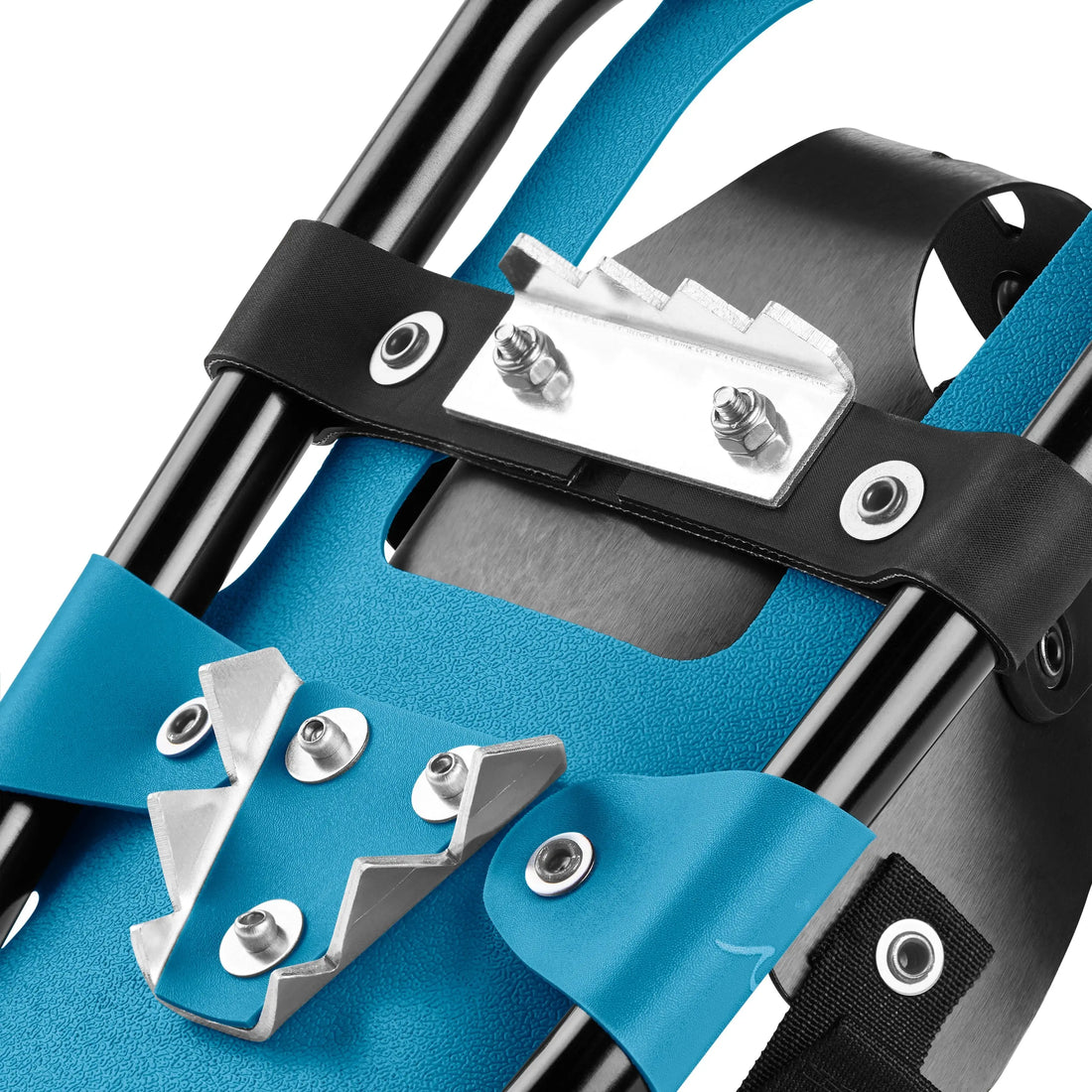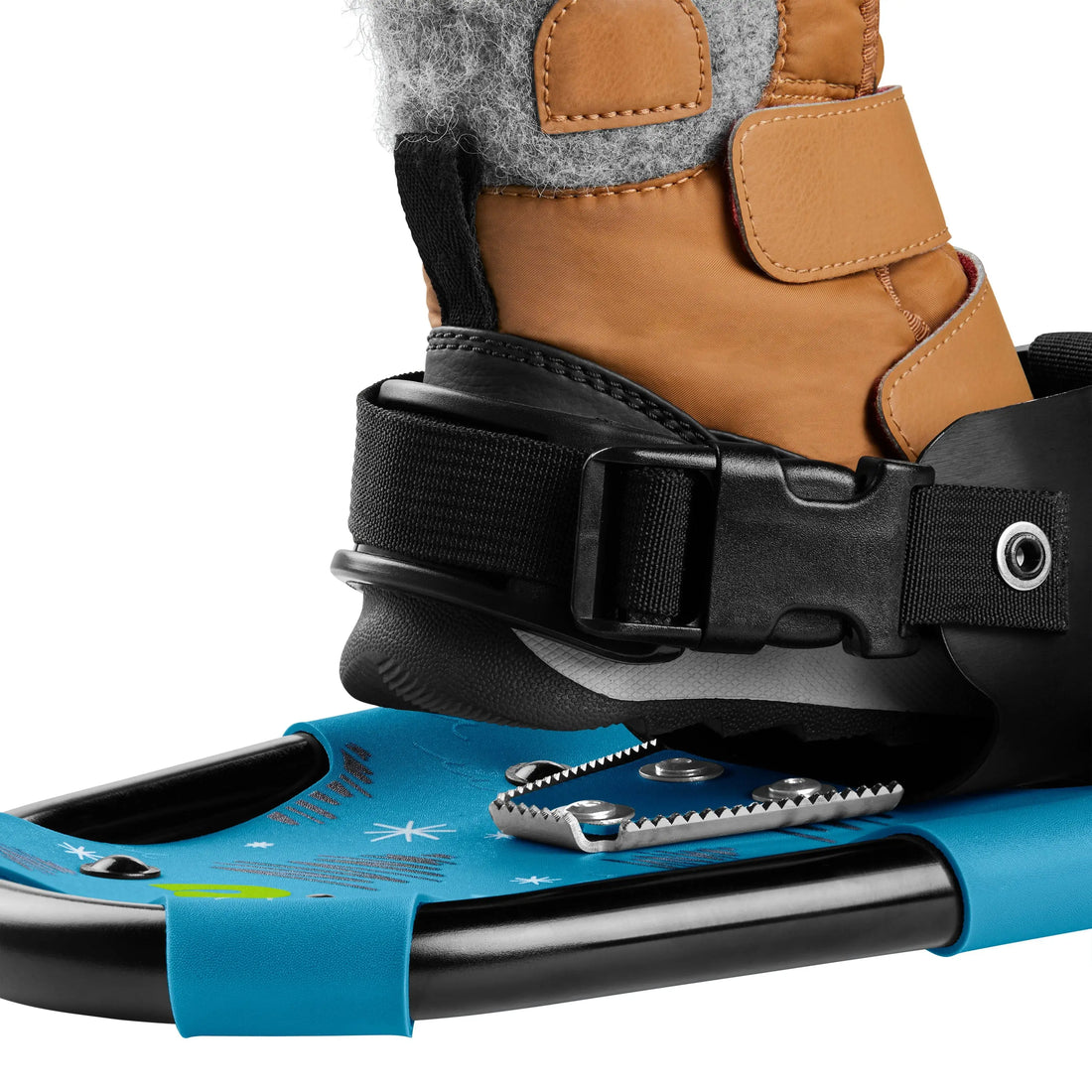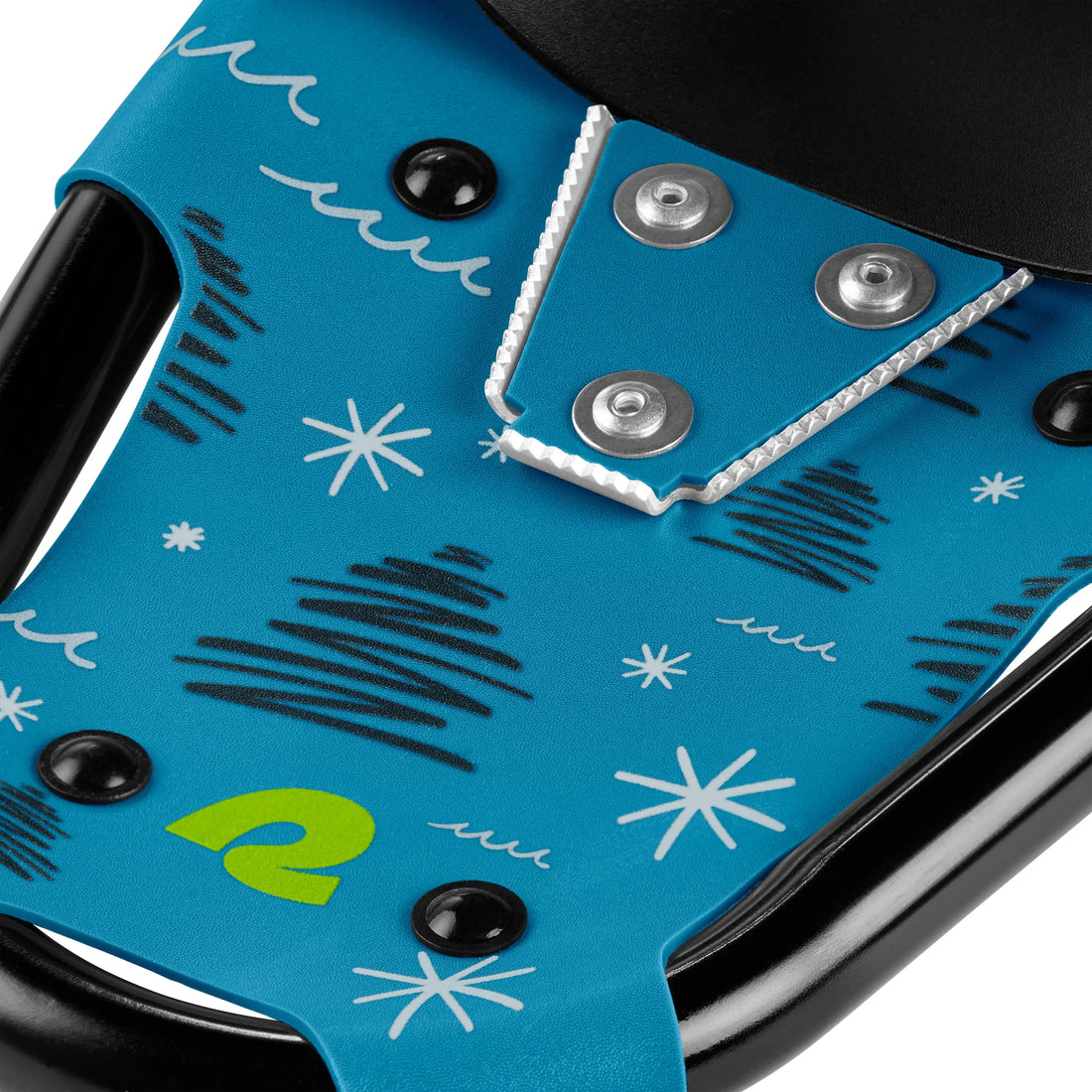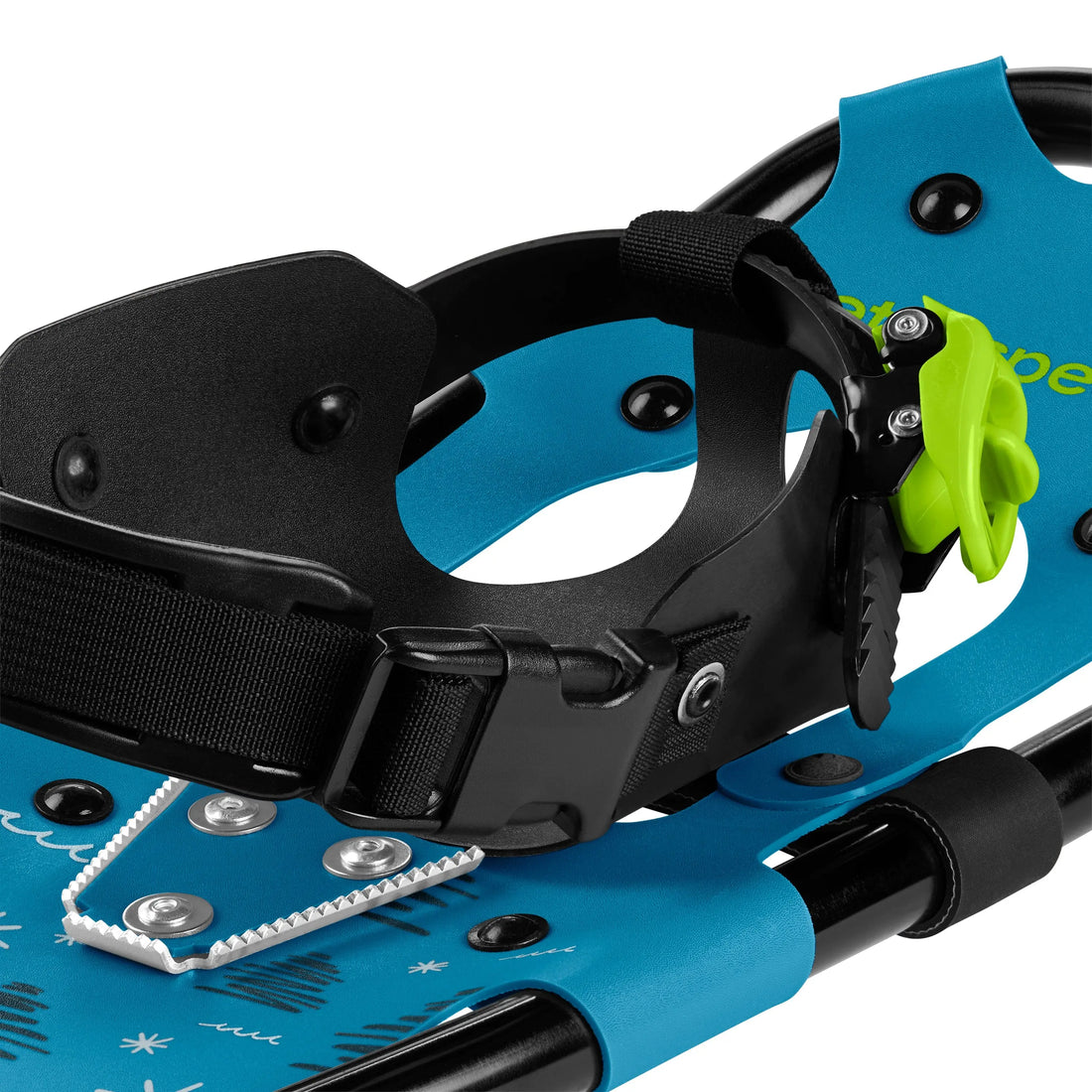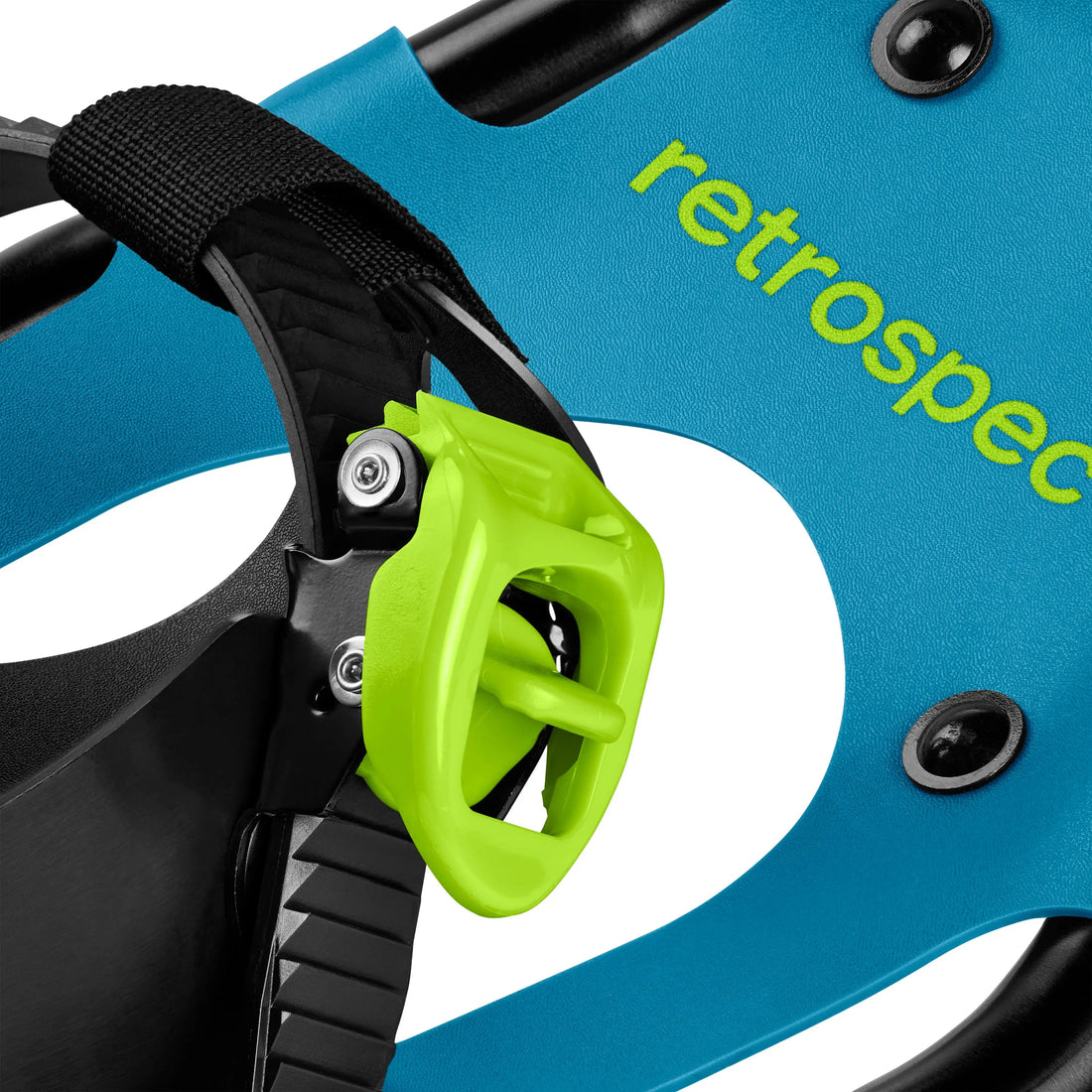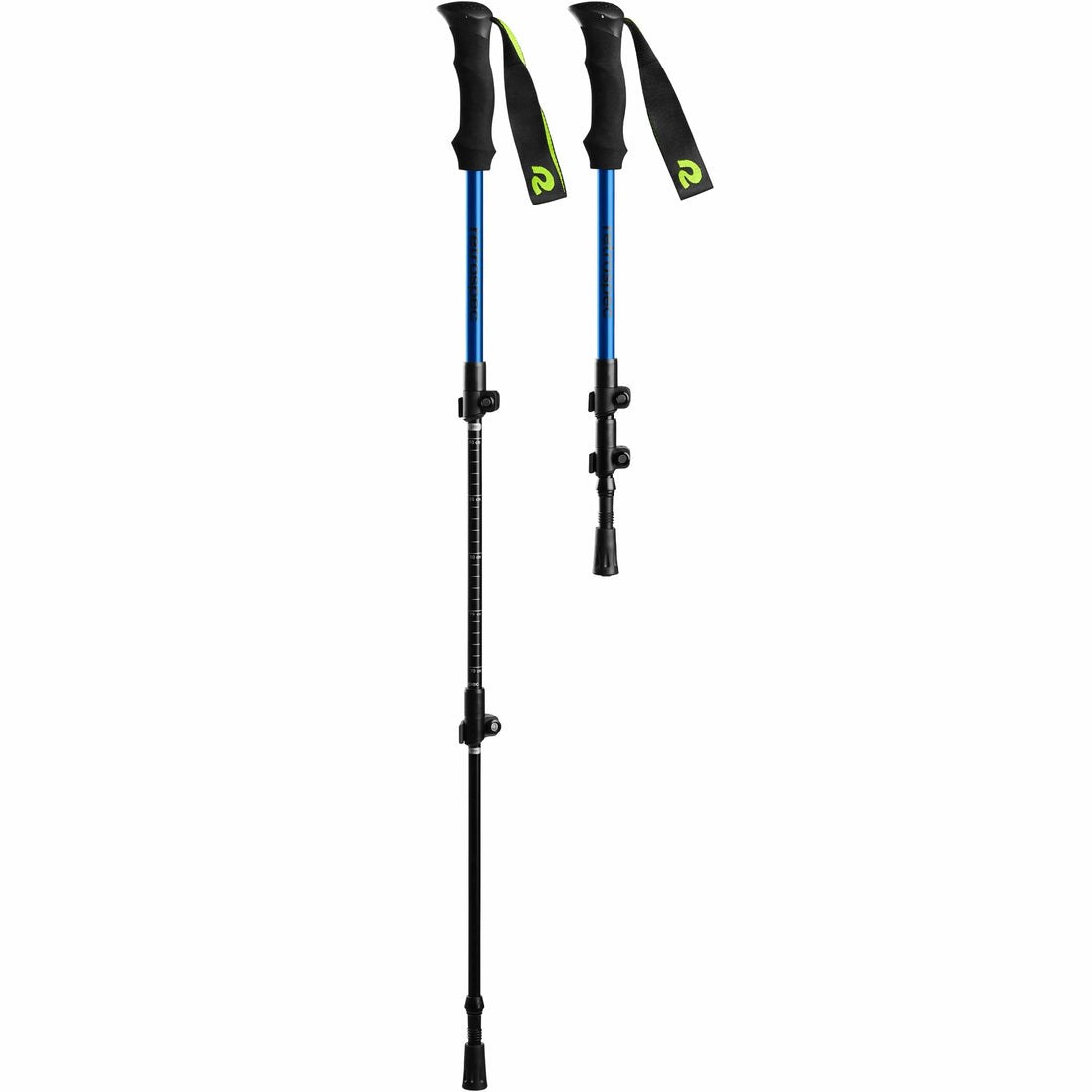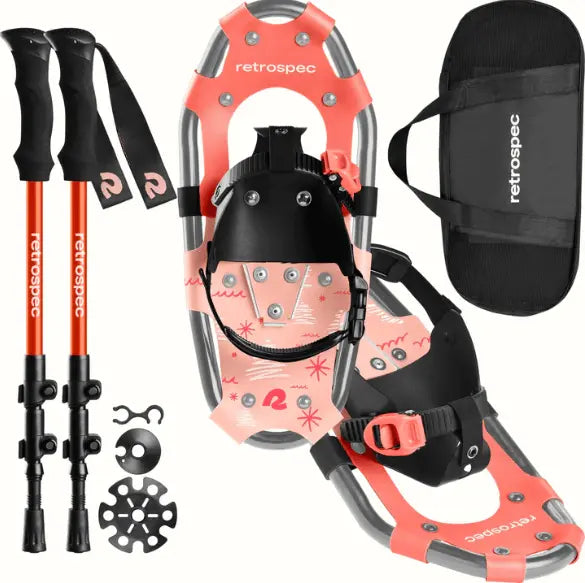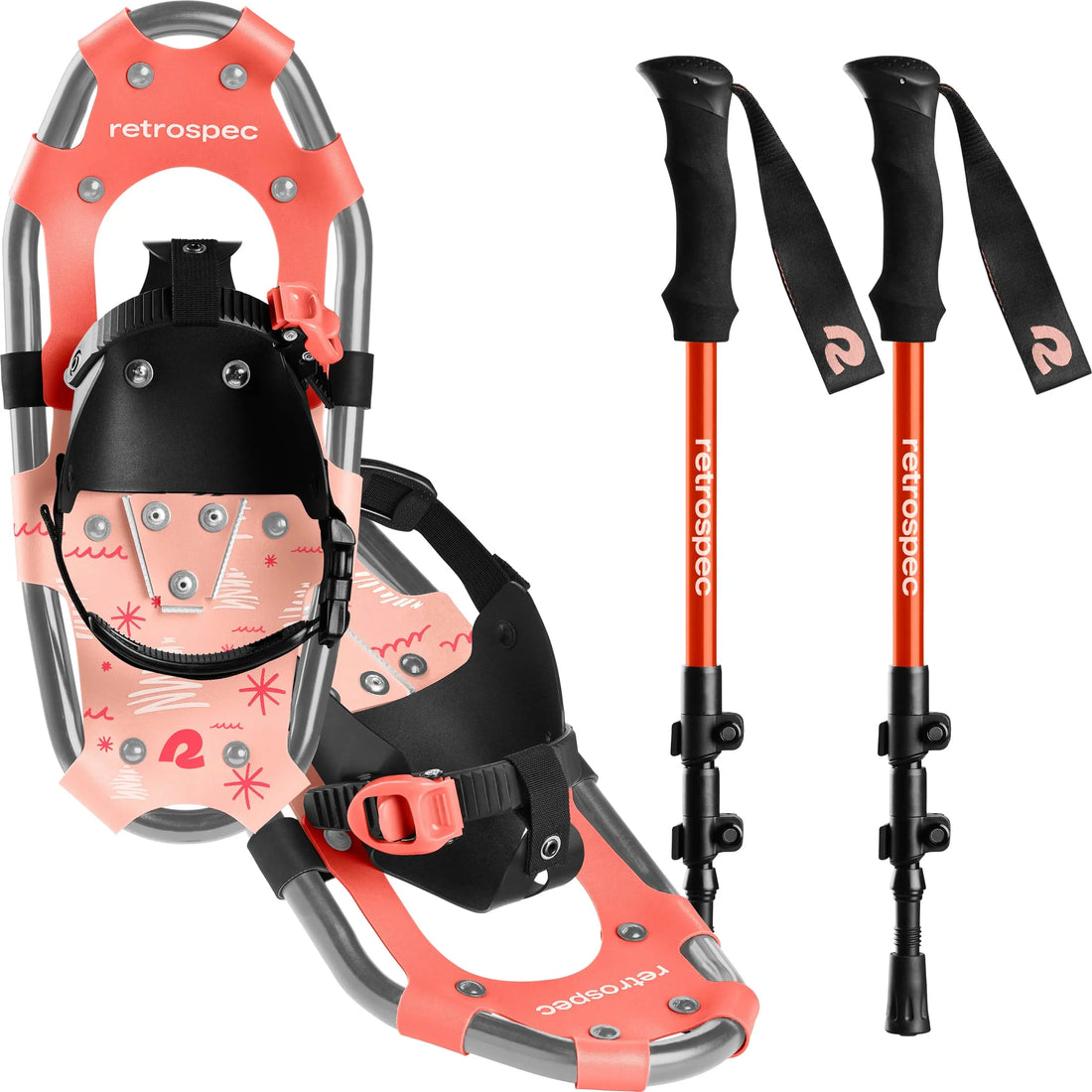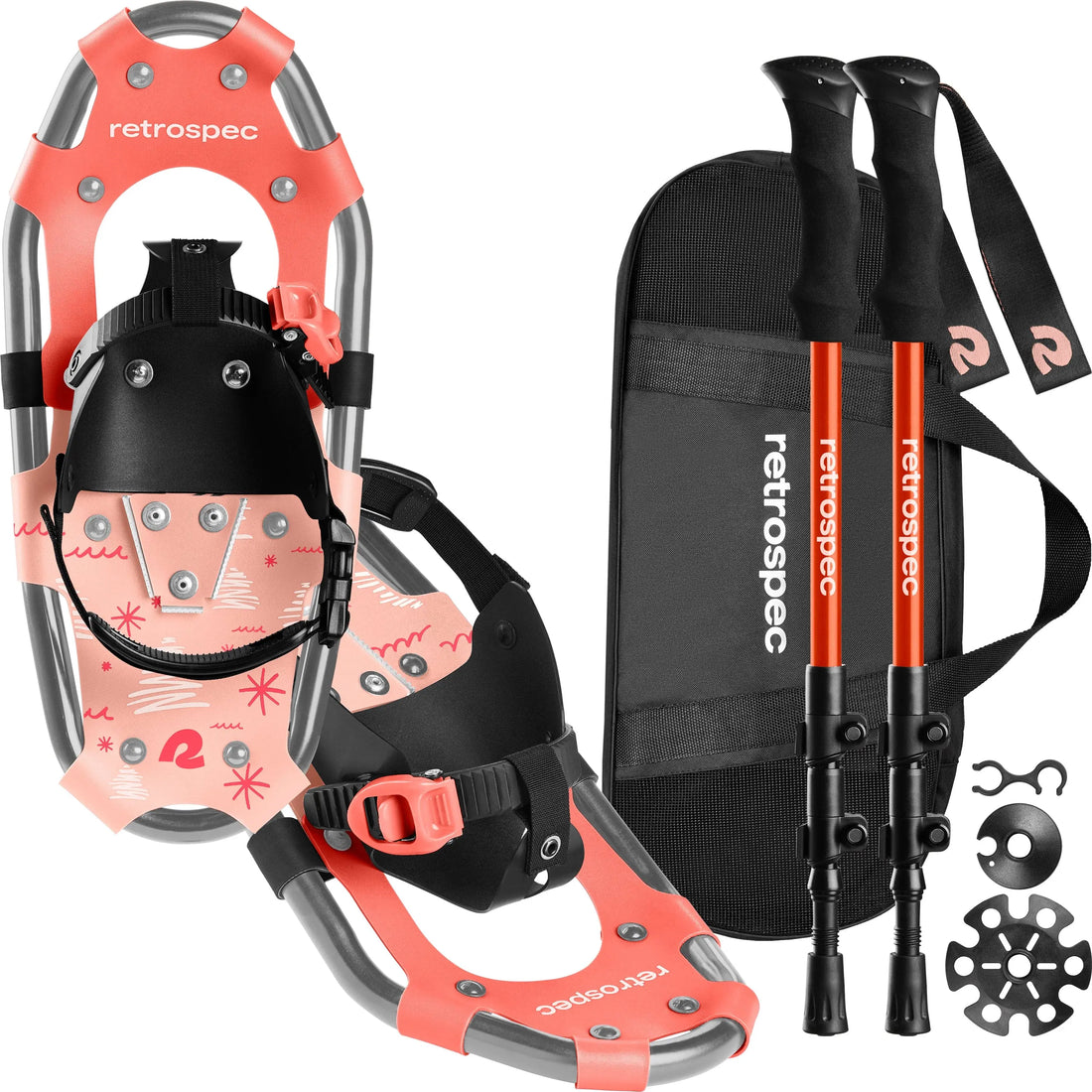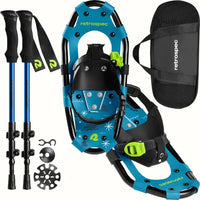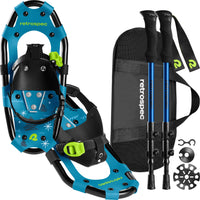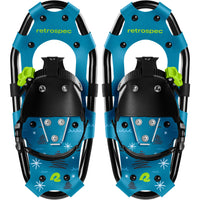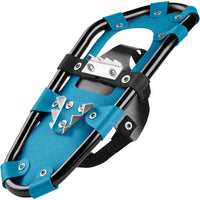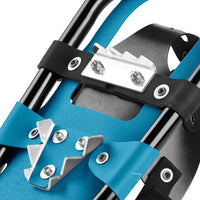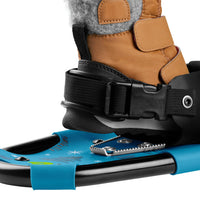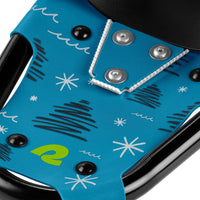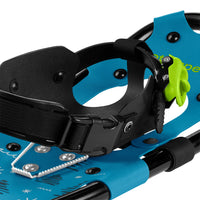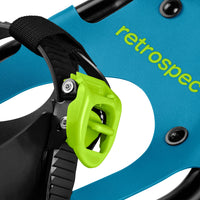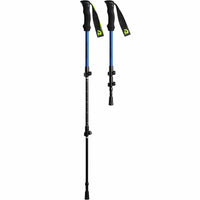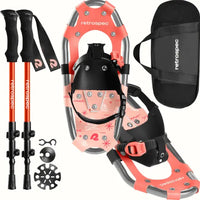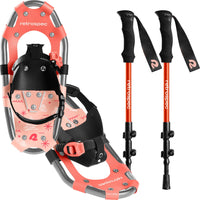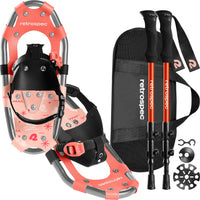 Retrospec Drifter Kids' Snowshoe Bundle With Trekking Poles
The Drifter Kids' Snowshoe Bundle with Trekking Poles from Retrospec is a comprehensive package for young adventurers to enjoy snow days. This bundle includes durable, lightweight snowshoes designed to add traction to each step, ensuring safe and stable movement on snow.
The snowshoes are available in two sizes: 14 inches for children up to 50 lbs and 17 inches for children between 50 to 100 lbs. Additionally, the bundle comes with height-adjustable aluminum trekking poles, which provide extra stability for children as they trek through the snow. 
TREKKING POLES
Shaft Material
6061 aluminum - 16/14/12mm O.D.
Weight - Pair (g / oz) (no attachments, no bag)
408 / 14.4"
Length - Usable (cm/in)
70-90 / 27-35"
Length - Adjustment Range (cm/in)
20 / 8"
Length - Collapsed (cm/in)
49.5 / 19.5"
Grip Material (Primary/Extension)
EVA Foam
Grip Profile
Angled Ergo
Strap
Adjustable
Material - Tip
Tungsten Carbide
Extras Included
Carry Bag, Trekking Baskets (2), Powder Baskets (2), Rubber Tips (2)

SNOWSHOES
Sizes
14" x 7" / upto 50 lbs & 17" x 7 / 50-100 lbs
14" Weight (1pr. shoes only)
2.15 lbs
17" Weight (1pr. shoes only)
2.30 lbs
Decks
Polyethylene (HDPE) for maximum flotation
Frames
6061-T6 hardened aluminum frames
Bindings
Fully adjustable Quick-Release Binding System: SINGLE ratcheting straps (PP plastic) with quick-release buckles and adjustable nylon belt heel strap, nylon reinfornforced belt pivot
Crampons
Two sets crampons: aluminum front with alum heel
Carry Bag

Retrospec word mark on Carry Bag: 150 x 22.6mm, Retrospec wordmark white printing. Carry bag will fit snowshoes and poles inside.
Rivets
Pivots: 5.3*16mm; Deck: 5.3*9mm (change from 5053 to 6061-T6 on 02.012022)
Ottawa Valley Air Paddle stands behind all it's products and offers a an industry leading 45-day money back guarantee. We want you to love your paddling equipment and if it's not right for you, we will find a way to make it right. If you would like to return a product, please reference our refund policy here.
Lightweight Durability
Lightweight 6061-T6 alloy frames with tough polyethylene decks provide superior support on the snow and keep their steps light and controlled. 
Single Ratchet Binding
Fast, secure, and easy to strap in and out of while on the trail. 
Full-Floating Pivot System
Toe crampons pivot with their feet and dig in as they climb, offering unrivaled traction.  
Sizing
As a general recommendation, our kids' snowshoes come in two sizes to accommodate two weight ranges: 14": Up to 50lbs17": 50-100lbs.