[Open Box] Oru Kayak - Beach LT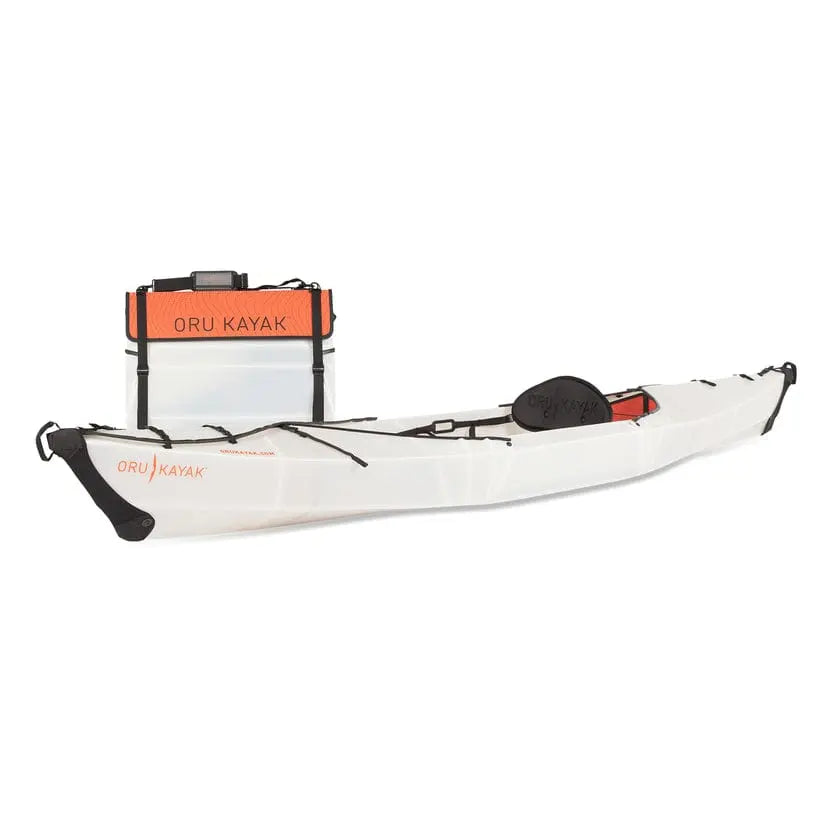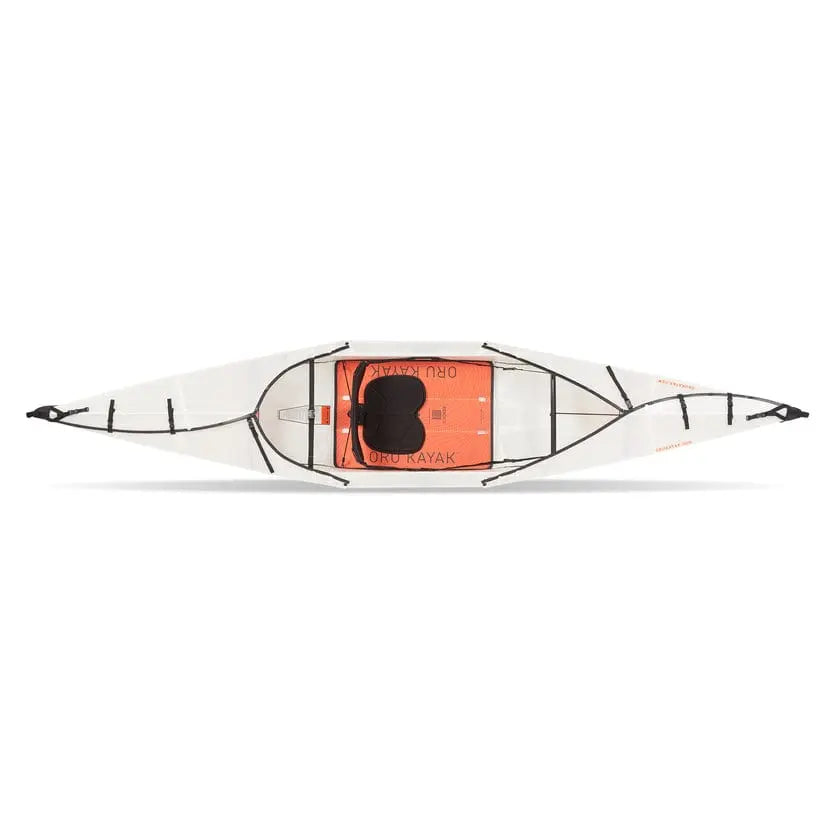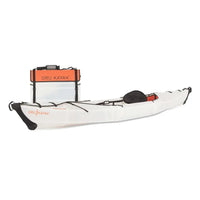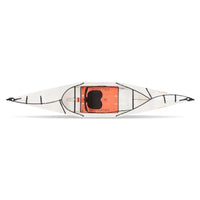 Amazing! Best purchase!
"I love this kayak so much. It is so easy to transport, set up and get out on the water! Very stable, comfortable and able to handle some waves.Customer service was great! They answered all my questions and provided advice in selecting the appropriate product for my needs. I was kept informed of the shipping process and expected delivery. Great experience with OVAP!" - Theresa
[Open Box] Oru Kayak - Beach LT




🍁Ships From Within Canada🍁
Open Box Products are in "like-new" condition with no defects or visible wear and tear. OVAP guarantees the product is free from manufacturer defects at the time of purchase.
The Oru Kayak Beach LT is perfect for fun, easy, and casual paddling. Our newest model is even easier to assemble and use — and added a groovy print pattern inspired by sand ripples. The Beach LT's stable hull shape and spacious cockpit make it ideal for beginners, without compromising speed and agility. Take the original origami kayak out for day trips, picnics, and mellow paddles on smooth water.
At 25 pounds, it's half the weight of a traditional kayak. It's compact enough to store in your trunk, closet, boat, or garage. With the Oru Pack, you can even check it on a plane or hike into remote waters.
The Beach LT is designed for smooth, calm water. The large, open cockpit is perfect for paddles with a dog, a small child, or a cooler for fishing. It's stable with great tracking, making it a great choice for first-time paddlers and beginners — but it's sporty enough for experienced kayakers as well.
Durability
Our boats are lightweight but extraordinarily strong. They were created from 5 mm double-layered, custom-extruded polypropylene with a 10-year UV treatment. Translation? Oru Kayaks are incredibly puncture + abrasion-resistant and built to last. They can withstand sliding over rocks, bumping into obstacles, and folding up tens of thousands of times.
Weight: 25 lbs (11.3 kg)
Length: 12'1" (368 cm)
Width: 29" (74 cm)
Cockpit: 24" x 69" (61 x 175 cm)
Storage: 140 liters
Max Paddler Height: 6'6" (198 cm)
Weight Capacity: 300 lbs (136 kg)
Kayak Box: 33" x 12" x 29" (84 x 31 x 74 cm)
Shipping Box: 35" x 15" x 31" (89 x 41 x 79 cm)
Setup Time: 5-10 minutes
Ottawa Valley Air Paddle stands behind all it's products and offers a an industry leading 45-day money back guarantee. We want you to love your paddling equipment and if it's not right for you, we will find a way to make it right. If you would like to return a product, please reference our refund policy here.
The OVAP Advantage
In the few short years since openeing, we've helped thousands of customers get on the water in a new paddling vessle. We've focused on offering great products along with world class customer service and product knowledge. Our team of paddling experts will help you select the right product, we'll deliver it on time and we stand by our 45-Day Love Your Gear Guarentee.
Here's What some of our customers are saying
Absolutely perfect!
"The price was the same as if I had bought directly from the company, plus I saved the importation fees. So you are much better off buying from Ottawa Valley Air Paddle. And the kayak is amazing, it takes 2 minutes to assemble and disassemble, and it is lighter and much faster than my former inflatable one."
-  Nathalie M.
-------------------------------------
The entire experience was fabulous from start to finish
"We are so impressed with Ottawa Valley Air Paddle. This is our second Bay St. We ordered the first one directly from ORU. This time we saved on shipping from the US and the price of the kayak was significantly less than Amazon. The entire experience was fabulous from start to finish. High recommend working with Scott and Lana. They are knowledgable, seem to genuinely care about the customers, and offer service that is exceptional."
- Catherine
Easy closure flaps
Side-release buckles are super easy and intuitive. Simple to clip and tighten — and all of our straps have pull loops, friendly on old or sore hands.
Adjustable footrest
Our super sturdy ABS plastic footrest is easy to adjust — unlike many kayaks, you can fine tune it while sitting in the boat.
Adjustable backrest
A fully adjustable backrest provides support for paddlers of all sizes. Feeling lazy in the middle of a paddle? Just tilt it back using the side straps.
Fairing
These ultra-durable, riveted polyethylene sleeves help streamline the origami kayak, and protect the ends from scratches and scrapes.