Atoll Inflatable Paddleboard - 11 foot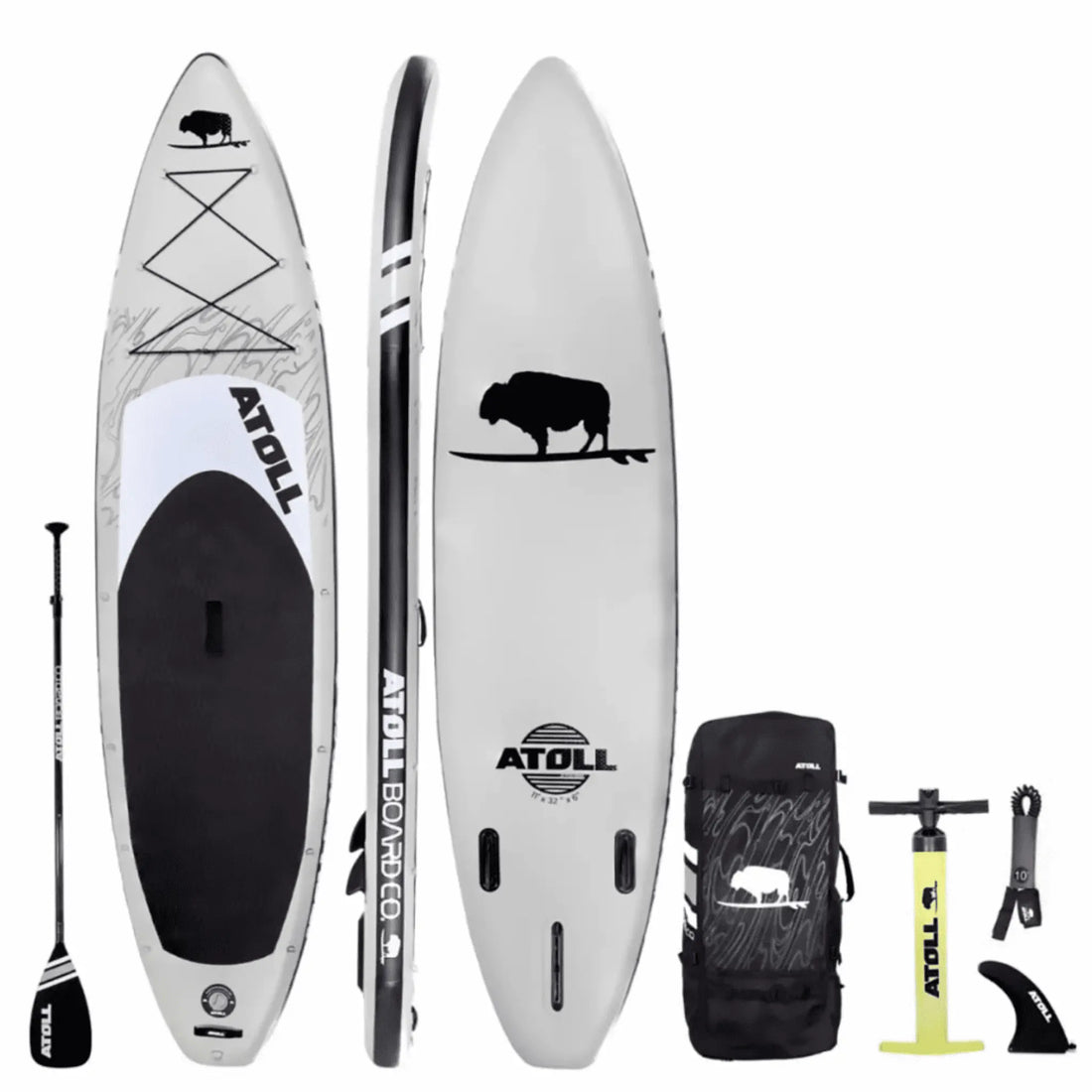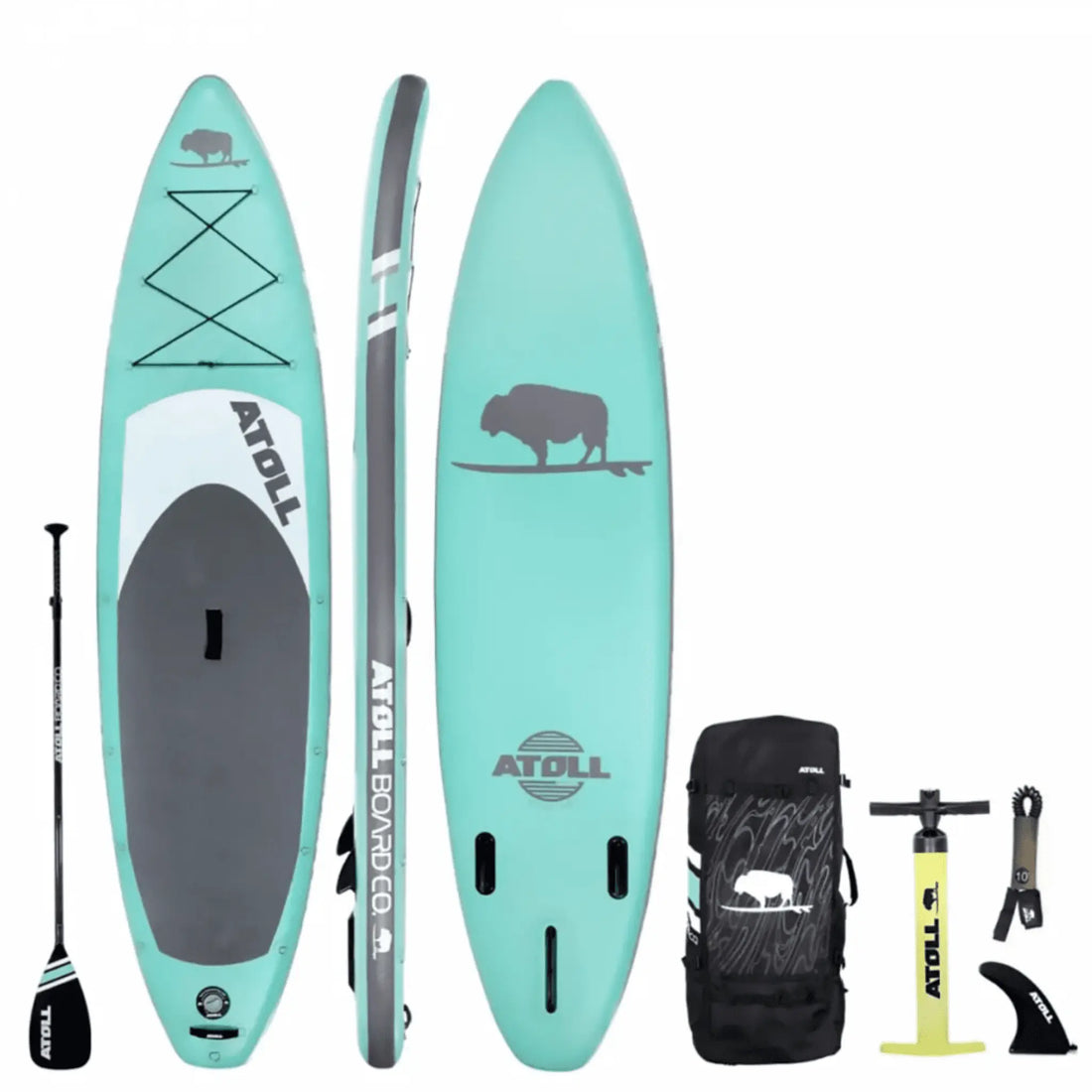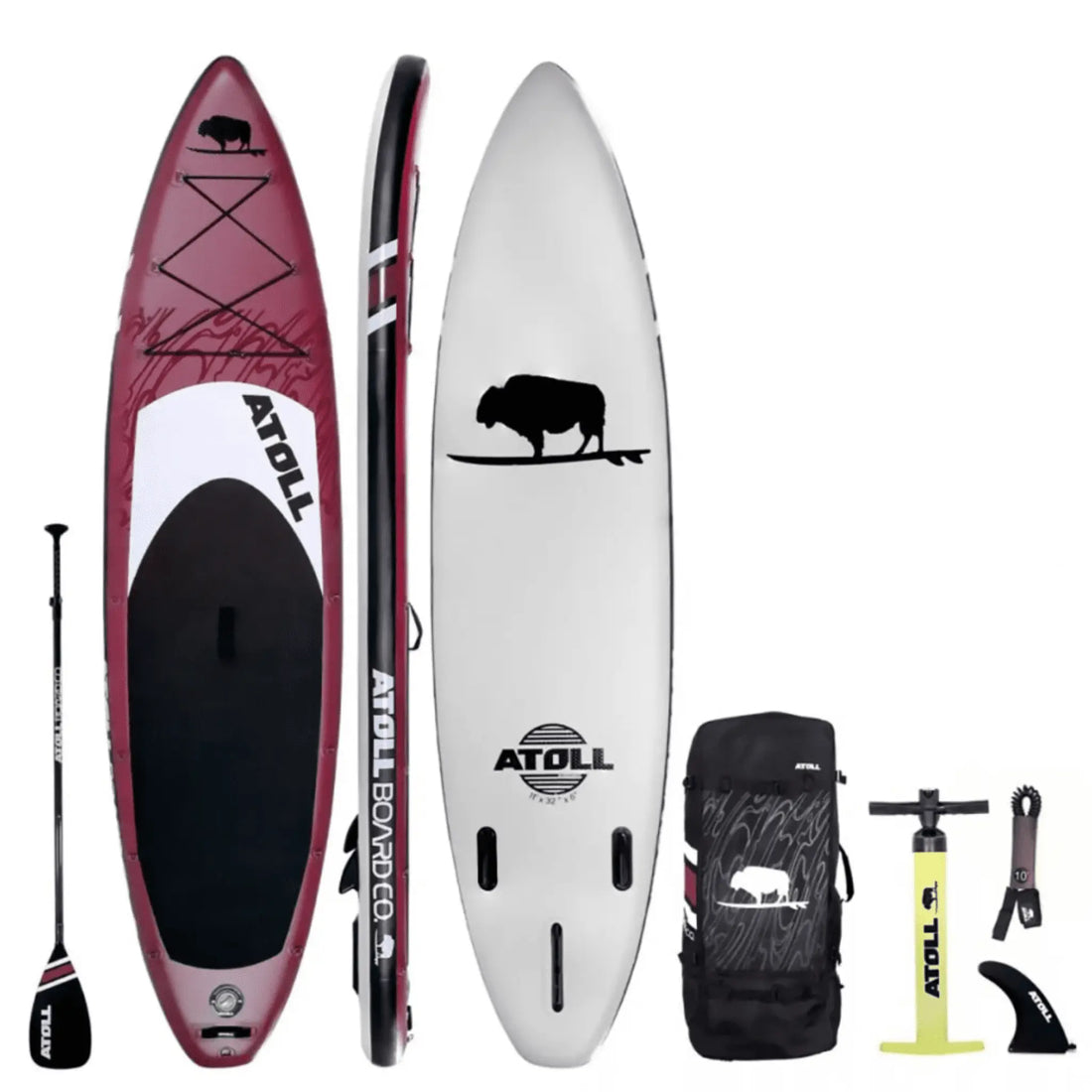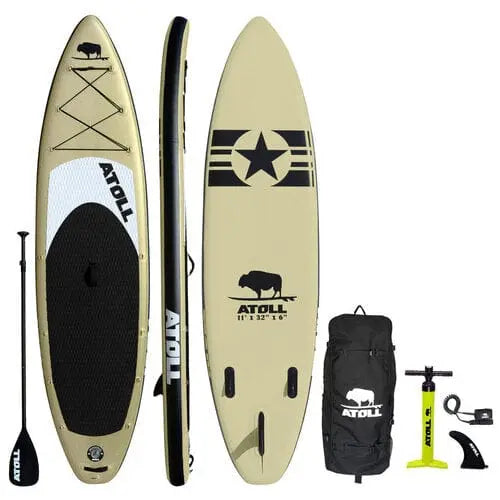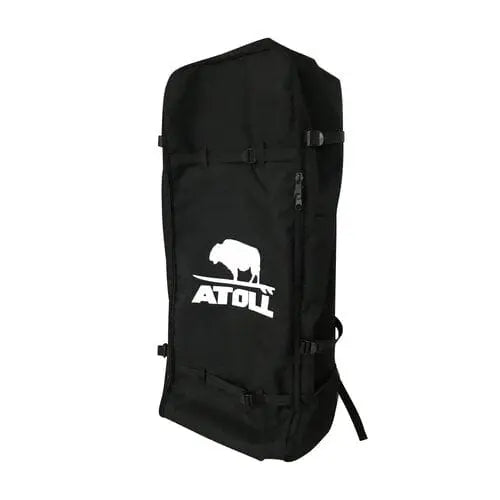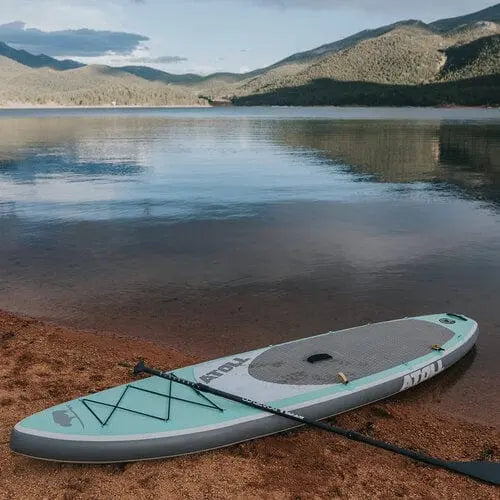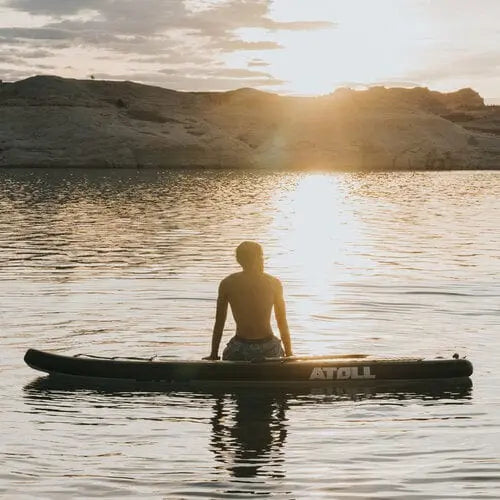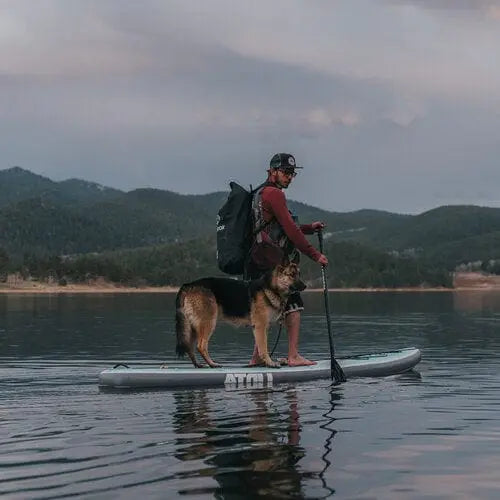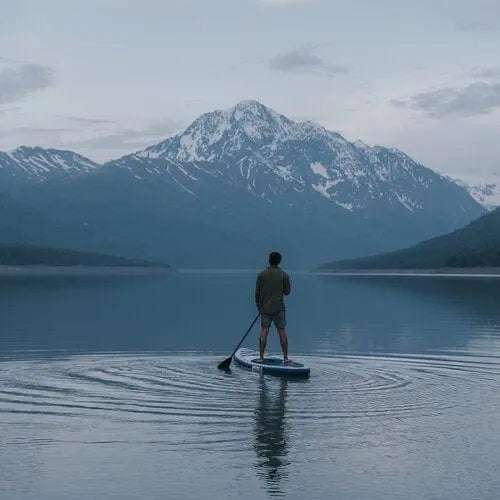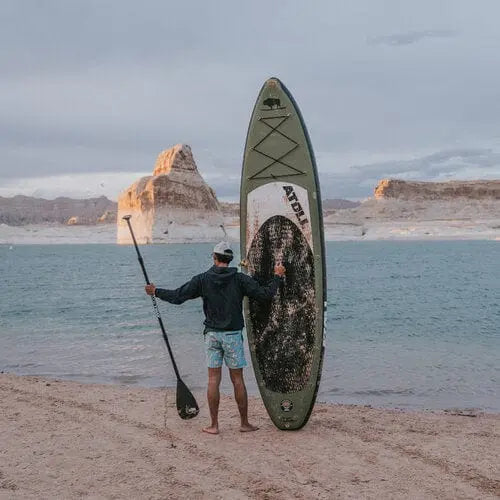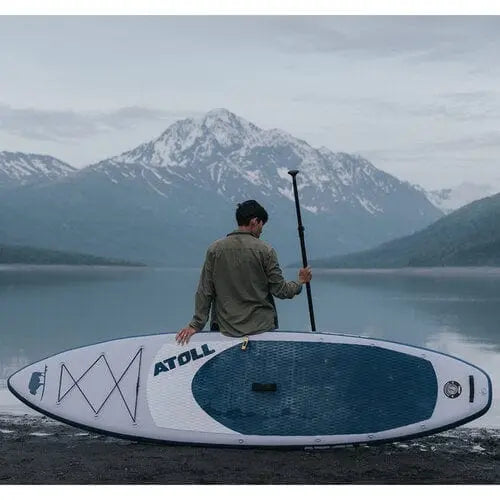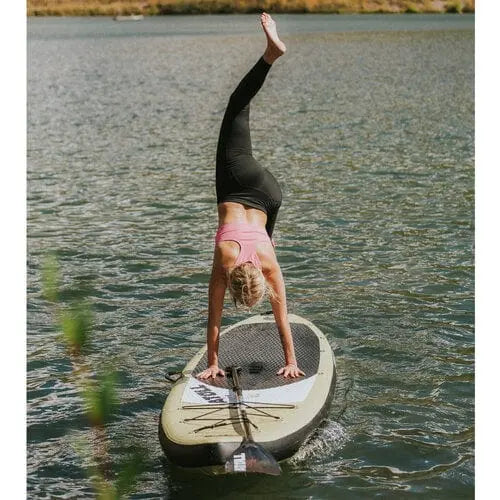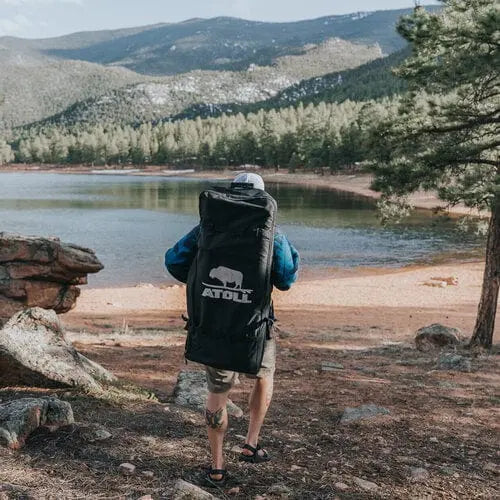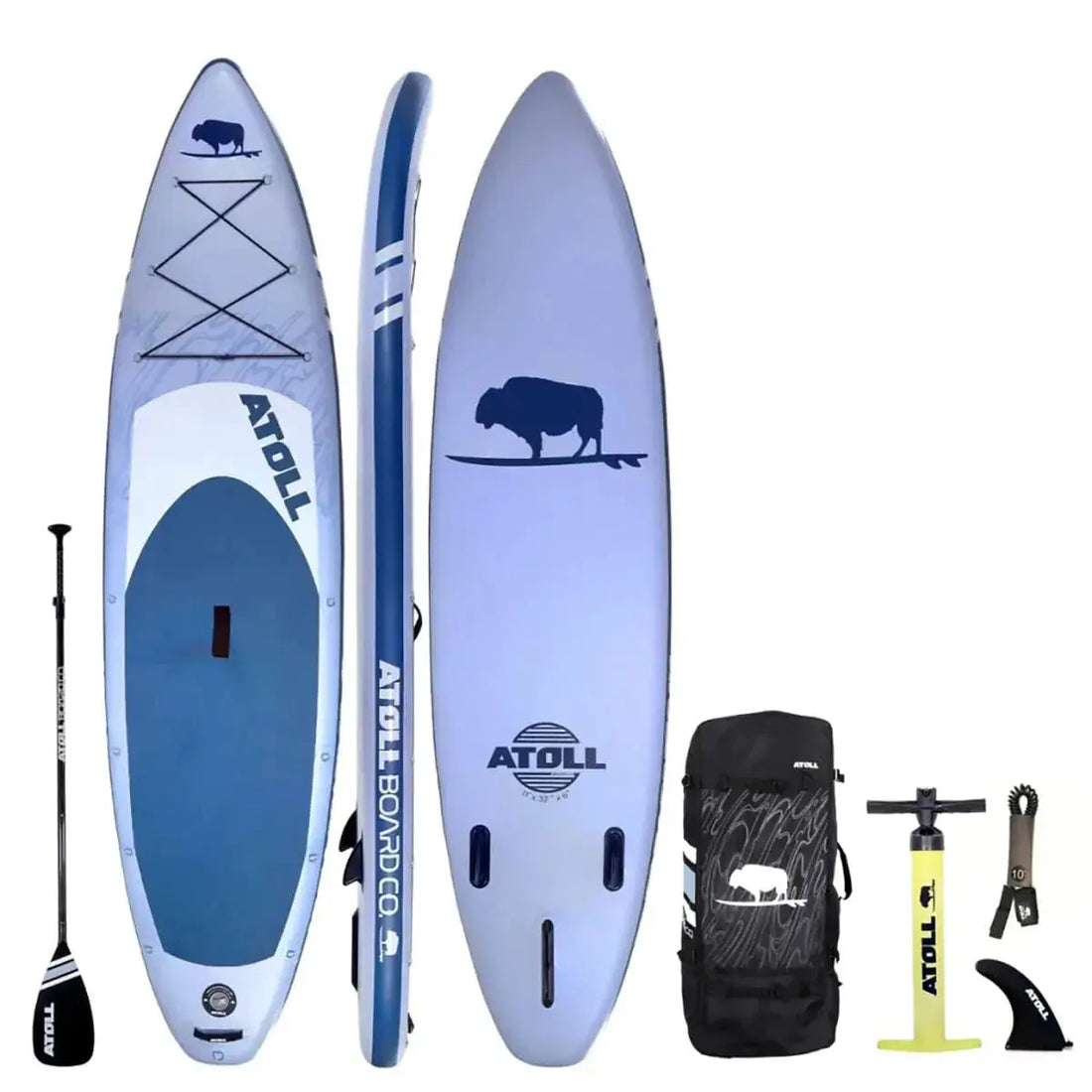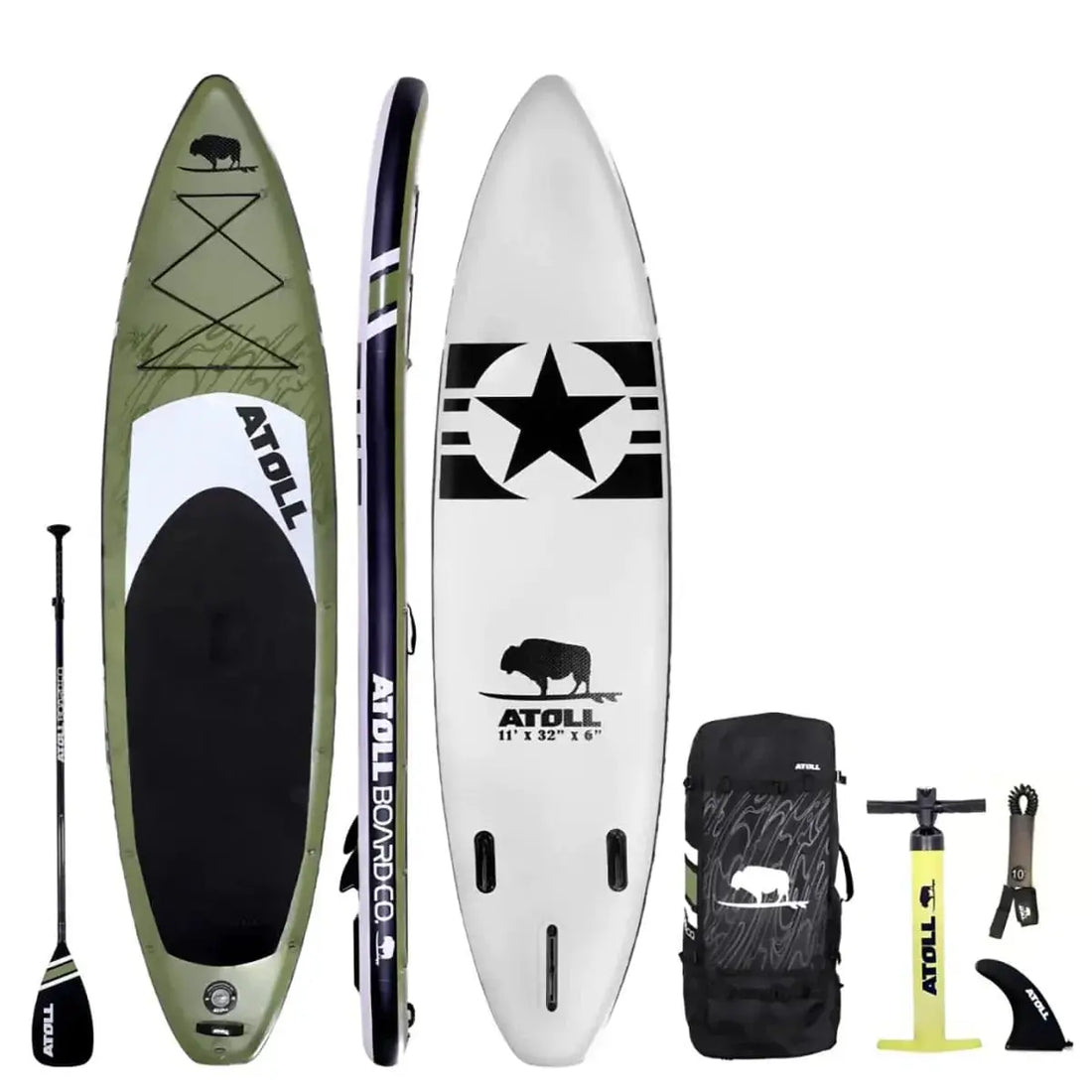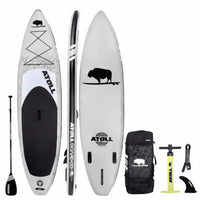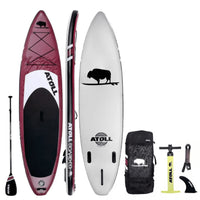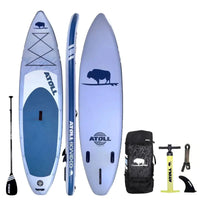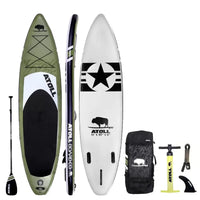 Atoll Inflatable Paddleboard - 11 foot




🍁Ships From Within Canada🍁
Absolutely no corners were cut in the manufacturing of this 11-foot inflatable stand-up paddleboard. The sleek, minimalist design consistently lands in top-rated paddleboard lists year after year. The 2-layer PVC board uses fusion technology to create extremely durable seams while maintaining a lightweight profile.

It's the perfect balance between speed and stability on the water.
Now with reinforced seams, a heavy-duty backpack travel bag with padded waist and shoulder straps, as well as an improved carbon fiberglass paddle with nylon blade.
Atoll Fiberglass / Carbon Fiber 3-piece Paddle with Nylon Blade ($129)

10 Foot iSUP Leash ($39)

Dual Action High-Pressure hand pump ($94)

8 inch composite Fin ($59)

Newly designed heavy-duty SUP back-pack travel bag ($129)

Repair Kit: Valve wrench, PVC patching, and a spare fin screw. ($34)

Total: $484 Value
Dimensions: 11 ft x 32" x 6"

Volume 238 L

Made from machine laminated dual-layer PVC, the strongest and lightest iSUP material available.

Utilizing Korean Drop Stitch technology the Atoll iSUP maintains its shape and takes a beating.

SUP Weighs an astonishing 21 lbs making it one of Atoll's lightest models to date

Recommended for riders up to 400 lbs, and has been water tested at over 700 lbs with multiple riders.

15 D-rings allow you to bring all your gear.
Ottawa Valley Air Paddle stands behind all it's products and offers a an industry leading 45-day money back guarantee. We want you to love your paddling equipment and if it's not right for you, we will find a way to make it right. If you would like to return a product, please reference our refund policy here.
Durability Test
Watch as we drive an SUV over an inflatable paddleboard
Awesome Paddleboard and Great Customer Service!
Thanks to Scott and Lana, owners of Ottawa Valley Air Paddle, for their help and support in purchasing our two Atoll iSUPs. These two paddle enthusiasts and entrepreneurs offer quality boards and excel at the customer experience! Their response to inquiries was swift, their pricing on iSUPs and accessories is competitively priced; and their e-commerce and delivery are fast and efficient. Their extensive knowledge and passion about the sport and boards were evident in each conversation I had with them.
The quality of the Atoll 11′ iSUP is outstanding! Lightweight (21 lbs), extremely durable, and made of quality parts (15 D-rings, a heavy-duty backpack travel bag, a 10' leash, dual action high-pressure hand pump and a three piece carbon/fiberglass paddle). Once inflated, the Atoll board is incredible sturdy, equivalent to that of a hardboard, and this Atoll iSUP offers a versatile board experience of smoothness on the water, stability, and speed. All of this is backed by a 45-day love your gear guarantee!
If you are in the market for an iSUP, look no further than Ottawa Valley Air Paddle, as they offer a complete package of quality boards and excellent customer service.
***** Outstanding Experience with Ottawa Valley Air Paddle and the Atoll iSUP! *****
I recently purchased an Atoll iSUP from Ottawa Valley Air Paddle, and I am beyond thrilled with my experience! From start to finish, this has been a truly exceptional purchase.
The delivery process was seamless and efficient. My paddleboard arrived promptly, and it was carefully packaged to ensure it arrived in perfect condition. I appreciate the effort made by Ottawa Valley Air Paddle to ensure my satisfaction.
The Atoll Inflatable Paddleboard itself – wow! It's simply incredible. The build quality is outstanding, and I was impressed by how sturdy and durable it feels once inflated. Setting up the board is a breeze, and the inflation process is quick and easy.
Performance-wise, this paddleboard is a dream to ride. It glides smoothly on the water, providing excellent stability even in slightly choppy conditions. The 11-foot length offers the perfect balance of maneuverability and speed, making it ideal for both beginners and more experienced paddlers.
Overall, my experience with Ottawa Valley Air Paddle and the Atoll Inflatable Paddleboard has been nothing short of exceptional. They truly deliver on their promise of providing quality products and excellent service. I wholeheartedly recommend Ottawa Valley Air Paddle to anyone in the market for paddleboard equipment. Thank you for making my paddling adventures unforgettable!
Wow!
The shipping from OVAP was crazy fast, which made getting my paddleboard that much more exciting! I ordered early thinking it would take until it's warm to arrive - but here we are in April and it arrived in less than two weeks!
Without weather cooperation, I haven't been out on the board yet but we inflated it and so far, so good! ATOLL makes beautiful boards, so here's hoping it's just as good on the water!
One of the best customer services that I ever had
They answer all my inquiries, super useful and kind. The service is A1
I'm waiting for June to start with my new paddleboard! Thank you!!!
Excellent Board
I'm a beginner but this board was easy to get started with, and I love the styling. I'm a pretty heavy fellow (250lb) but it feels very stable and sits well in the water.