Rudder Kit for Bluefin 142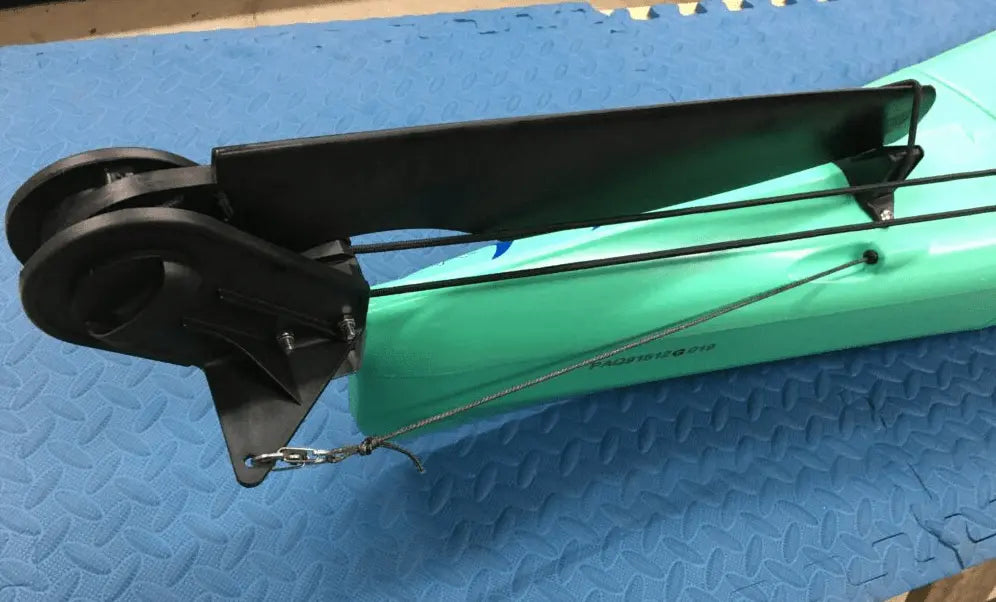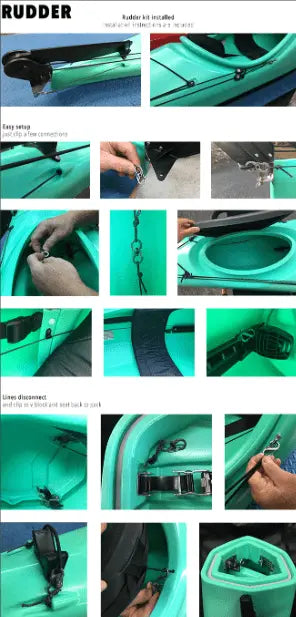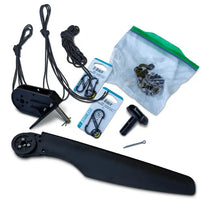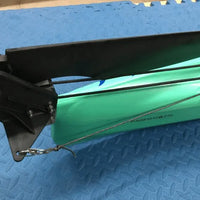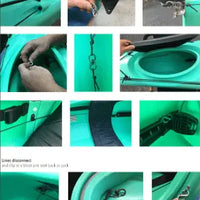 Rudder Kit for Bluefin 142
Introducing the Rudder Kit for Bluefin 142 Kayak - Enhance Your Kayaking Experience!
The Rudder Kit for Bluefin 142 Kayak is a must-have accessory for avid kayakers seeking to take their water adventures to the next level. Crafted with precision and designed for optimal performance, this rudder kit offers unmatched control and maneuverability, ensuring a smooth and enjoyable kayaking experience in various water conditions.

Key Features:

Improved Control: The rudder system provides enhanced control over your Bluefin 142 Kayak, allowing you to navigate with ease. Whether you're battling strong currents or gliding across tranquil waters, the rudder's responsiveness empowers you to stay on course effortlessly.
Easy Installation: The rudder kit is designed for hassle-free installation, ensuring that you spend less time assembling and more time enjoying your kayak. With a comprehensive instruction manual and included hardware, you can quickly attach the rudder to your Bluefin 142 Kayak without any specialized tools or expertise.
Adjustable Design: Our rudder kit features an adjustable design, enabling you to customize the angle of the rudder blade according to your preference and specific water conditions. This adaptability allows for maximum maneuverability, stability, and control, ensuring optimal performance every time you hit the water.
Compatibility: The Rudder Kit for Bluefin 142 Kayak is specifically designed to fit seamlessly with the Bluefin 142 model, guaranteeing a perfect fit and easy integration. It is engineered to align with the kayak's hull, optimizing hydrodynamics and minimizing any impact on your kayaking experience.
Versatile Performance: Whether you're embarking on leisurely paddles, fishing excursions, or thrilling kayak tours, this rudder kit enhances your kayak's performance in various scenarios. From improving tracking and stability to reducing wind resistance, the rudder system opens up new possibilities for exploration and adventure on the water.
Here's a video and a PDF of the included installation instructions.
Take your Bluefin 142 Kayak to new horizons with the Rudder Kit. Experience the freedom, control, and confidence that come with enhanced maneuverability. Upgrade your kayaking journey and unlock the full potential of your Bluefin 142 with this reliable and feature-packed rudder kit.
Weight: 3 lbs
Dimensions: 30 × 6 × 6 in
Ottawa Valley Air Paddle stands behind all it's products and offers a an industry leading 45-day money back guarantee. We want you to love your paddling equipment and if it's not right for you, we will find a way to make it right. If you would like to return a product, please reference our refund policy here.