Retrospec Solstice Aluminum Hiking Poles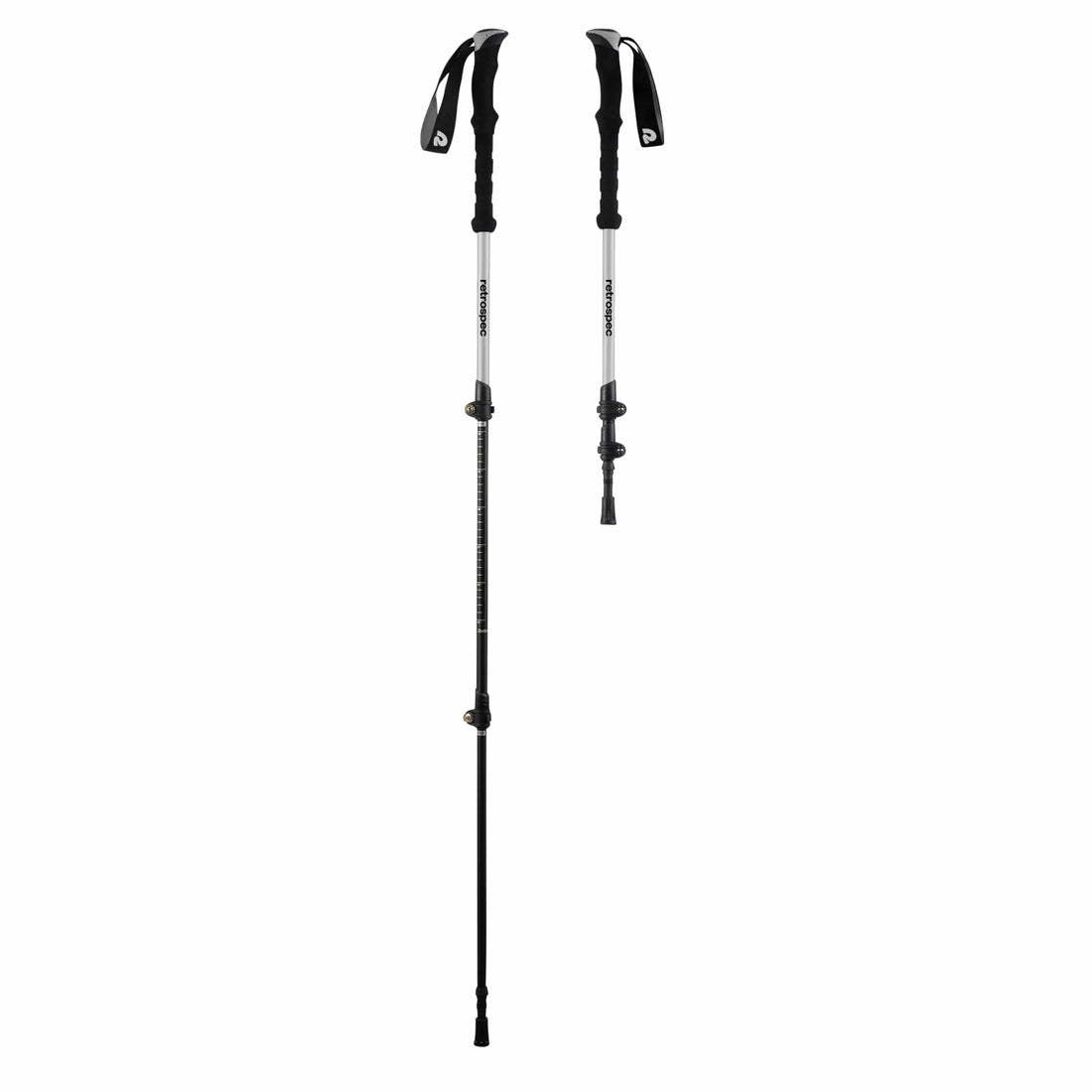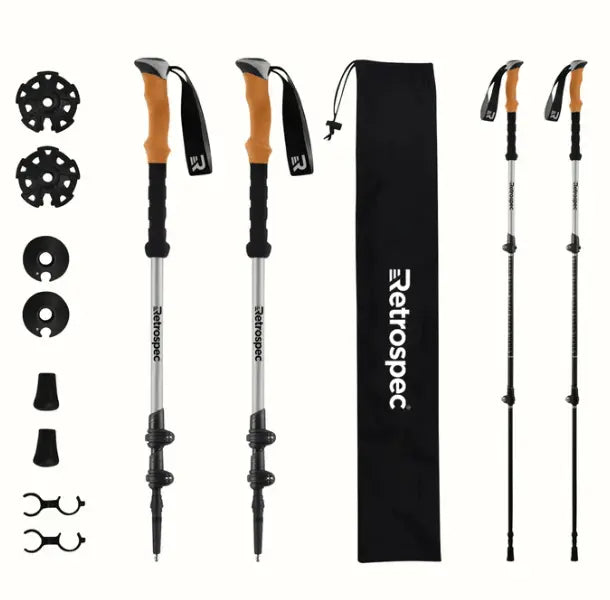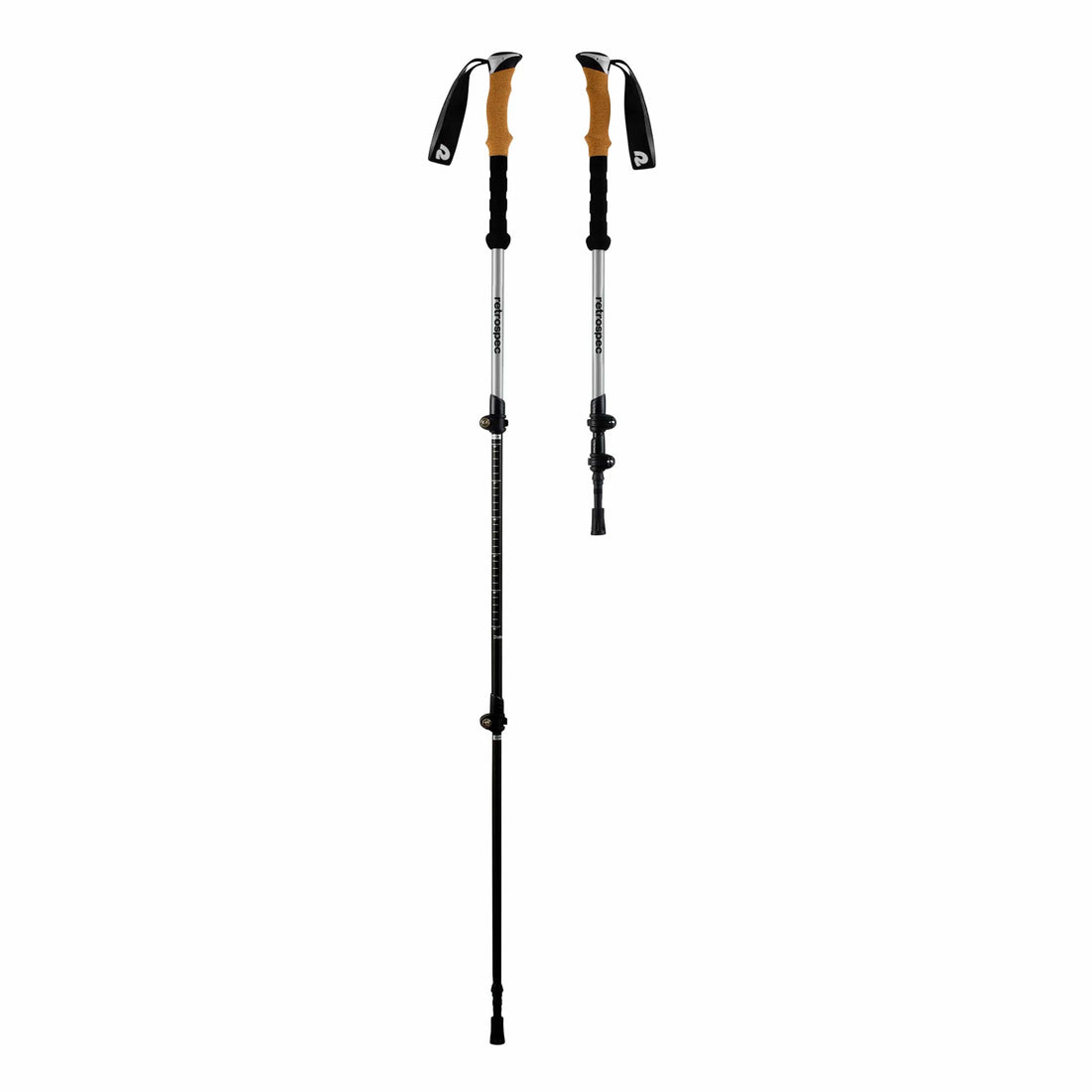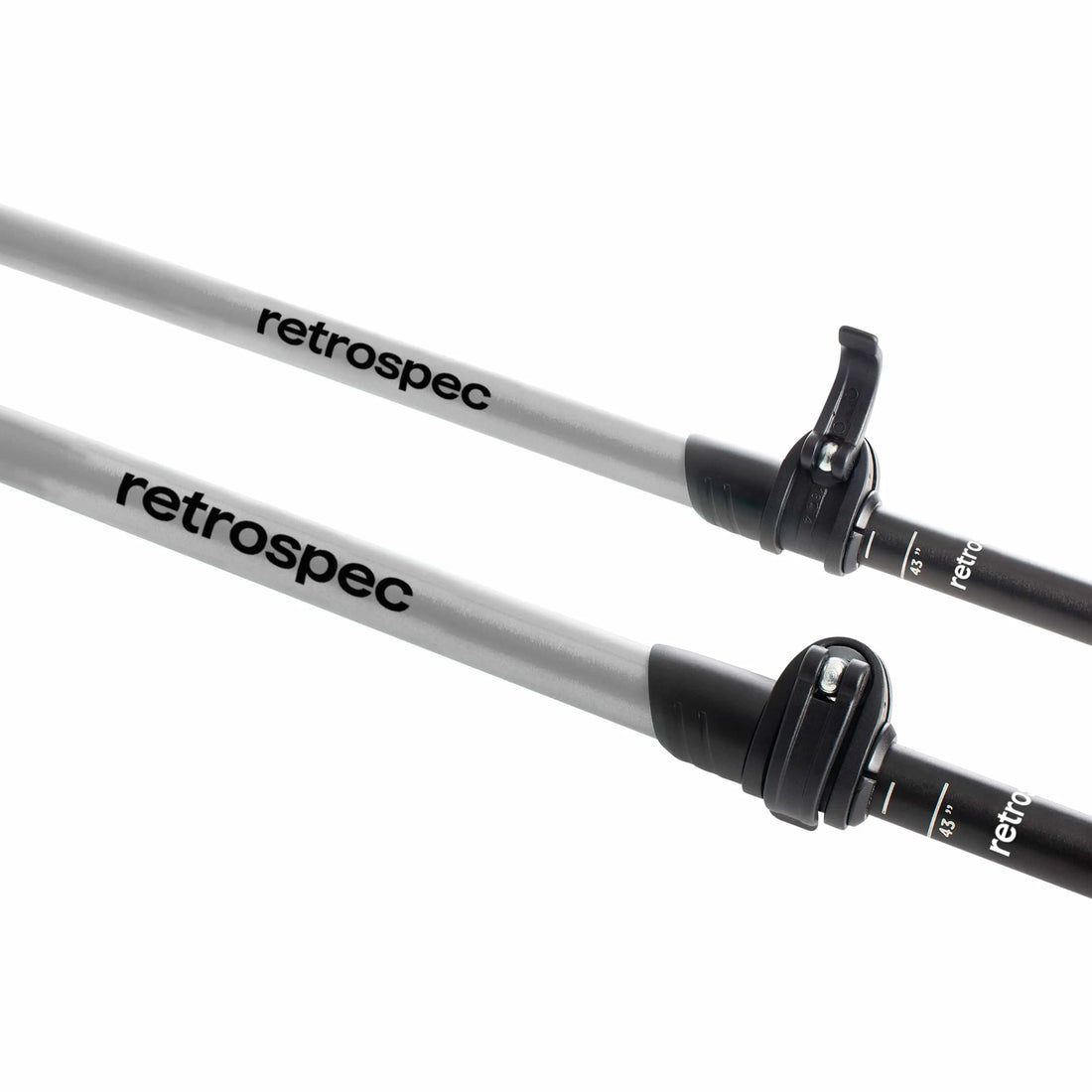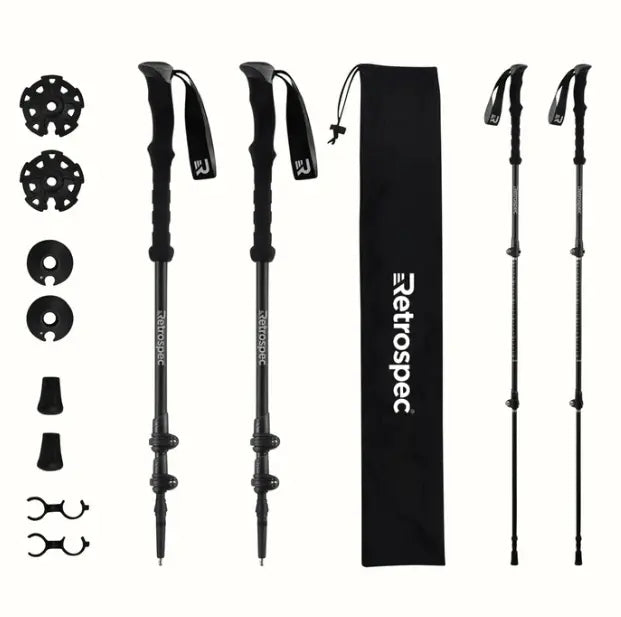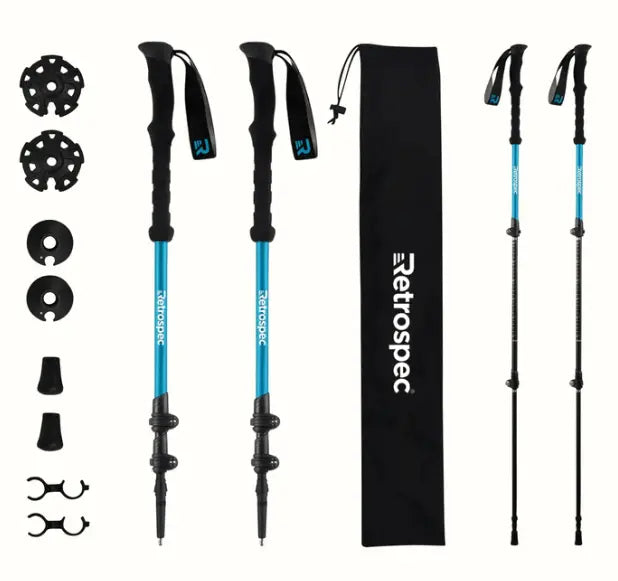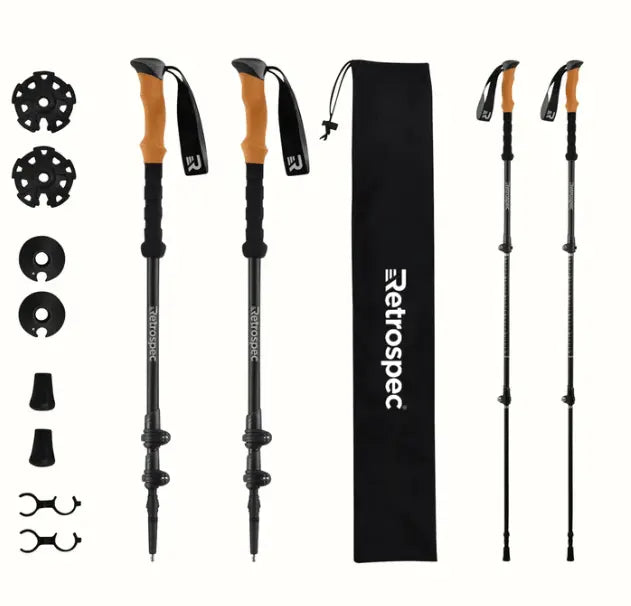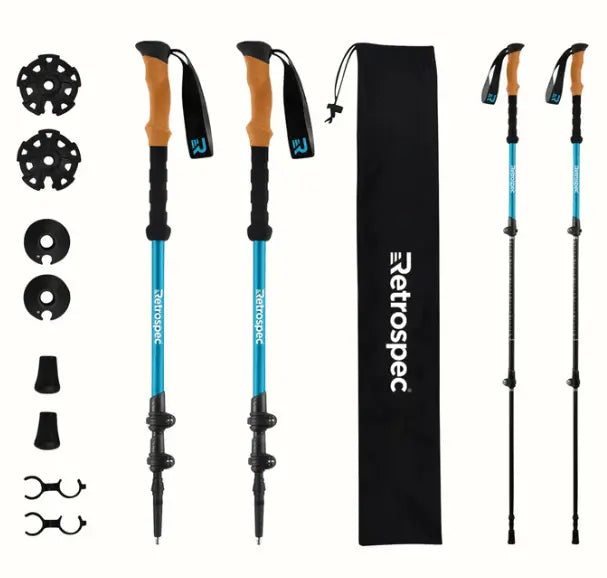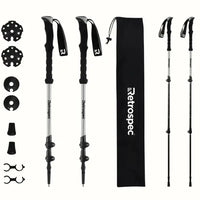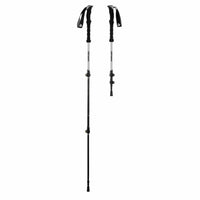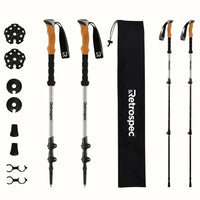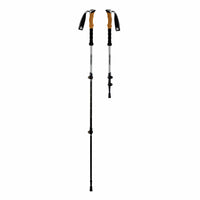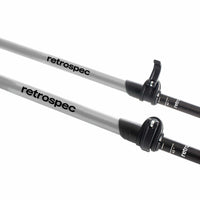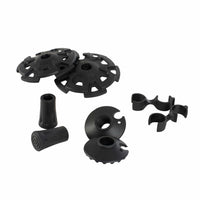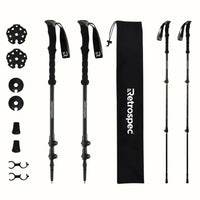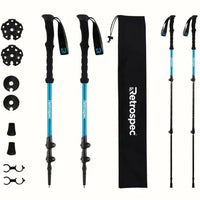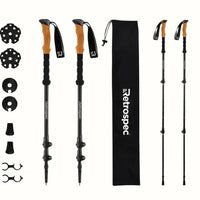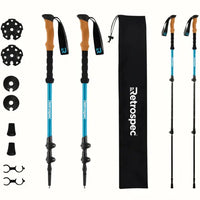 Retrospec Solstice Aluminum Hiking Poles
The Retrospec Solstice Aluminum Hiking Poles are designed for the modern adventurer who values both functionality and style. Crafted with high-grade aluminum, these poles offer the perfect blend of strength and lightness, ensuring they are robust enough to withstand varied terrains yet light enough to carry on long treks.

Key Features:

1. Durable Construction: Made with premium aluminum, these poles are built to endure rough trails and harsh weather conditions, providing reliable support on your outdoor journeys.

2. Adjustable Height: With an easy-to-use locking mechanism, the poles can be adjusted to suit your height and the terrain's demands, making them ideal for hikers of all experience levels.

3. Ergonomic Grip: The poles feature ergonomically designed handles, offering a comfortable and secure grip to reduce hand fatigue during long hikes.

4. Versatile Use: Whether you're trekking through mountains, walking on snowy paths, or navigating rocky trails, these poles provide stability and balance to enhance your hiking experience.

5. Compact and Portable: The poles can be easily collapsed, making them convenient to pack and transport. They fit comfortably in most backpacks, so they're always ready for your next adventure.

6. Stylish Design: With a sleek, modern look, these poles are as stylish as they are functional. The design reflects a contemporary aesthetic that appeals to the fashion-conscious hiker.

7. All-Terrain Tips: Comes with interchangeable tips that provide excellent traction on various surfaces, from muddy paths to rocky inclines.

8. Adjustable Wrist Straps: The adjustable wrist straps offer added security and comfort, ensuring the poles stay in your hands even on the most challenging trails.

Whether you're a seasoned hiker or just starting out, the Retrospec Solstice Aluminum Hiking Poles are an essential tool for enhancing your outdoor experiences. With their combination of durability, adjustability, and style, they're sure to be a valuable addition to your hiking gear.
FEATURES
Shaft Material
6061 aluminum
Type
3-piece telescoping + LeverLocks (2)
Weight (Pair)
640g / 1lb 6.6oz
Length (Usable)
110-135cm / 43-53in
Length (Adjustment Range)
25cm / 10in
Length (Collapsed)
65cm / 25.6in
Grip Material (Primary / Extension)
EVA Foam or Cork / EVA Foam
Grip Profile
Angled Ergo
Strap
Adjustable
Tip Material
Tungsten Carbide
EXTRAS
Carry Bag
2 Trekking Baskets
2 Powder Baskets
2 Rubber Tips
Ottawa Valley Air Paddle stands behind all it's products and offers a an industry leading 45-day money back guarantee. We want you to love your paddling equipment and if it's not right for you, we will find a way to make it right. If you would like to return a product, please reference our refund policy here.
Lightweight Durability
Constructed with incredibly lightweight and durable aircraft-grade aluminum, these poles are tough enough to handle the steepest slopes, yet light enough to take every challenge in stride.
Adjustable
Quickly adjust your pole's height anywhere from 26" to 54" with its 3-piece telescoping design, and secure it in place with a durable quick lock.
Cork vs. Foam Grips
Foam grips are super soft, lightweight, and sweat-absorbing. Cork grips repel moisture to combat sweaty palms and perfectly conform to your hand for a secure grip on your poles. Choose the grips that best suit your adventure.
Multiple End Attachments
To tackle varying terrain: Snow Baskets for light snow. Mud Baskets for soft mud or sand. Rubber Caps for paved or flat surfaces. Carbide Tips for gravel, packed dirt trails, or ice.