Retrospec Drifter Plus All Mountain Snowshoes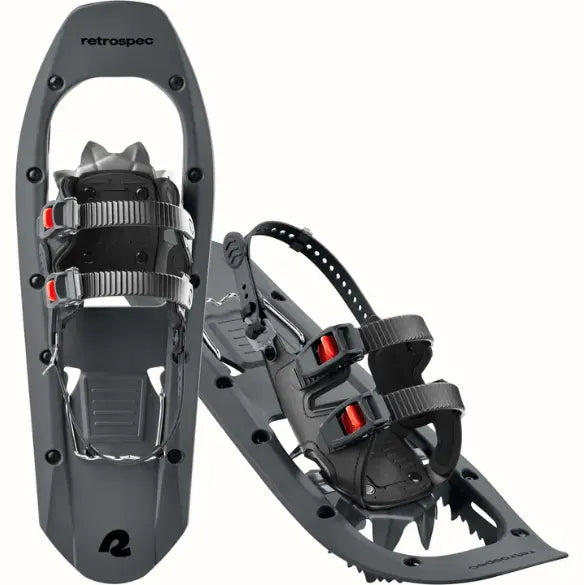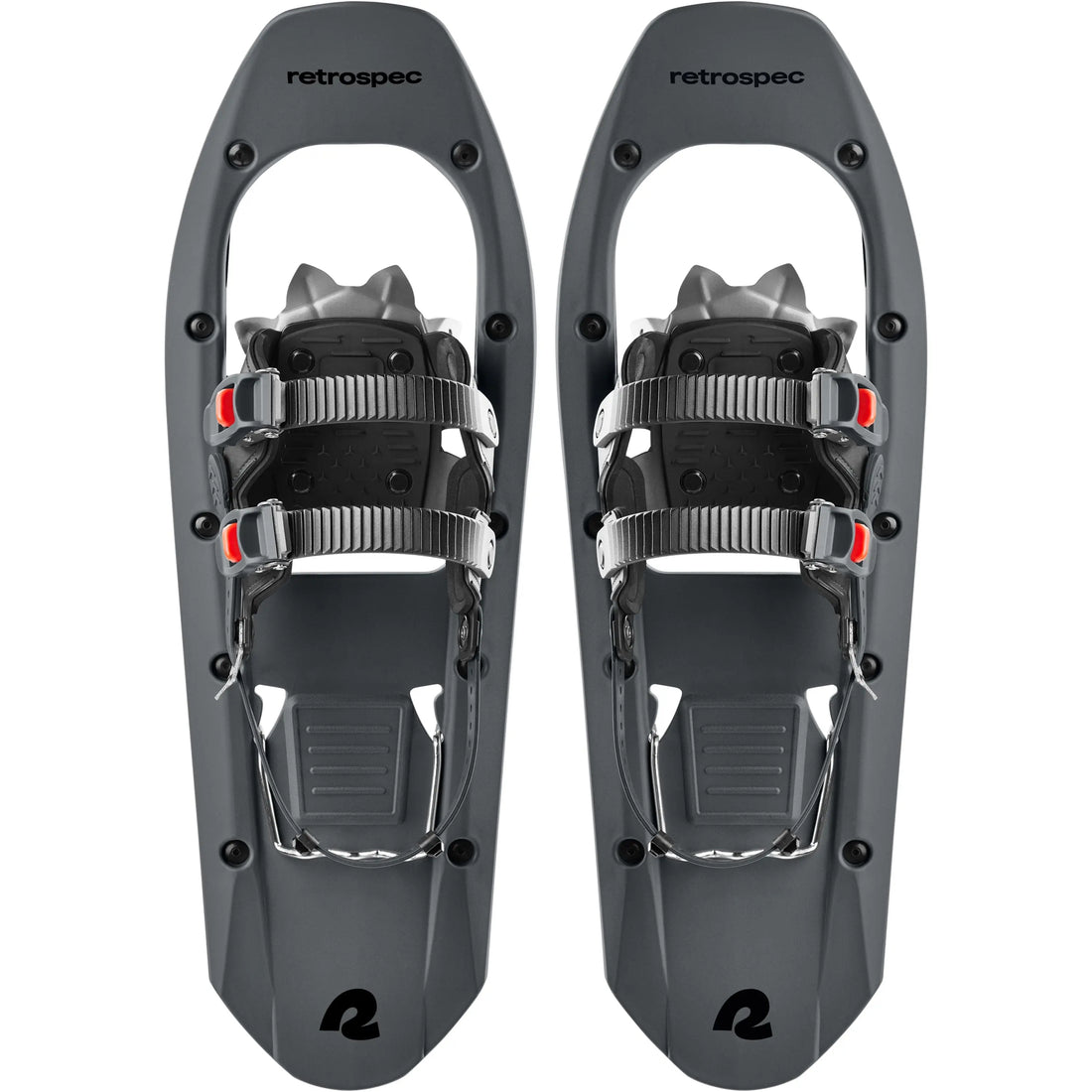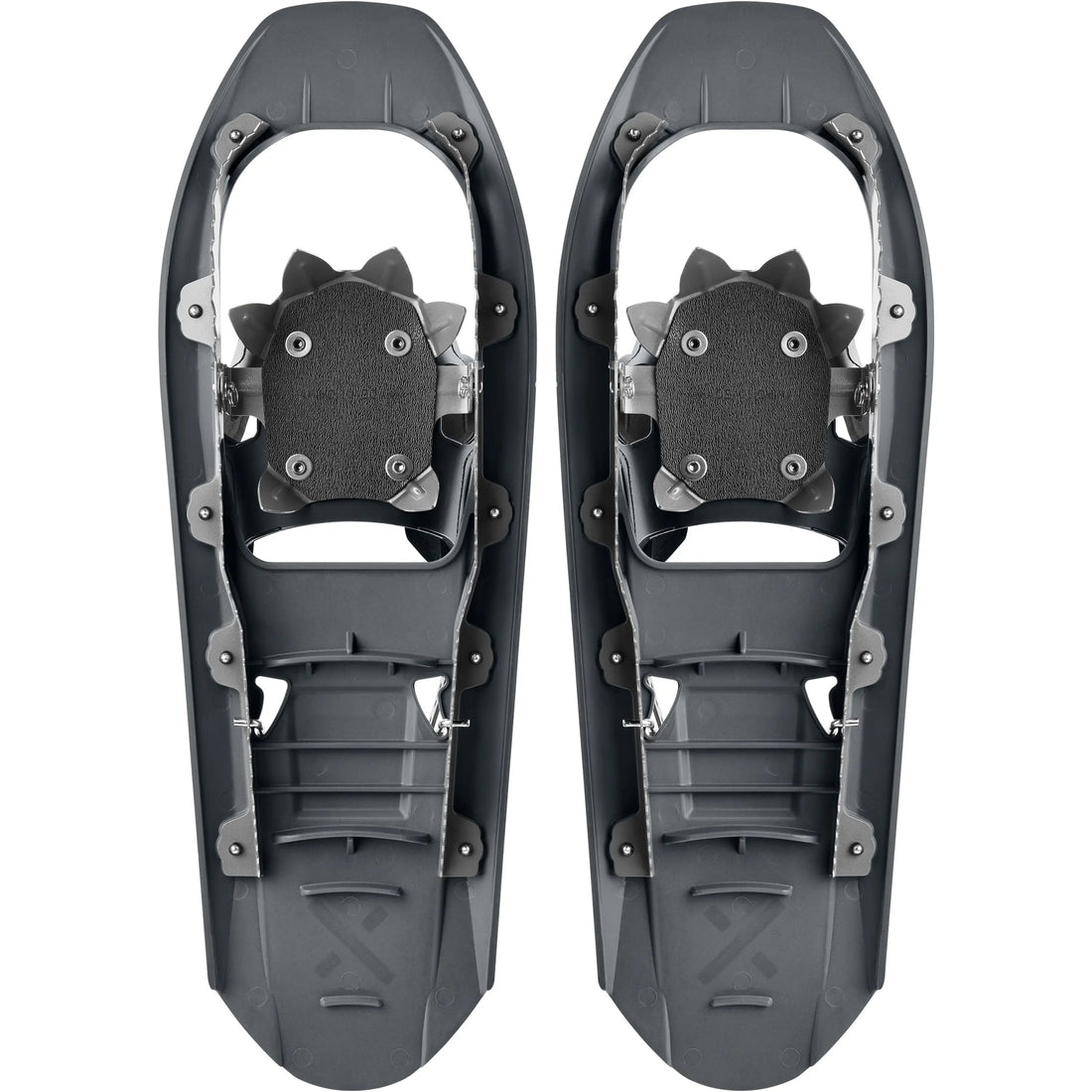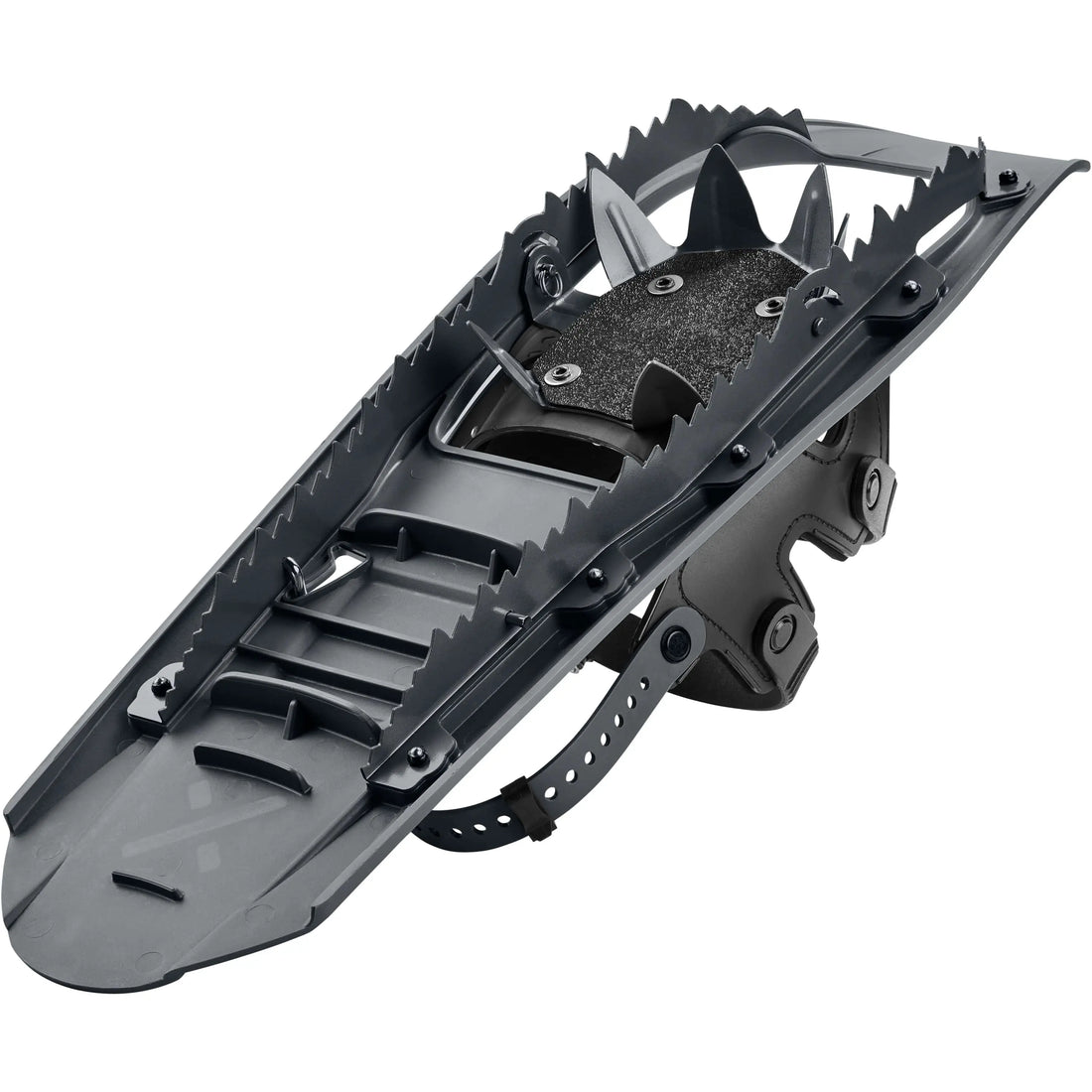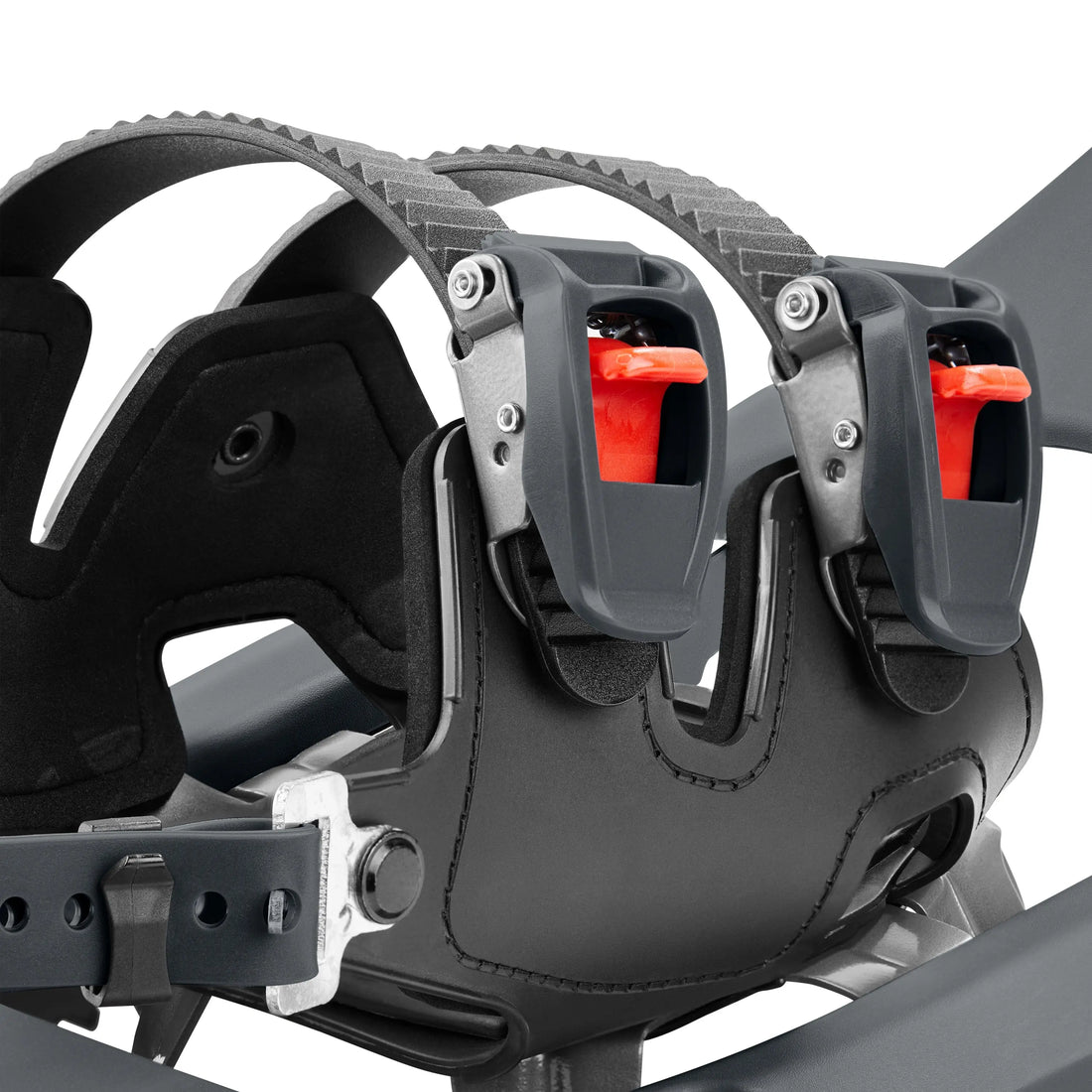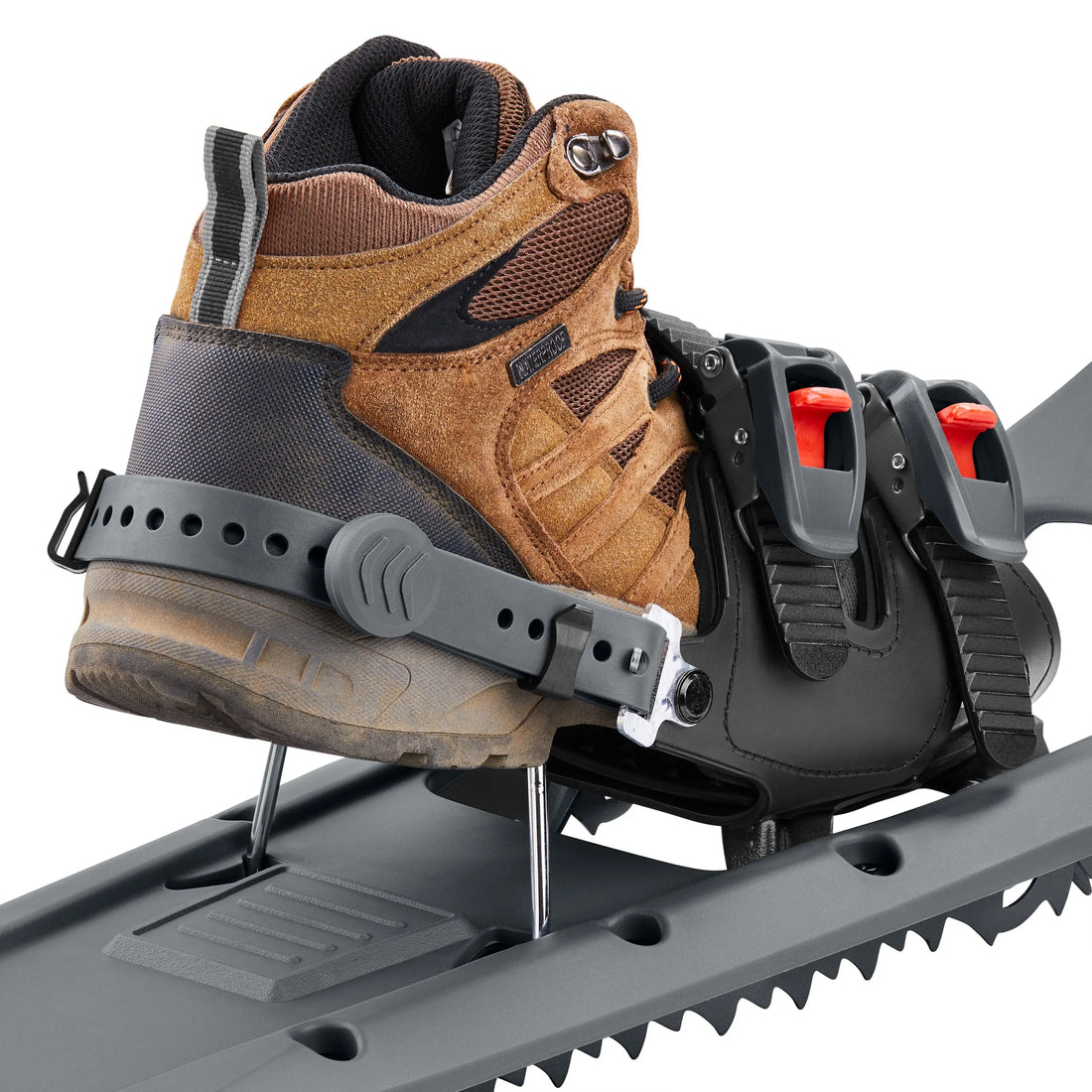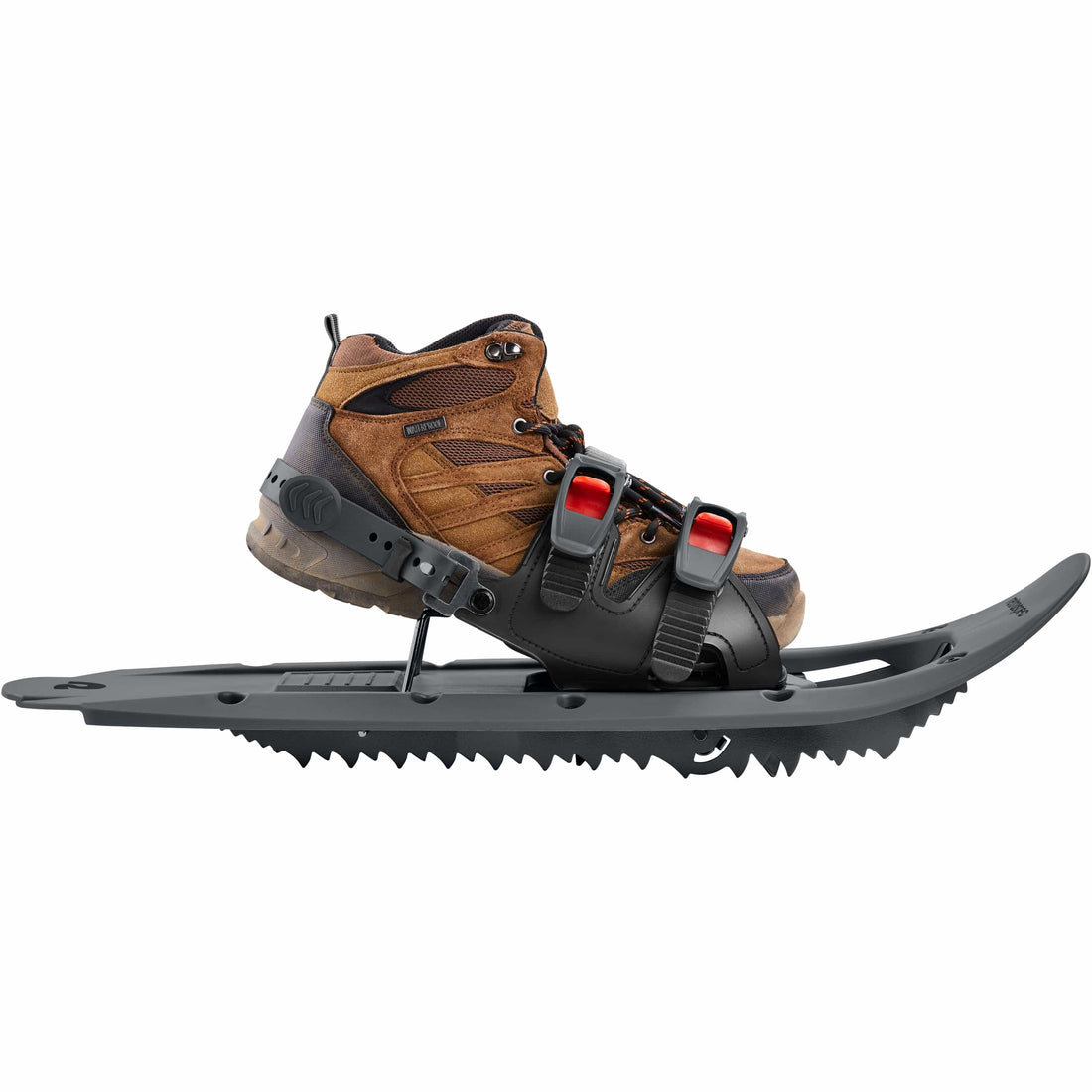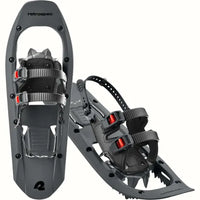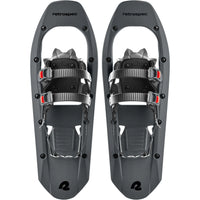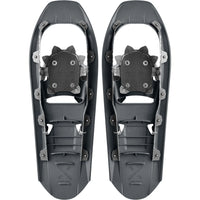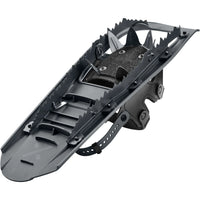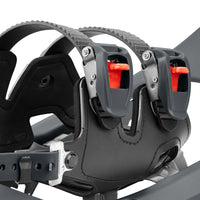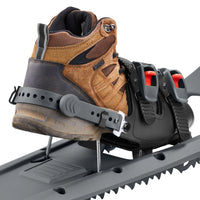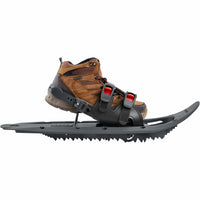 Retrospec Drifter Plus All Mountain Snowshoes
The Retrospec Drifter Plus All Mountain Snowshoes are expertly designed for the adventurous outdoor enthusiast who doesn't shy away from challenging winter terrain. Whether you're trekking through deep snow or exploring rugged mountain trails, these snowshoes offer superior performance and reliability.

Key Features:

1. Durable Construction: Built with high-grade materials, these snowshoes are designed to withstand the rigors of tough winter conditions. The frames are constructed from lightweight yet sturdy aluminum, ensuring both durability and ease of movement.

2. Advanced Traction System: Equipped with aggressive crampons and a unique tread pattern, the Drifter Plus provides exceptional grip on icy surfaces and steep inclines, enhancing safety and stability during your winter hikes.

3. Comfortable and Secure Fit: Featuring a fully adjustable binding system, these snowshoes accommodate a wide range of boot sizes and styles. The secure straps ensure a snug fit, reducing the risk of slipping or shifting while on the move.

4. All-Terrain Versatility: Designed for versatility, the Retrospec Drifter Plus is ideal for everything from leisurely snow walks to more challenging mountain expeditions. Their design allows for easy maneuverability in a variety of snow conditions.

5. Enhanced Flotation: The large surface area of the snowshoes helps evenly distribute your weight, providing excellent flotation in deep snow. This reduces fatigue and allows you to traverse snowy landscapes with ease.

6. User-Friendly Design: These snowshoes are intuitively designed for ease of use. The simple yet effective binding mechanism ensures quick and hassle-free adjustments, even when wearing gloves.

7. Sleek Aesthetic: With a modern design and visually appealing color scheme, the Retrospec Drifter Plus snowshoes are as stylish as they are functional.

Whether you're a seasoned snowshoer or a beginner, the Retrospec Drifter Plus All Mountain Snowshoes are an excellent choice for a wide range of winter adventures. Their blend of durability, traction, comfort, and versatility makes them a top pick for anyone looking to explore the beauty of winter landscapes.
THE DETAILS
Sizes
23" x 8" / up to 200 lbs & 25" x 8" / up to 250 lbs
23" Weight (1pr. shoes only)
4.7lbs
25" Weight (1pr. shoes only)
4.96lbs
Decks
1-piece molded PP single-body, 6 molded-in brake bars
Bindings
Fully adjustable Quick-Release Binding System: DOUBLE ratcheting straps (PP plastic) with quick-release buckles and adjustable rubber freeze-resistant heel strap
Crampons
Full-length manganese steel powder-coated crampons (25" includes steel rear shoulder crampons)
Heel Lifters
2"/50mm height
MINIMUM AGE RECOMMENDED
Recommended for ages 13+
Ottawa Valley Air Paddle stands behind all it's products and offers a an industry leading 45-day money back guarantee. We want you to love your paddling equipment and if it's not right for you, we will find a way to make it right. If you would like to return a product, please reference our refund policy here.
Rigid Durability
A rigid one-piece deck and hardened manganese steel frames make these snowshoes extra durable and resistant to dents, bends, and scrapes.
Full-Length Dual Edge Traction
Rows of steel perimeter teeth that run the length of the snowshoe provide unrivaled traction and support for rough terrain. 
Double-Ratchet Bindings
Fast, secure, and easy to strap in and out of while on the trail. 
Full-Floating Pivot System
Toe crampons pivot with your feet and dig in as you climb for unrivaled traction.