Retrospec Drifter Lightweight Snowshoes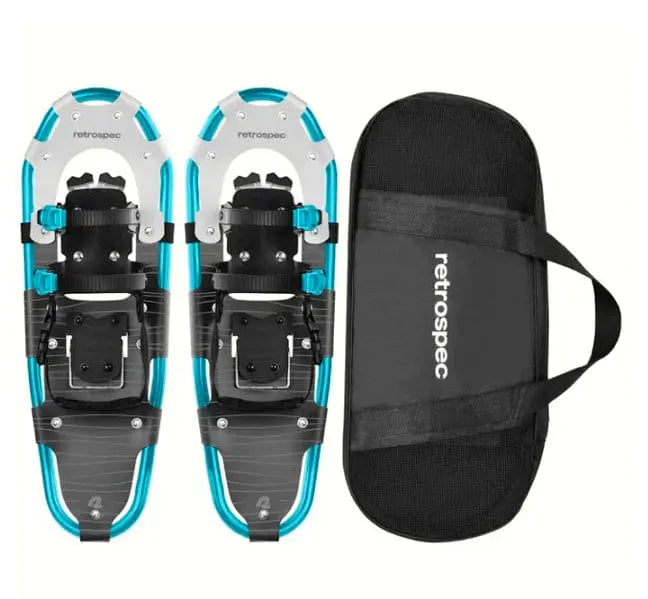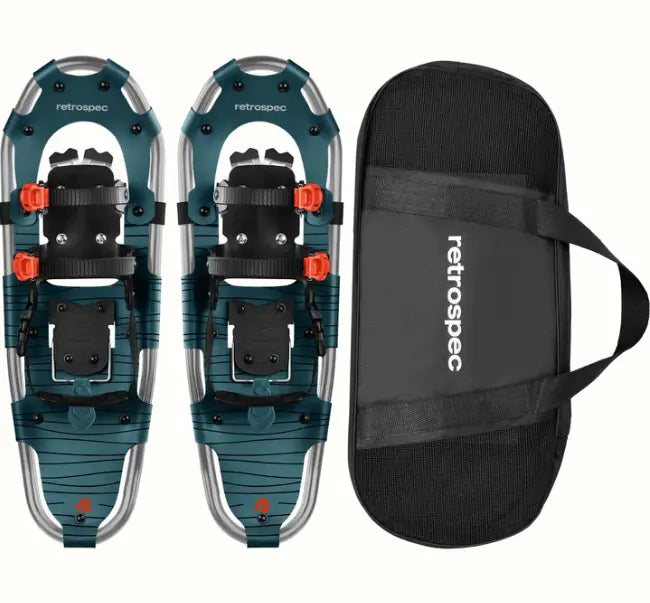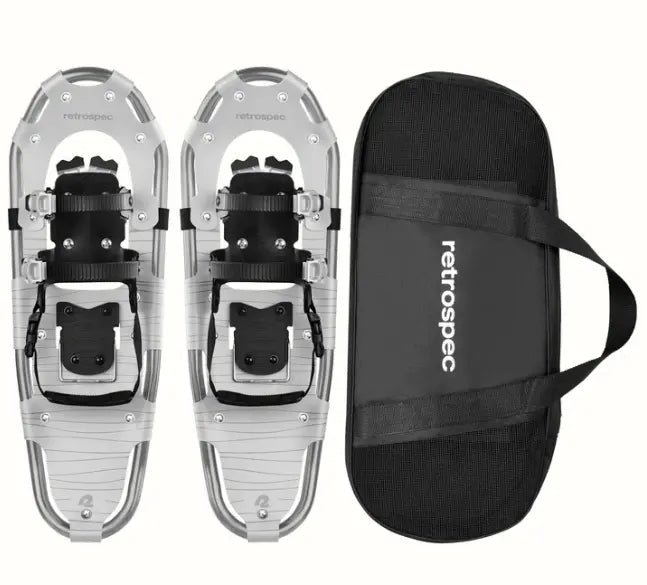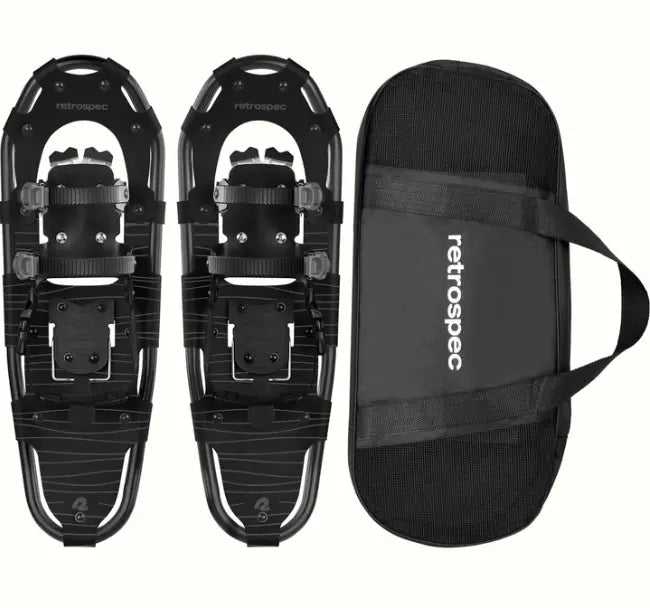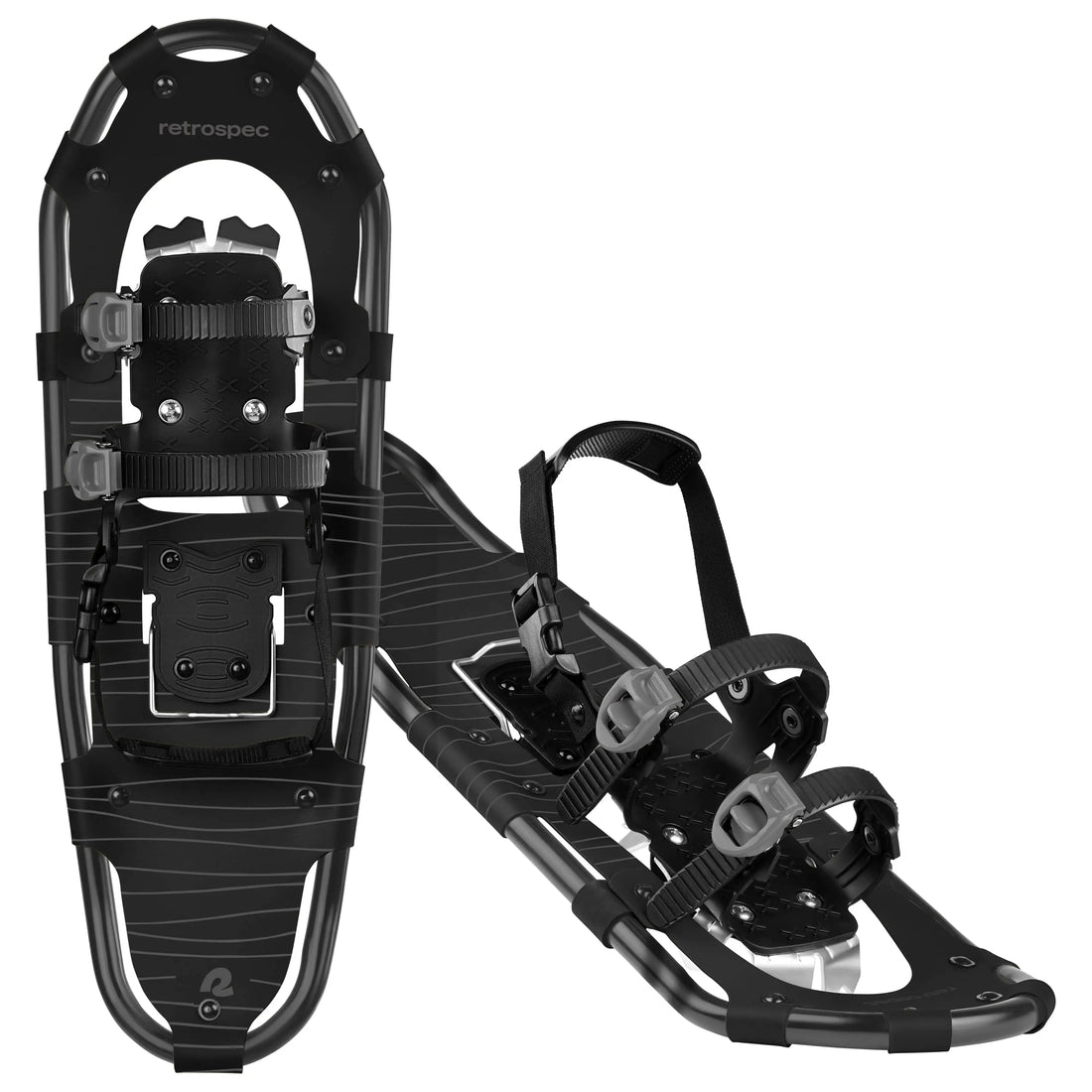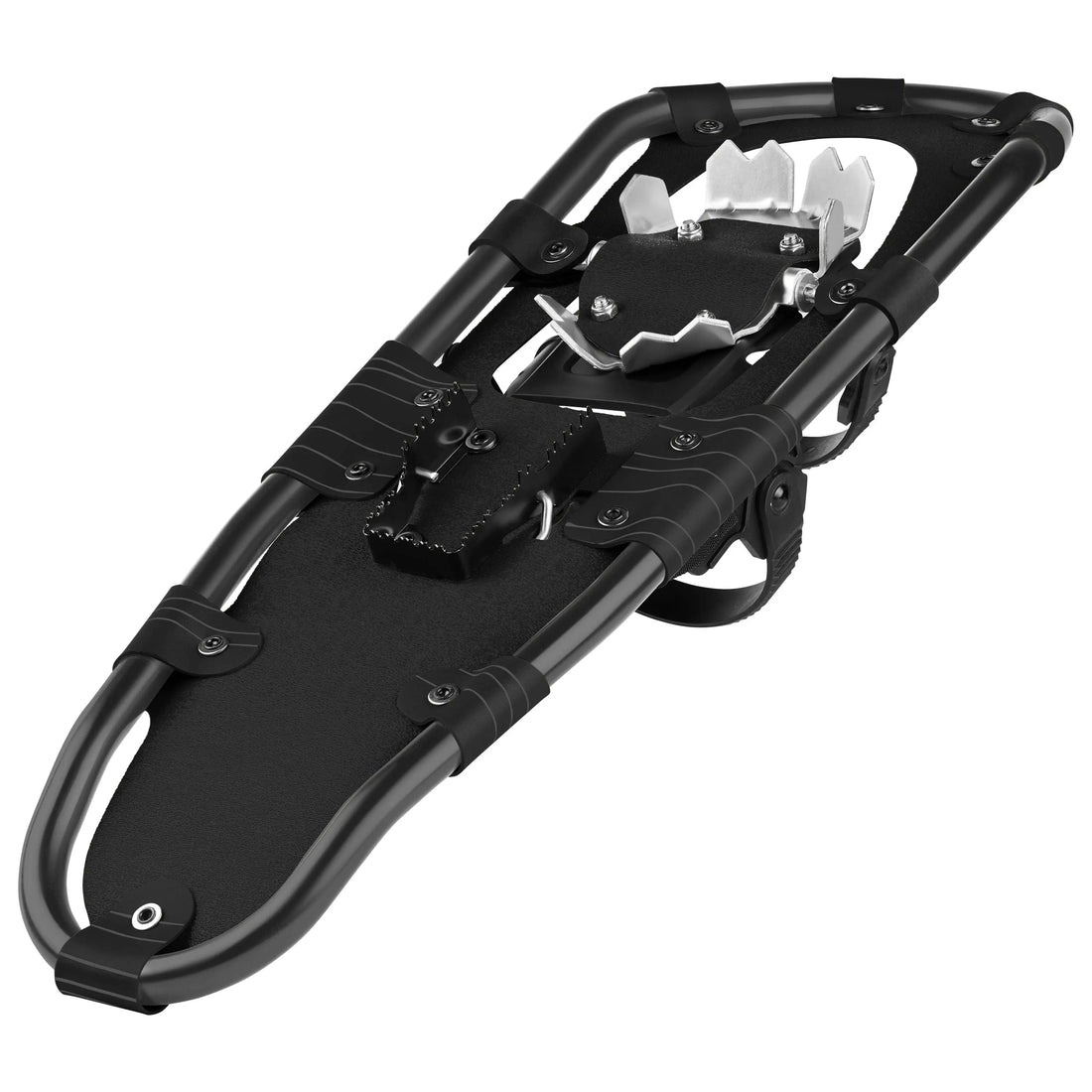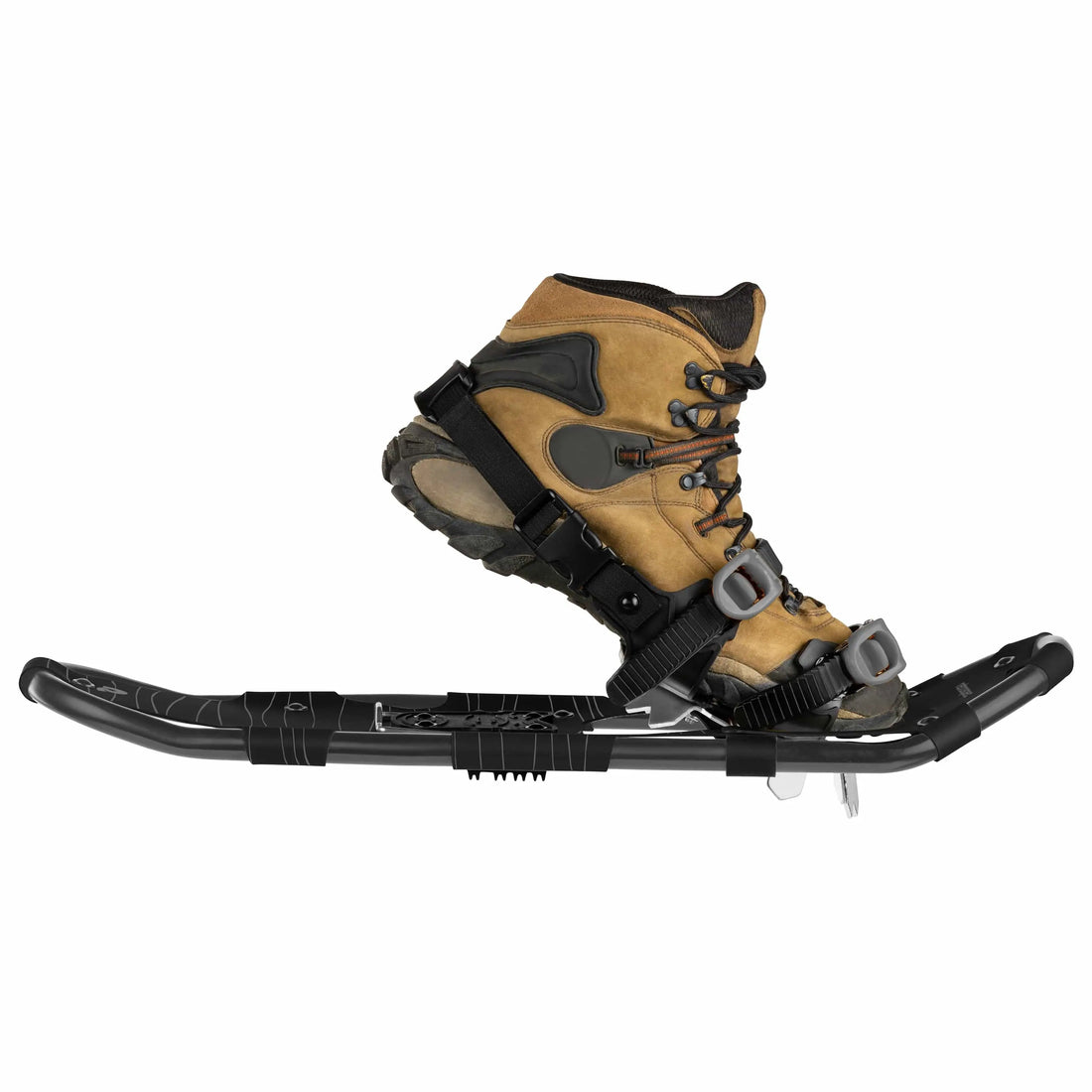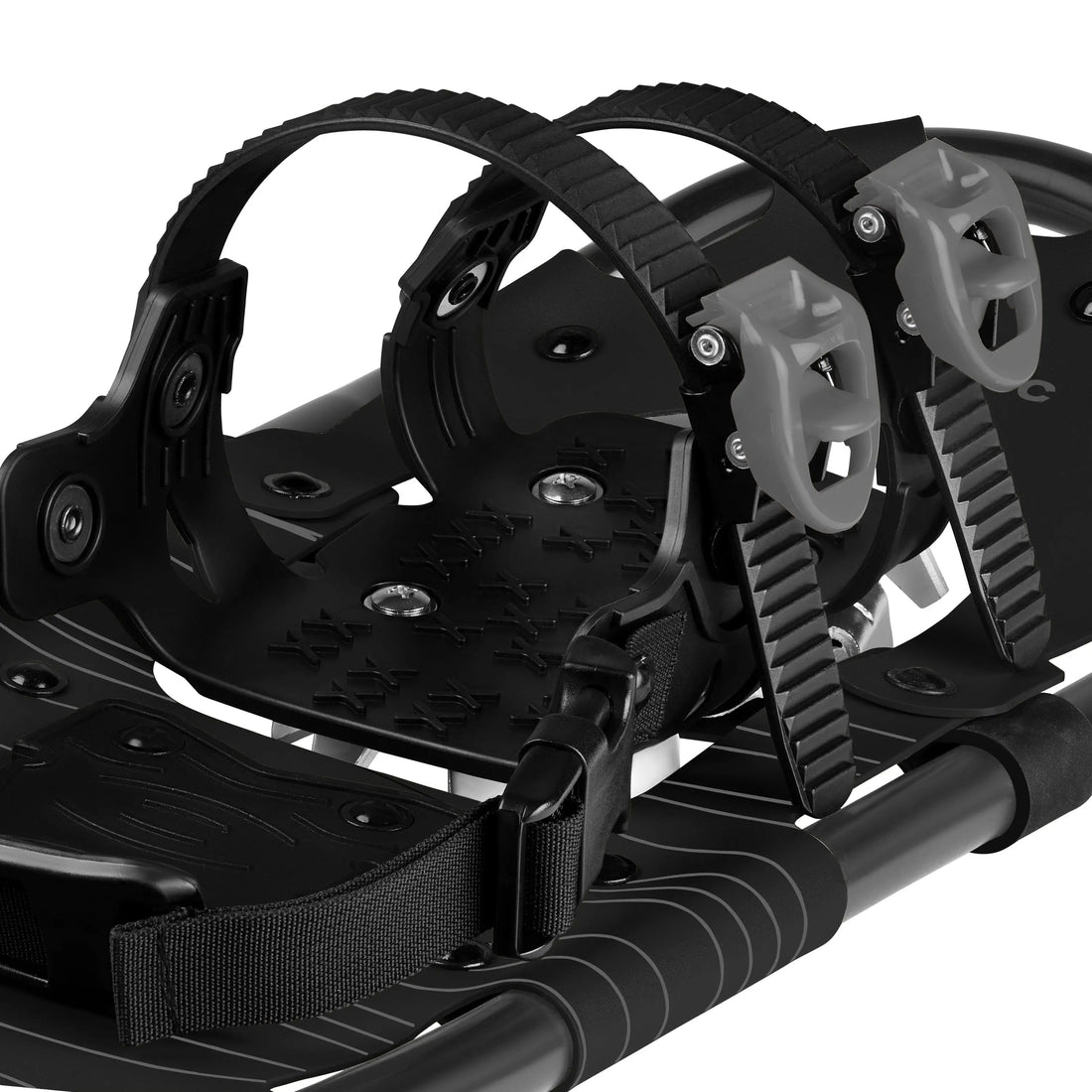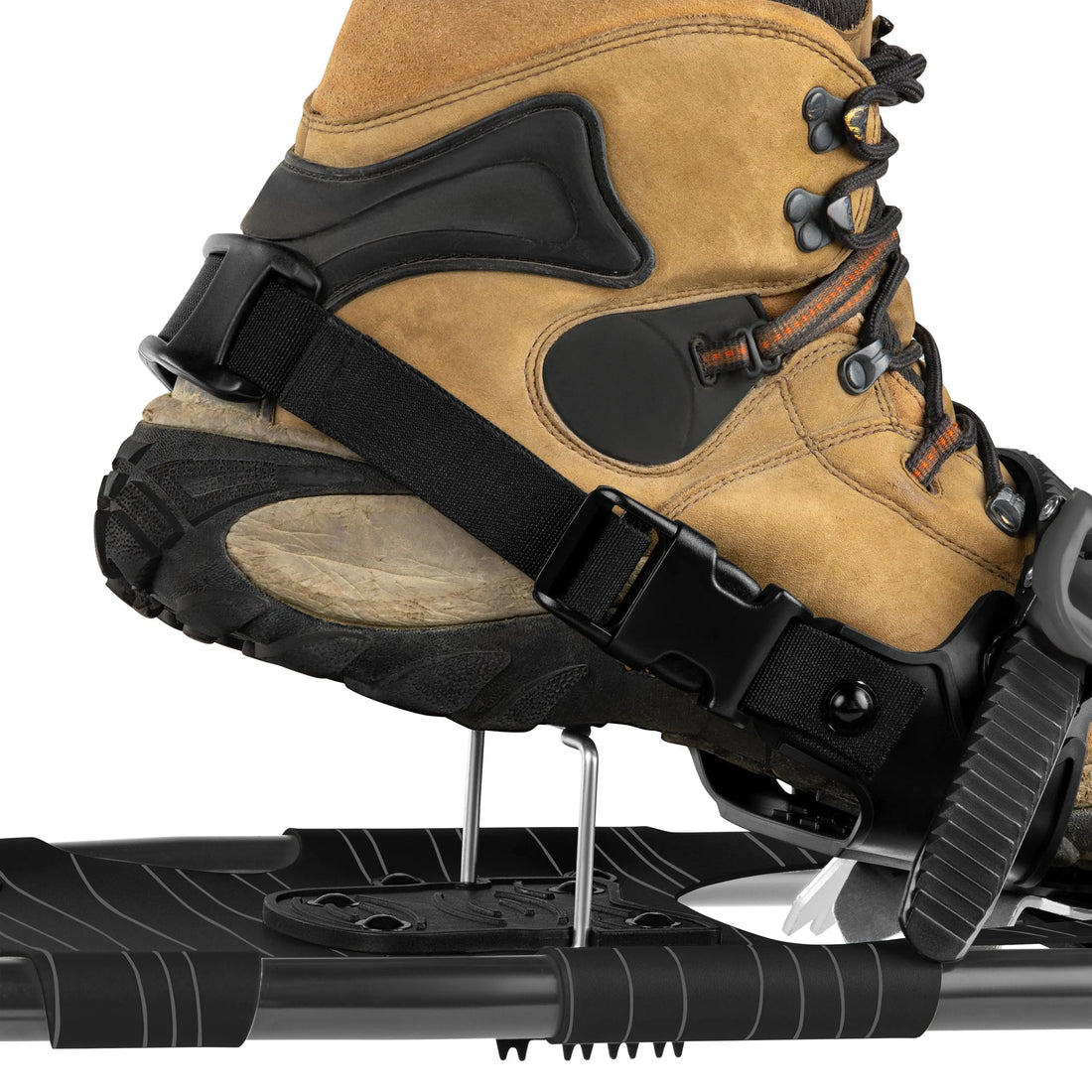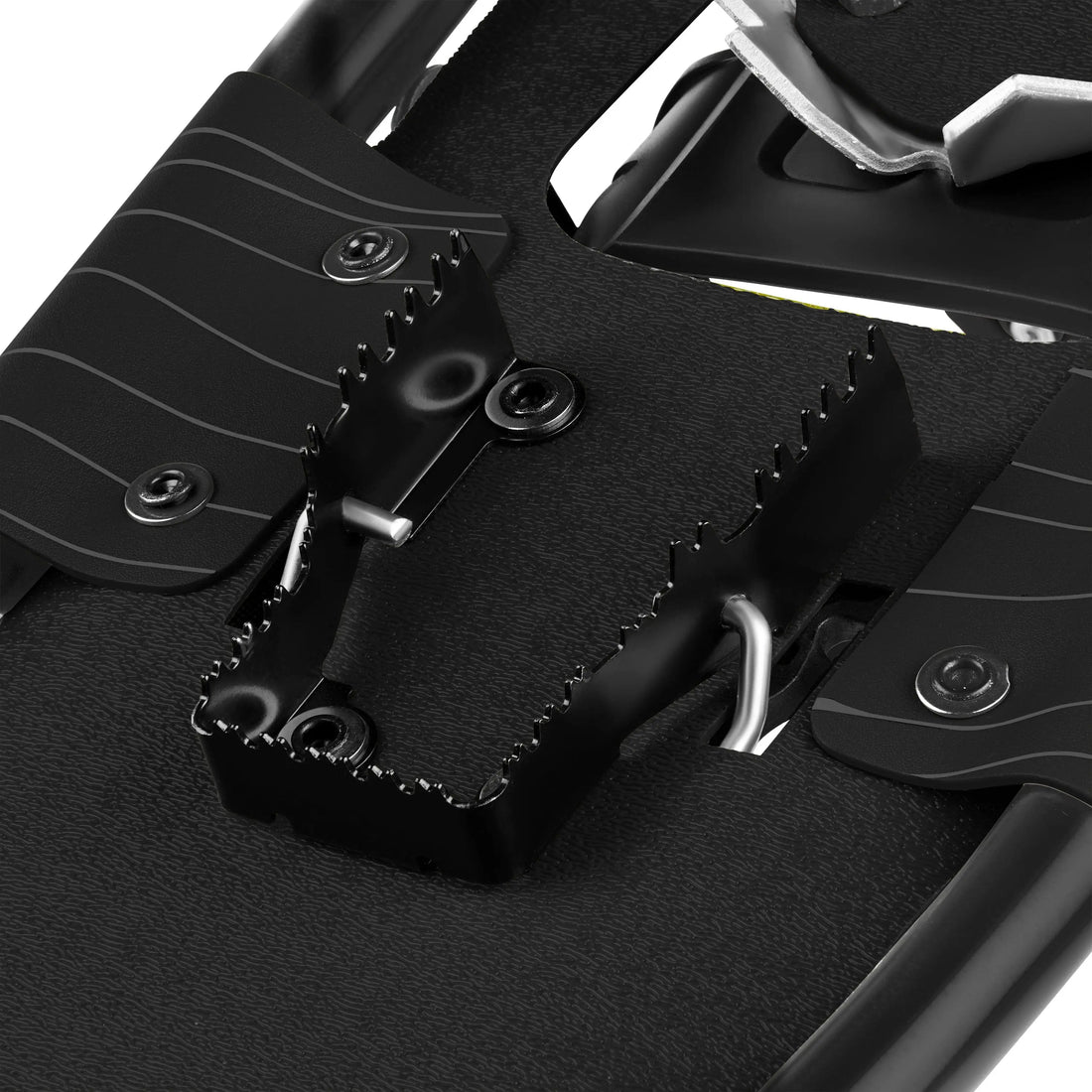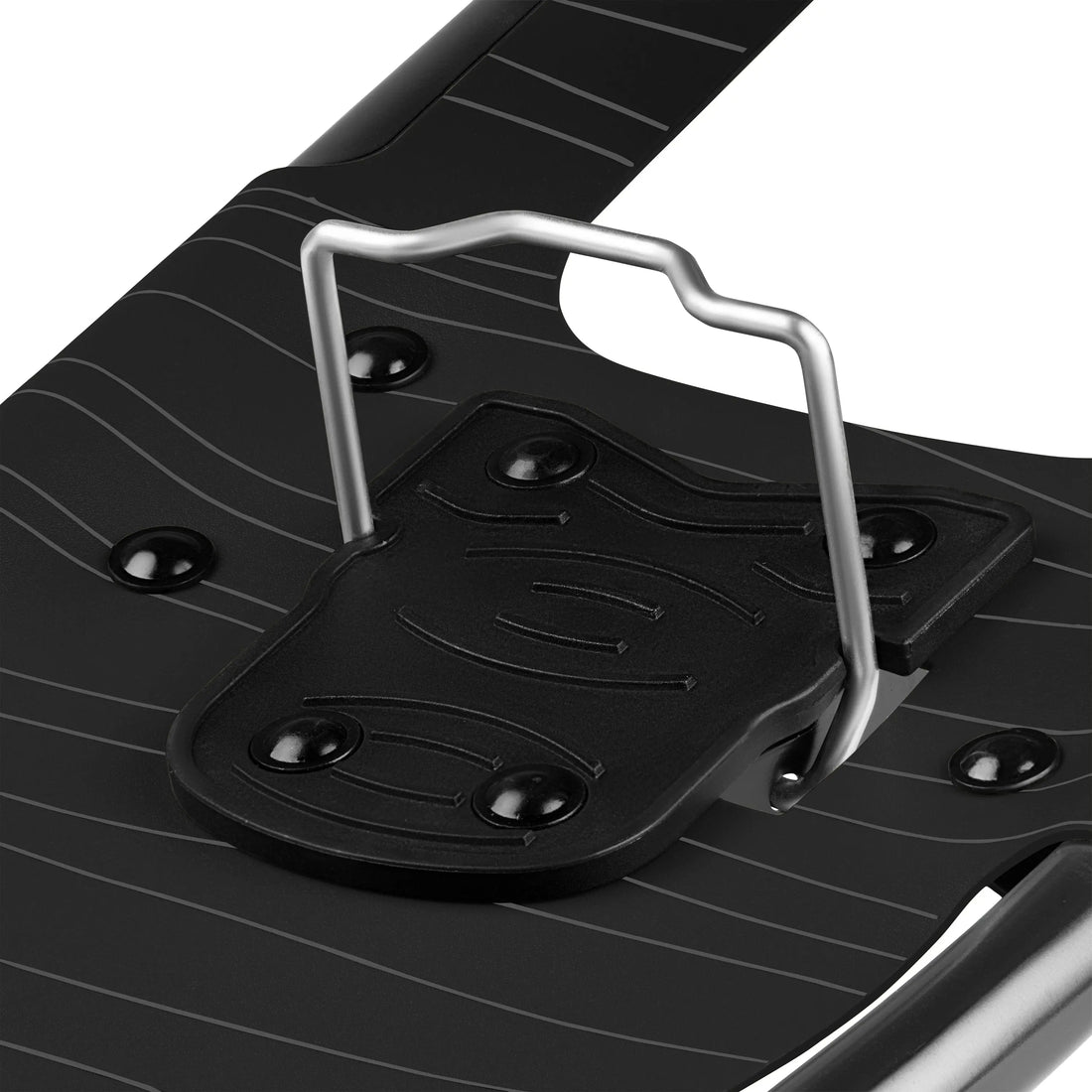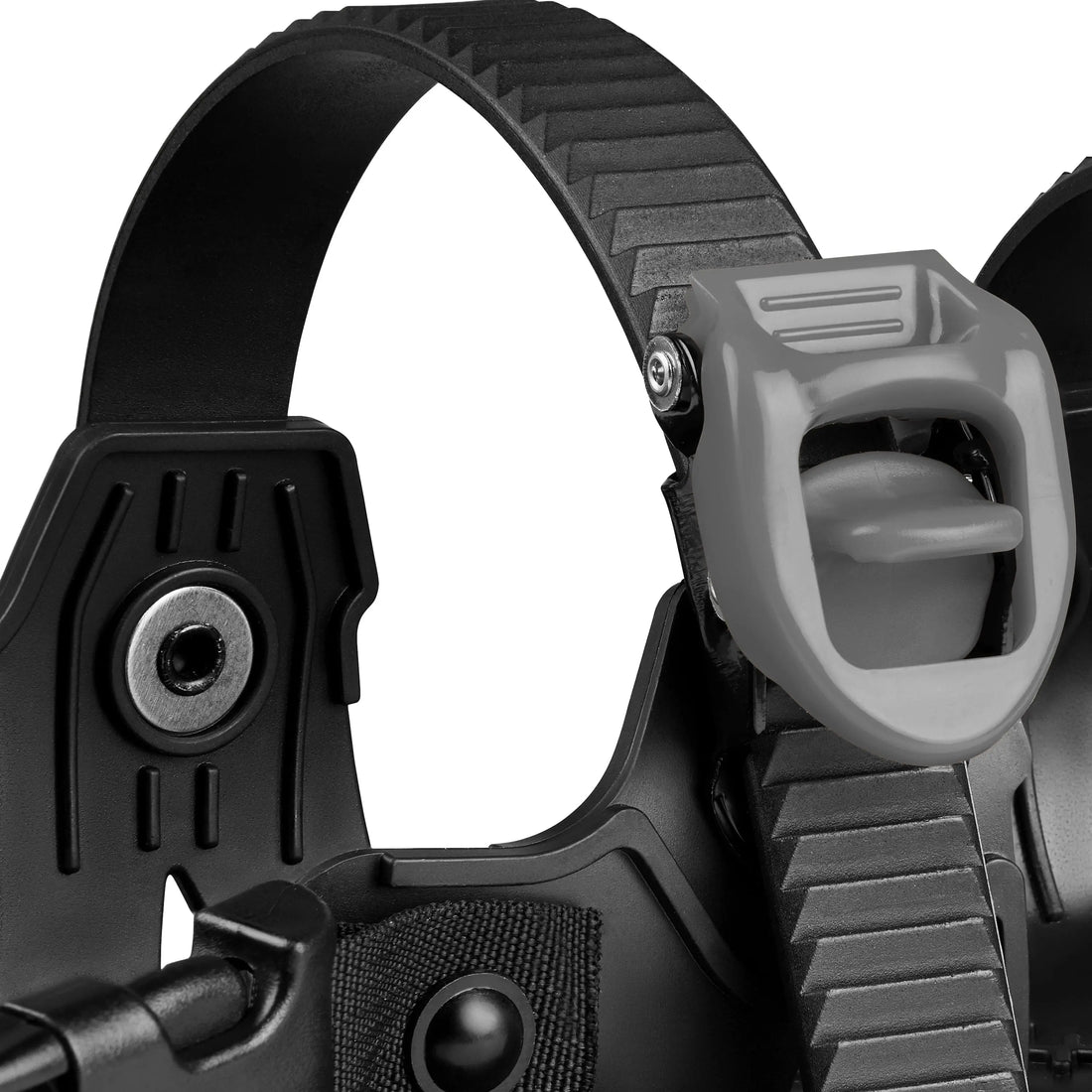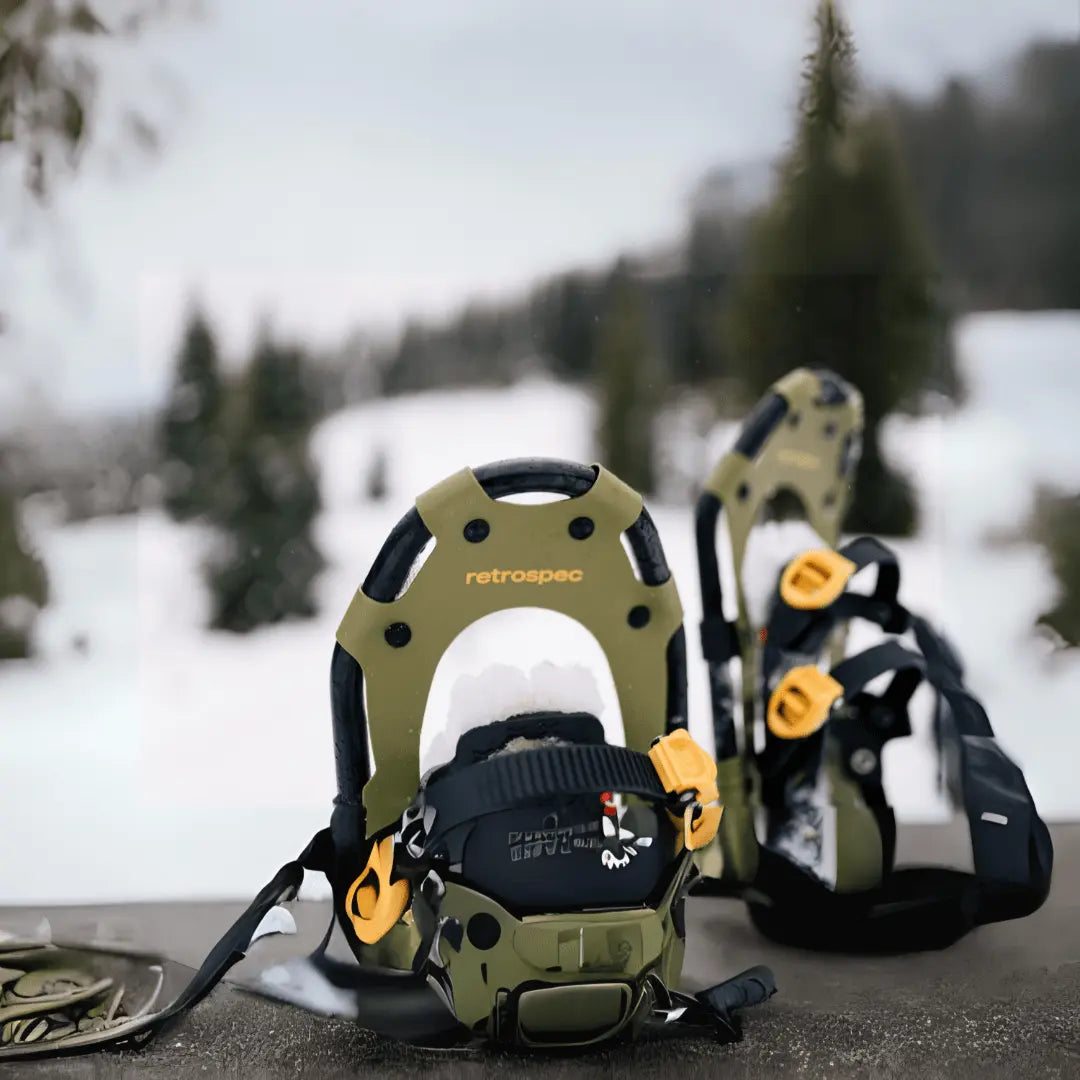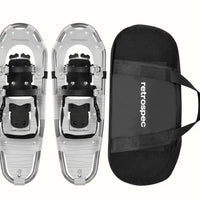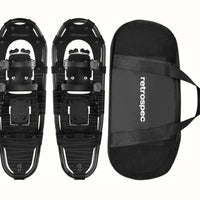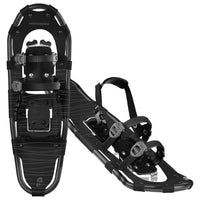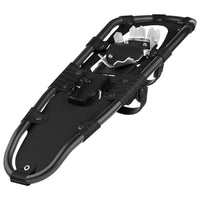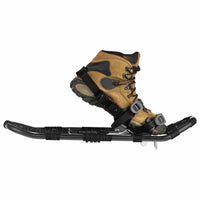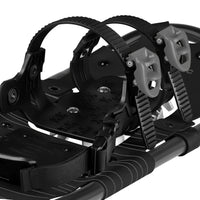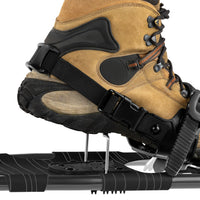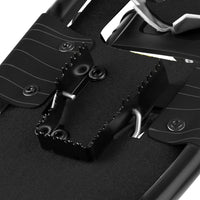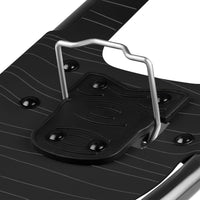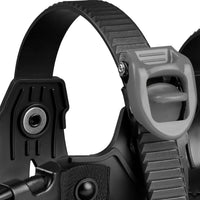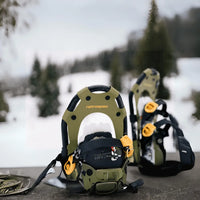 Retrospec Drifter Lightweight Snowshoes
The Retrospec Drifter Lightweight Snowshoes are designed for the winter adventurer who seeks both functionality and comfort in their outdoor gear. 

Key Features:

1. Lightweight Design: Crafted with a focus on minimizing weight, these snowshoes enable easier movement and less fatigue during long treks in snowy landscapes.

2. Durable Materials: Constructed with high-grade aluminum and robust, weather-resistant decking, the Drifter Snowshoes are built to withstand harsh winter conditions and rugged terrain.

3. Enhanced Traction: The base features aggressive crampons and a unique tread pattern, providing exceptional grip and stability on icy and snowy surfaces.

4. Ergonomic Binding System: The bindings are designed for quick and easy adjustments, ensuring a secure and comfortable fit for a variety of boot sizes and styles.

5. Heel Lift Feature: A built-in heel lift bar reduces calf fatigue and improves comfort during steep ascents, making these snowshoes ideal for hilly terrain.

6. Versatile Sizing: Available in multiple sizes to accommodate different weight ranges, ensuring optimal flotation and performance for every user.

7. Streamlined Shape: The design promotes a natural stride, reducing drag and increasing efficiency, which is especially beneficial during long expeditions.

8. User-Friendly: Suitable for both beginners and seasoned snowshoers, offering a balance of performance and ease of use.

Ideal for:
- Winter hiking and trekking
- Backcountry explorations
- Casual snowshoeing in parks and trails

The Retrospec Drifter Lightweight Snowshoes are an excellent choice for those seeking a blend of durability, comfort, and performance in their winter gear. Whether embarking on a challenging backcountry adventure or enjoying a serene walk in the snow, these snowshoes are designed to enhance the experience with their advanced features and user-friendly design.
THE DETAILS
Tough polyethylene (HDPE) decks for maximum support on the snow
Fast, secure double-ratchet binding system
Light and strong 6061-T6 aluminum alloy frames
Heel lifters increase traction and reduce fatigue while exploring steep terrain
Full-floating pivot system for trailblazing new, uncharted paths
Includes mesh vented carry bag
Recommended for ages 13+
Ottawa Valley Air Paddle stands behind all it's products and offers a an industry leading 45-day money back guarantee. We want you to love your paddling equipment and if it's not right for you, we will find a way to make it right. If you would like to return a product, please reference our refund policy here.
Lightweight Durability
Lightweight 6061-T6 alloy frames with tough polyethylene decks provide superior support on the snow and keep your steps light and controlled.
Double-Ratchet Bindings
Fast, secure, and easy to strap in and out of while on the trail.
Full-Floating Pivot System
Toe crampons pivot with your feet and dig in as you climb for unrivaled traction.
Heel Lifters
Tackle steep terrain with built-in heel lifters that flip-up to relieve calf strain and assist on steep uphill sections.