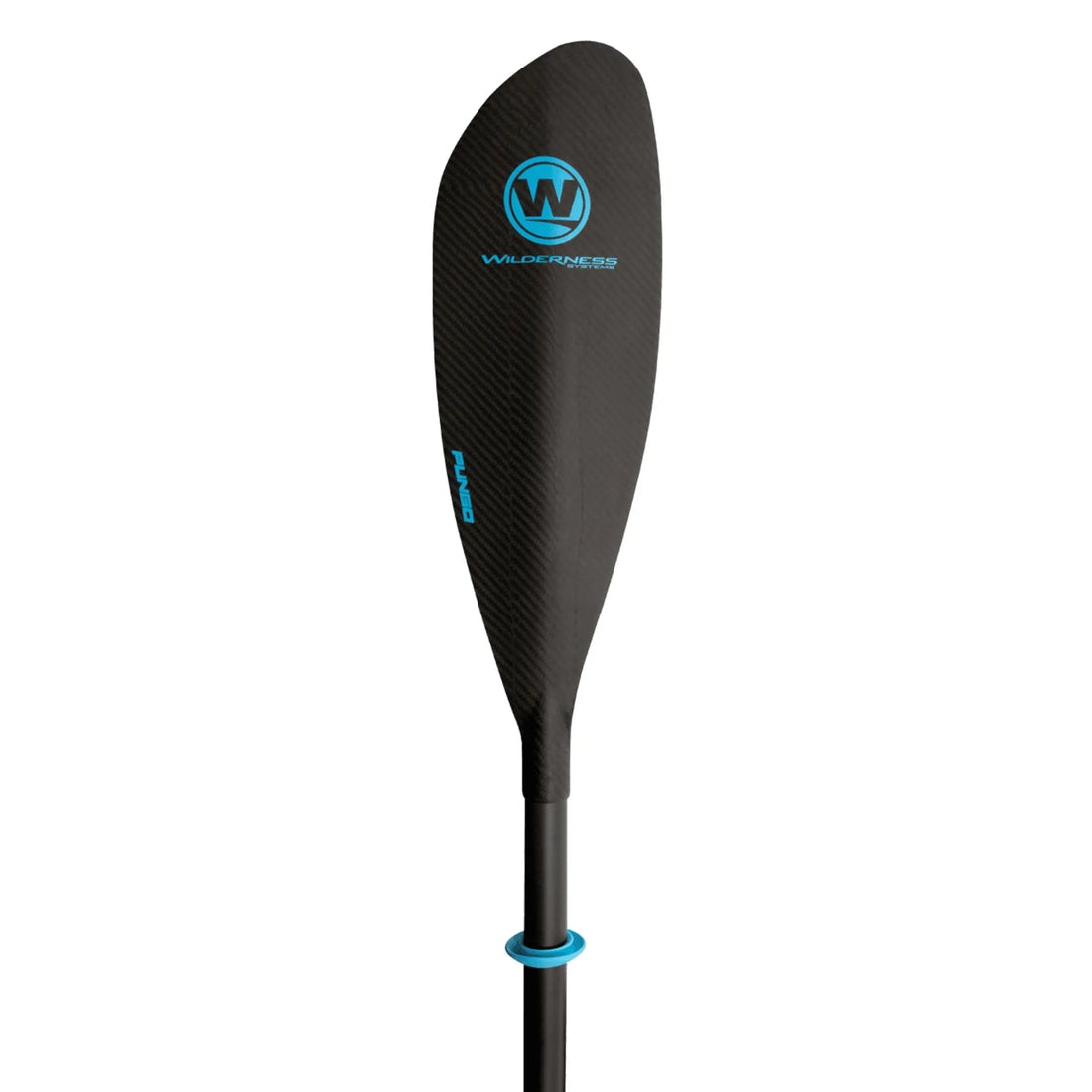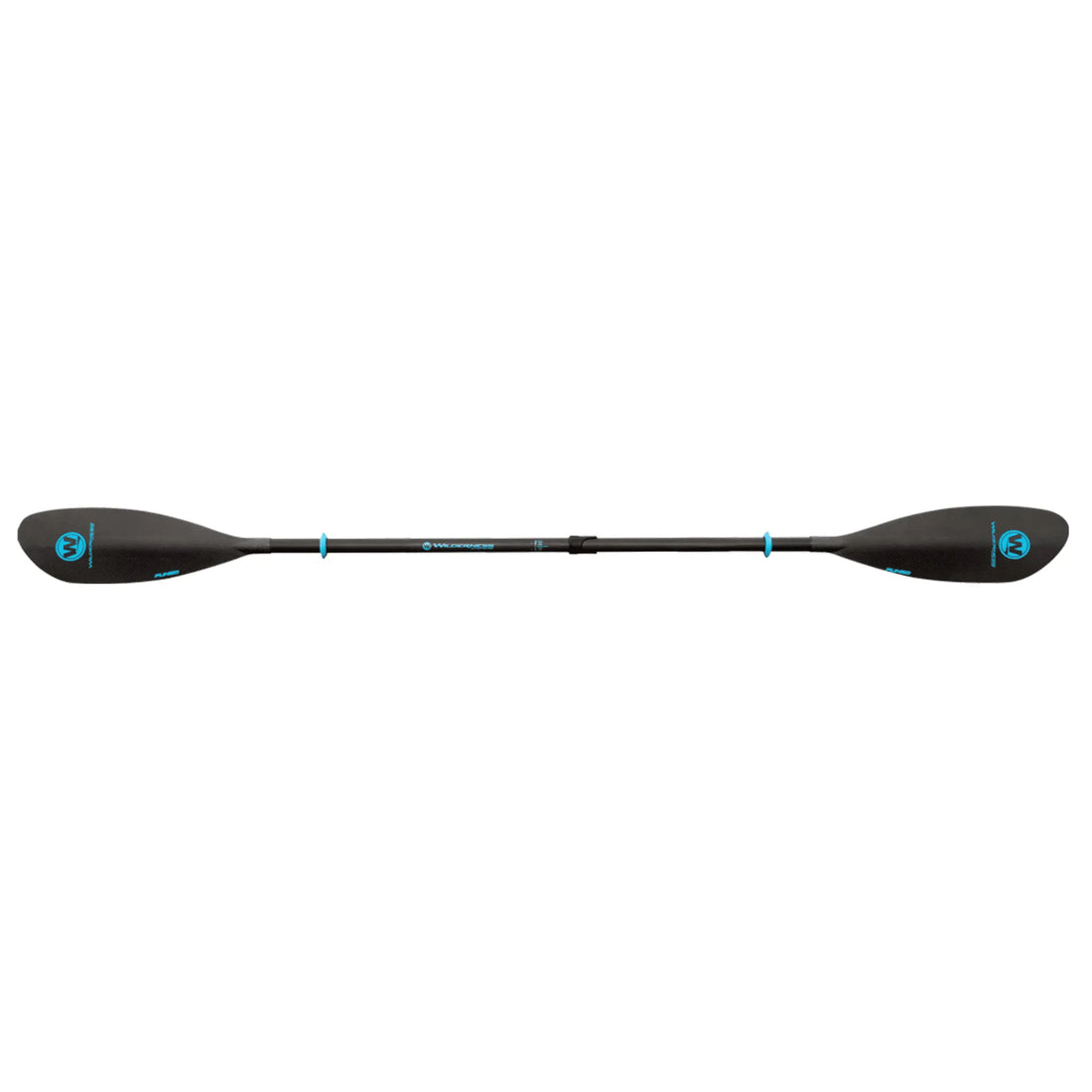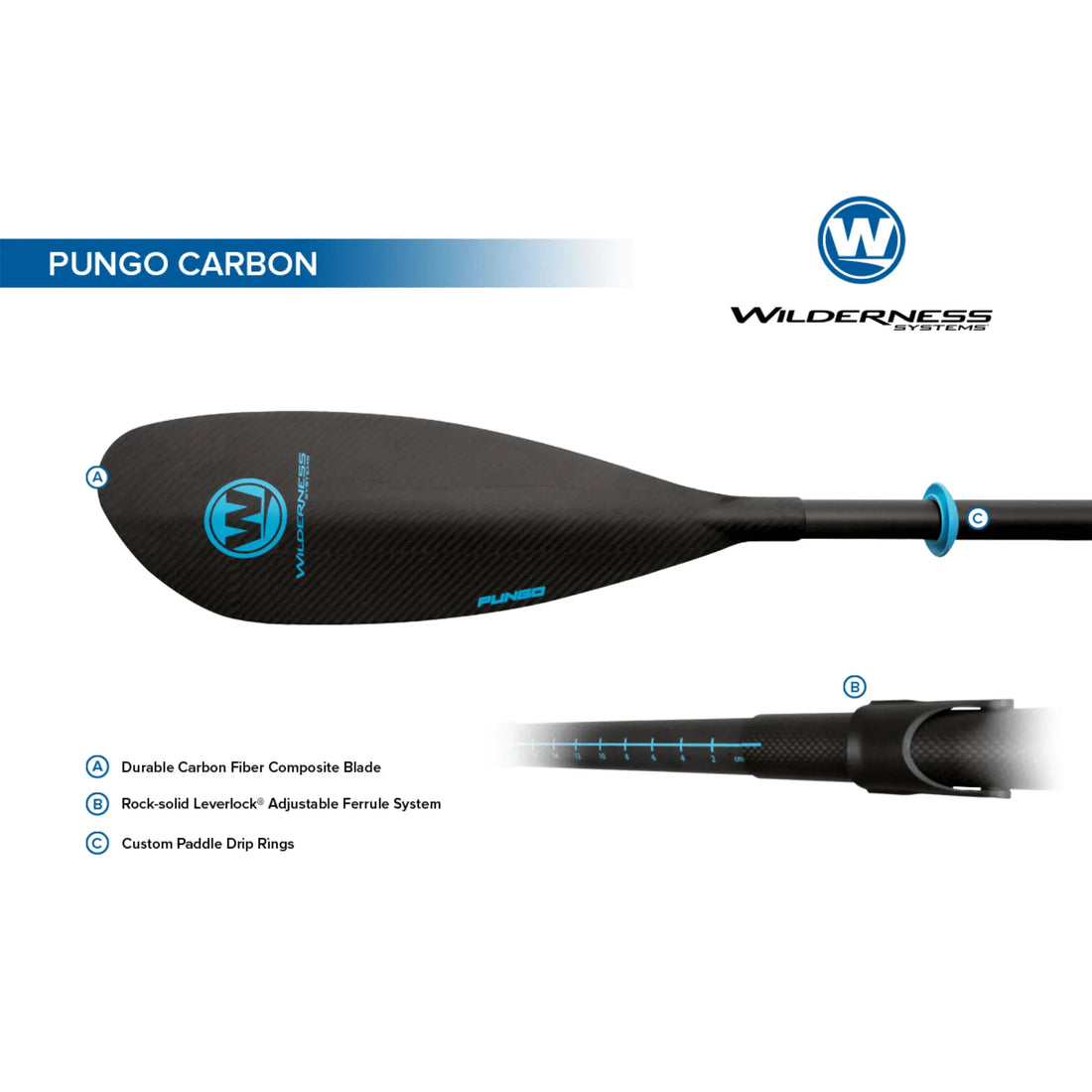 The Pungo paddle was designed and optimized for the Pungo family of kayaks, but also works exceptionally well with other rec and touring kayaks. The paddle's shape, size and proprietary blade curvature deliver the optimal angle of entry and stroke depth for smooth, efficient, flutter-free strokes regardless of paddling style or experience level. With a simple flip of a low-profile lever, the Pungo Paddle can be adjusted to fit virtually any paddler, model of kayak, or stroke style.
The Carbon style is the lightest weight option and features a carbon fiber blade and 100% carbon shaft.
Achieve sustainable paddling power without flutter or fatigue

Adjustable size - 220cm base length expandable up to 240cm

Designed for use with Wilderness Systems Pungo kayaks (all sizes/model years)

Two-piece construction breaks down for easy transportation and storage

Lightest weight Pungo paddle – 25 oz

Also works well with other recreation kayak models
Blade Specs

Features a carbon fiber composite blade
Blade Size: 595cm2

Shaft Specs

Rock-solid Leverlock® adjustable ferrule system allows for infinity feathering options and enables up to 20cm of length adjustment (US patent 8491349)
Features a 100% unidirectional carbon shaft
Ottawa Valley Air Paddle stands behind all it's products and offers a an industry leading 45-day money back guarantee. We want you to love your paddling equipment and if it's not right for you, we will find a way to make it right. If you would like to return a product, please reference our refund policy here.