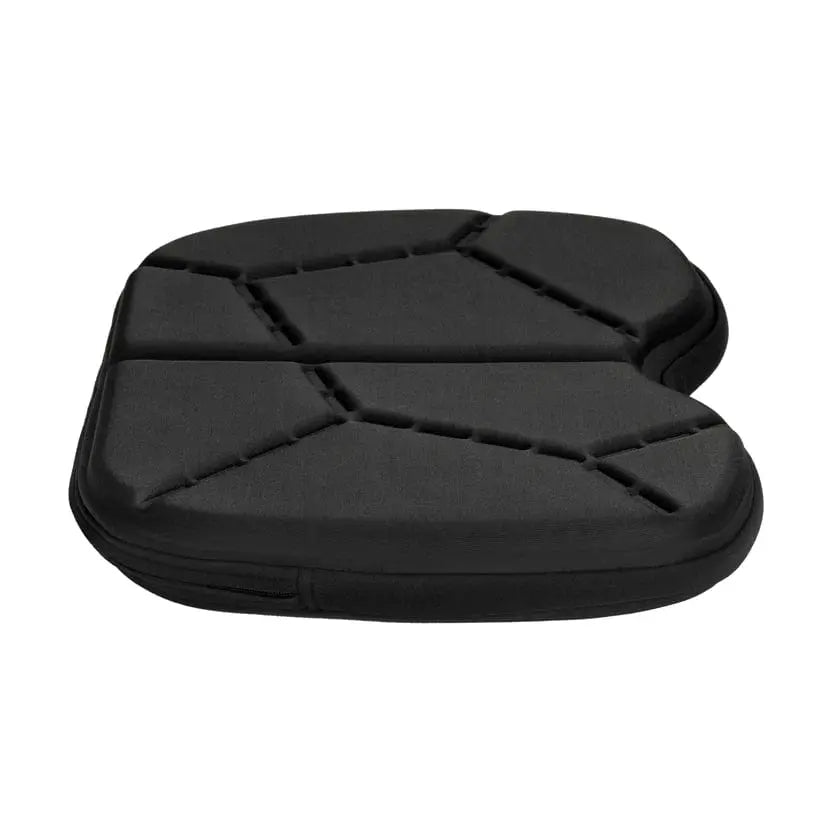 You are in it for the long haul, being comfortable is an important part of your adventure! An EVA foam upper and gel insert below molds to your body shape to provide comfort as you paddle. Don't stop till you get enough, go for that extra mile. 
• 15mm EVA Pad
• Removable Orange Gel Insert
• Fast Drying Lower cover
• Designed to work under your existing floorboard bungee.
This product is compatible with all kayak models except Lake.
Weight: 1.95 pounds .88 Kg
Dimensions: 11.81" x 15.43" x 1.85"
Material: EVA foam upper, Gel insert, Neoprene bottom, 15mm EVA pad with water-resistant Lycra surface 2mm Neoprene material with nylon surface.
Ottawa Valley Air Paddle stands behind all it's products and offers a an industry leading 45-day money back guarantee. We want you to love your paddling equipment and if it's not right for you, we will find a way to make it right. If you would like to return a product, please reference our refund policy here.