Native Slayer Propel Max 10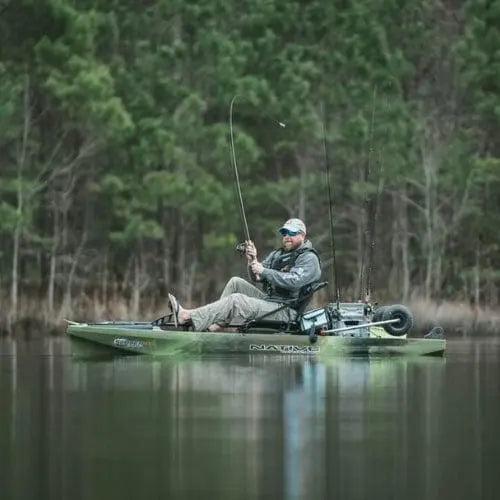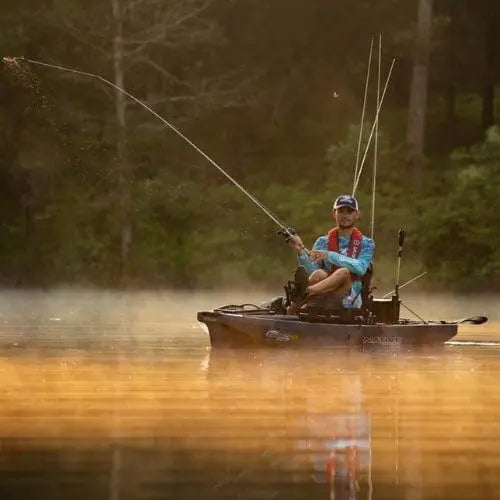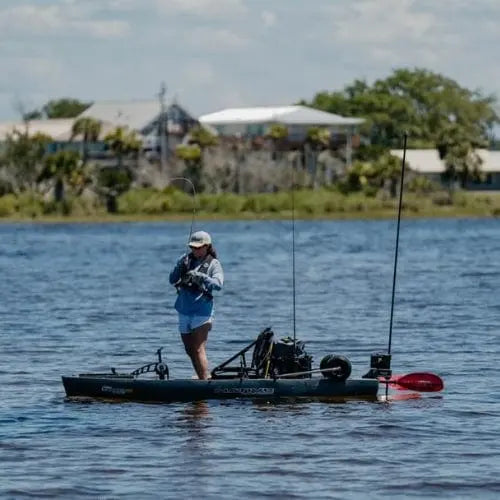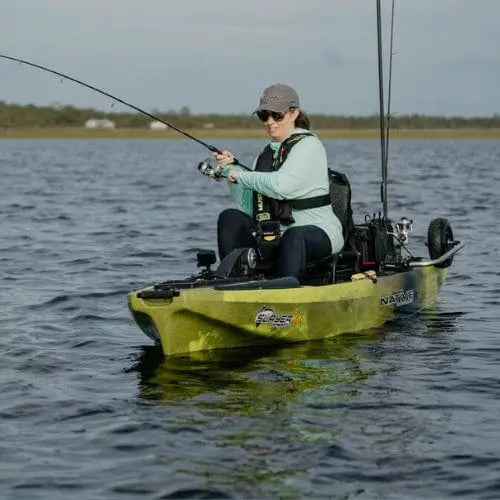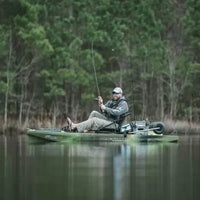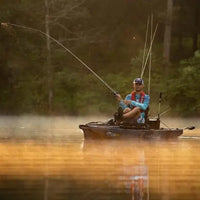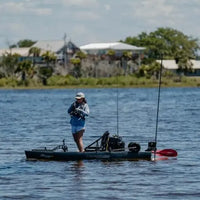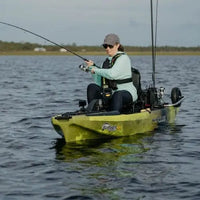 Native Slayer Propel Max 10
The Max 10 with the SpringBlade Rudder System is the most compact full featured boat on the market. This fishing kayak will fit in the bed of a truck but has many of the features of it's bigger sibling, the Slayer Max Propel 12.5. The 701 series pedal drive allows you to switch from forward to reverse hands free. The Max 10 flawlessly combines features and size, making this kayak like no other on the market. Key features include: The bow hatch area with a location for battery storage and easy transducer wiring through the integrated hull scupper. Built in transducer mounting plate on the hull so you do not have to drill into your kayak to mount your transducer. A super convenient under-seat tackle storage drawer. Dual electronic switch mounting plates that are replaceable if you want to change your setup without drilling into your boat. Stern inserts built in for easy mounting of a Power-Pole Micro Anchor or a motor. Ample storage and groove tracks for mounting accessories and a Sidekick wheel system.
Length: 10'
Width: 34.15″
Fitted Hull Waight: 75 lbs
Fully Rigged Weight: 97 lbs
Depth at Beam: 14.65″
Capacity: 400 lbs

Ottawa Valley Air Paddle stands behind all it's products and offers a an industry leading 45-day money back guarantee. We want you to love your paddling equipment and if it's not right for you, we will find a way to make it right. If you would like to return a product, please reference our refund policy here.