MyCanoe Solo 2: Origami Folding Canoe Boat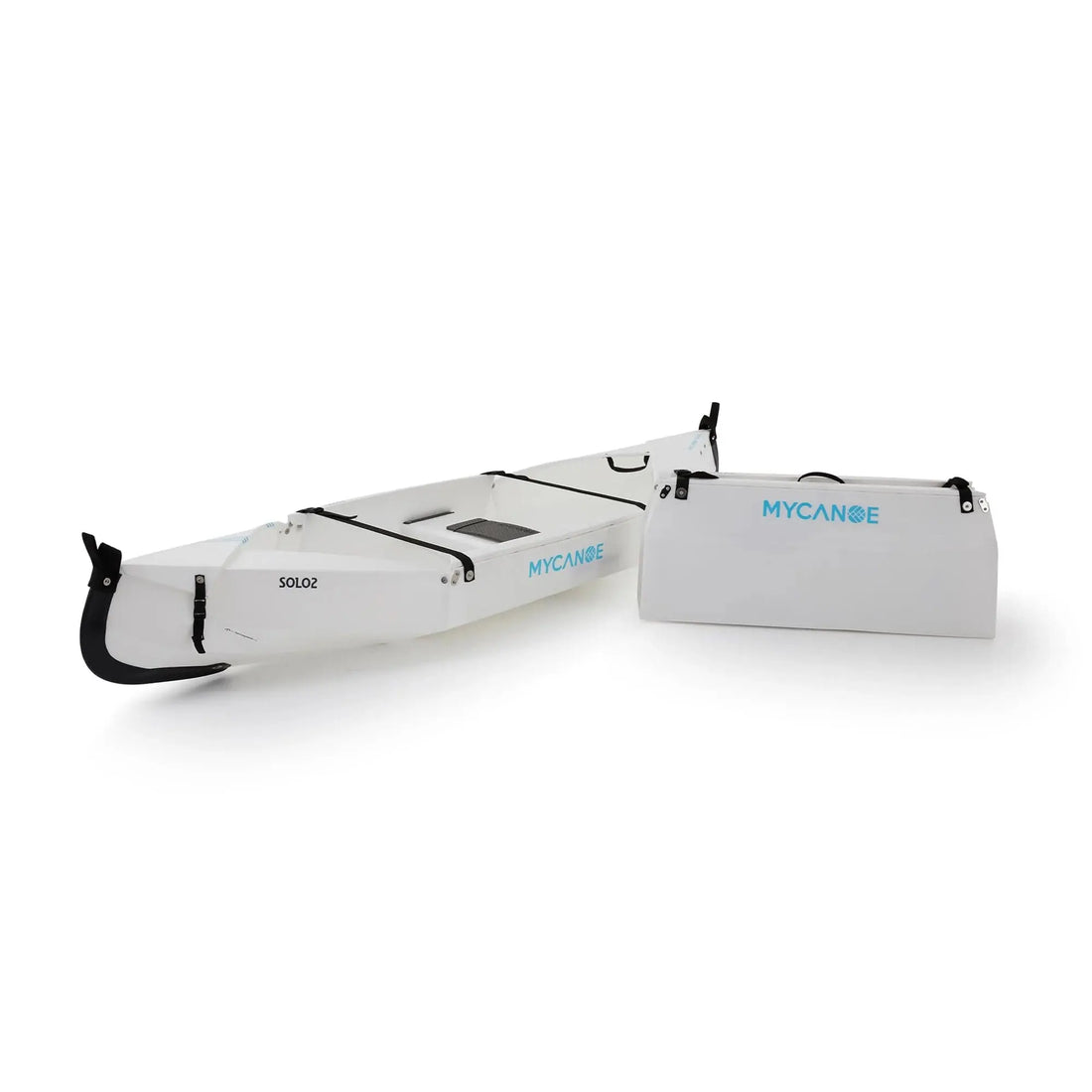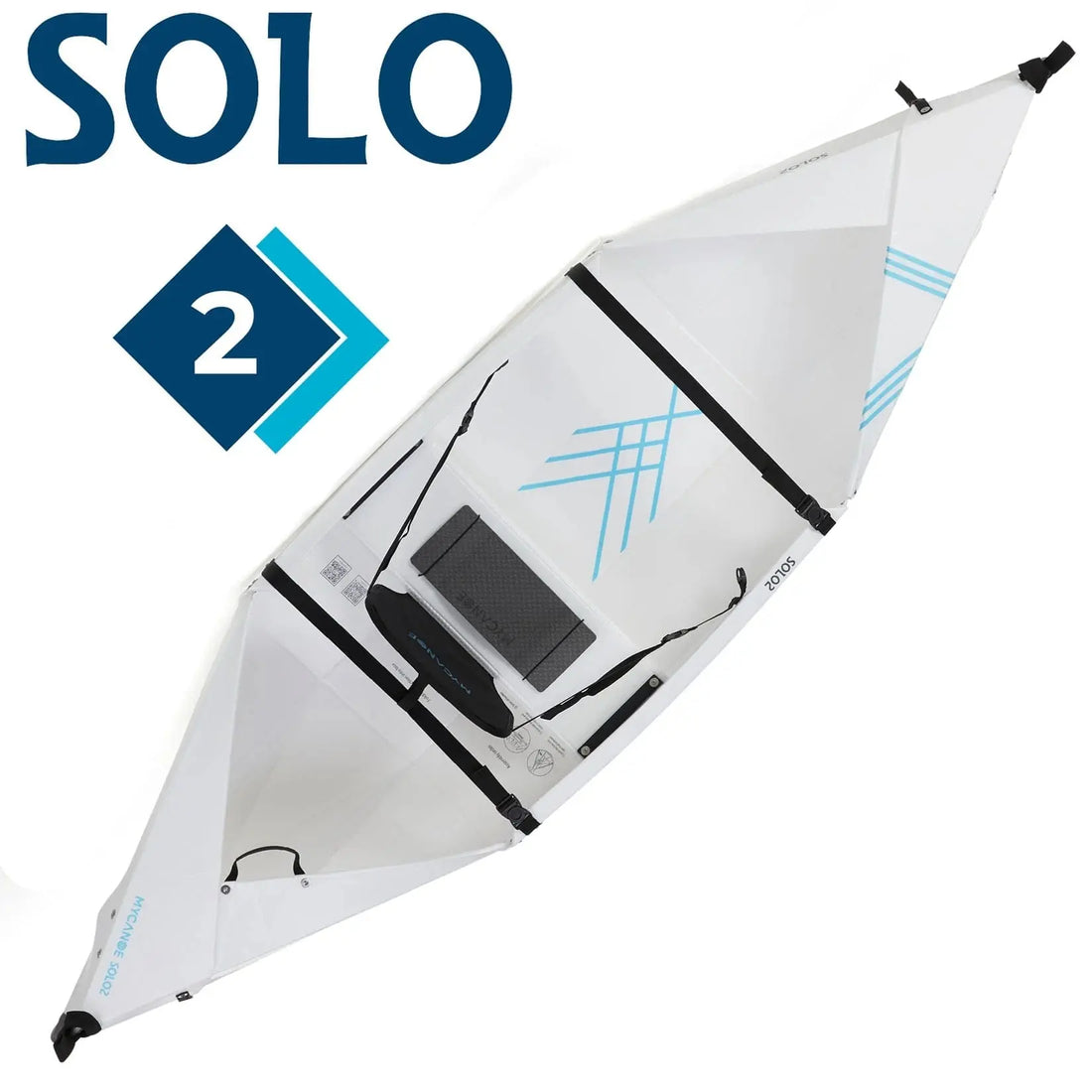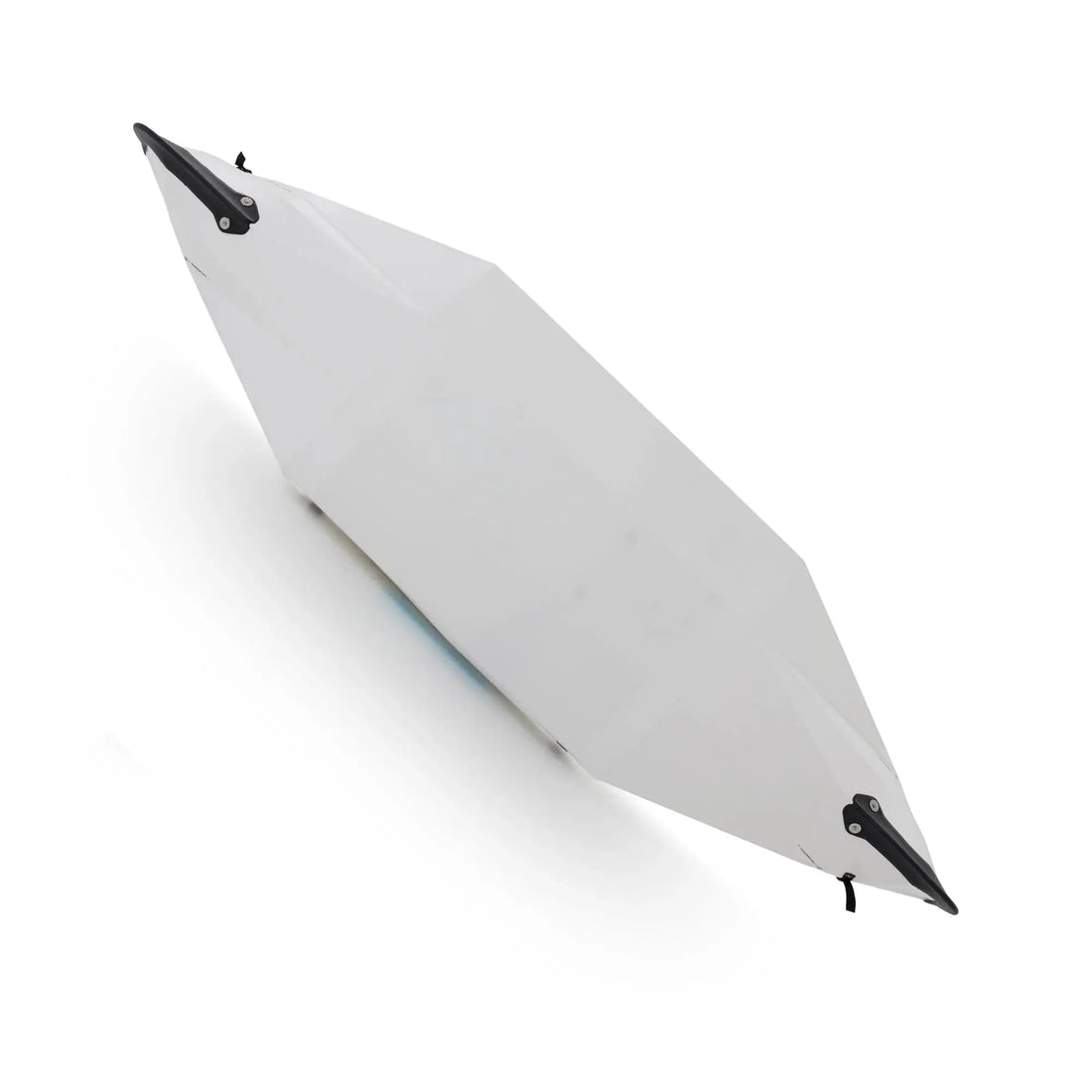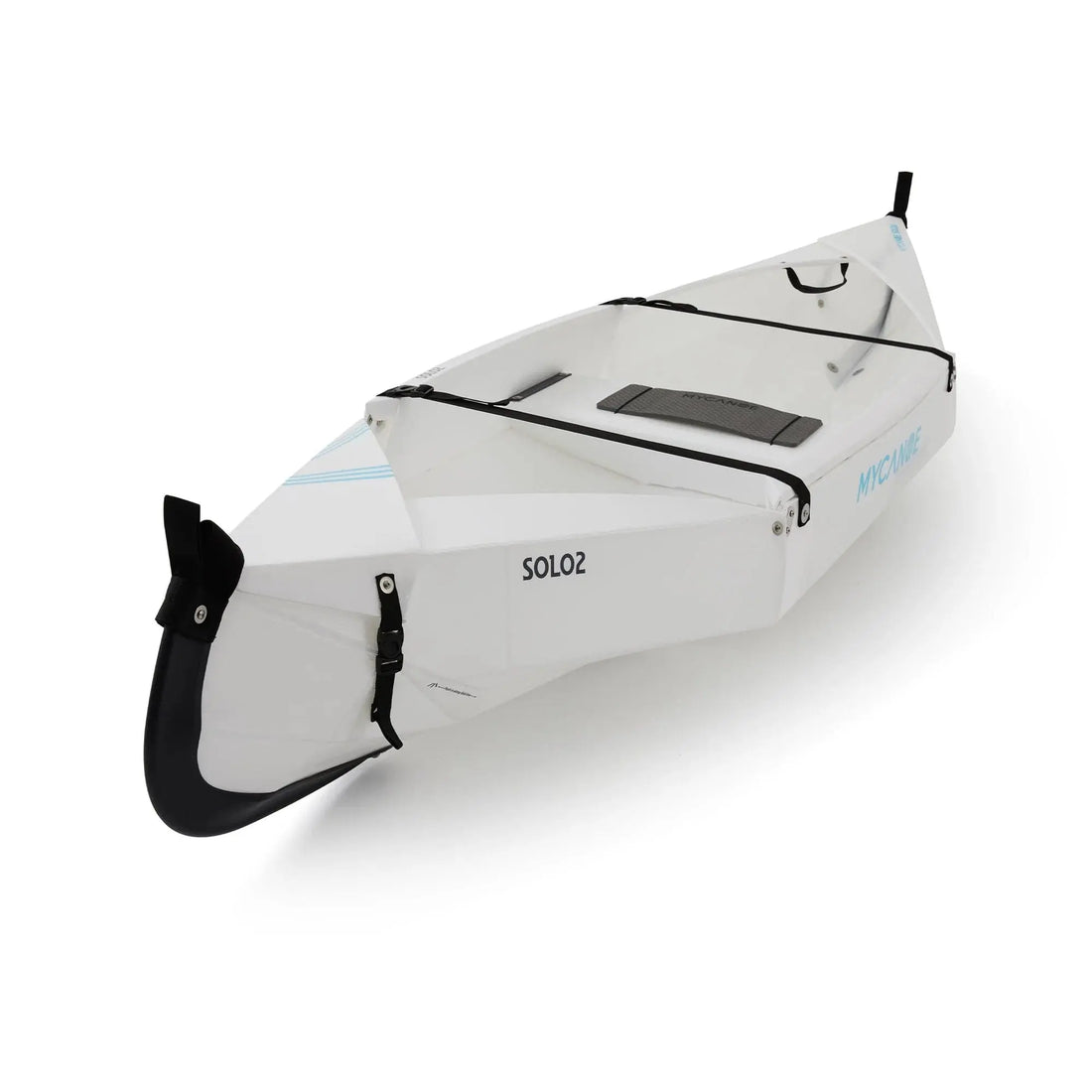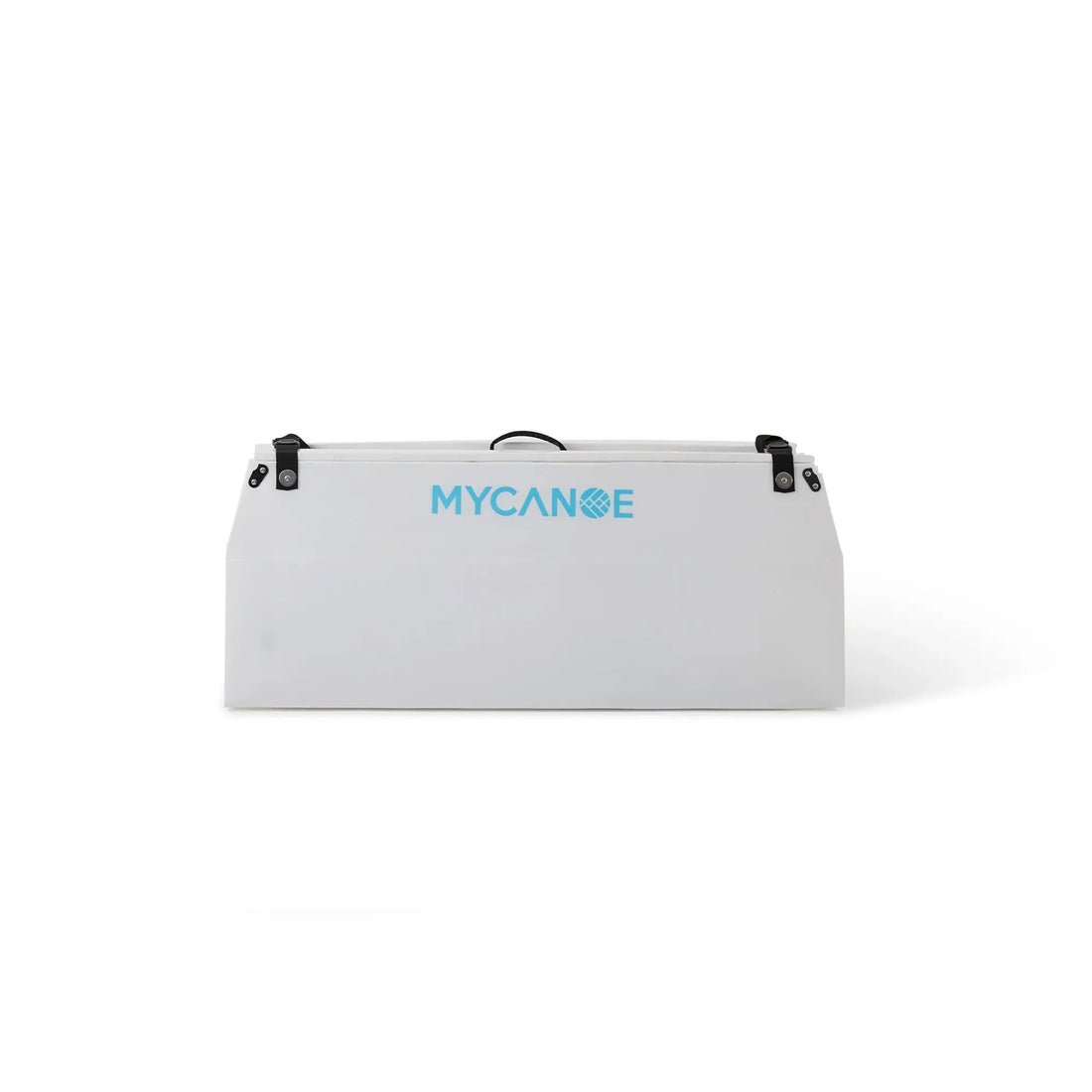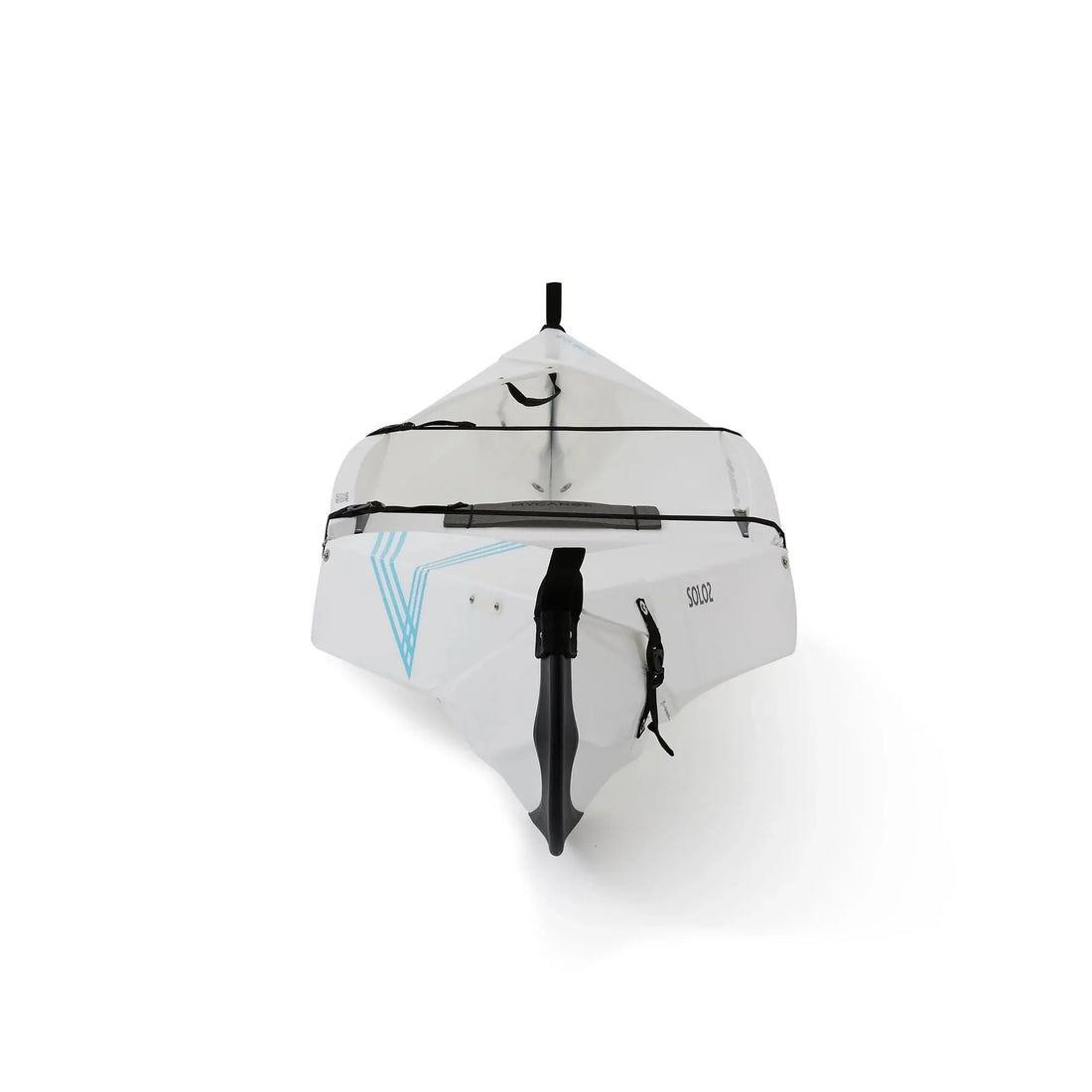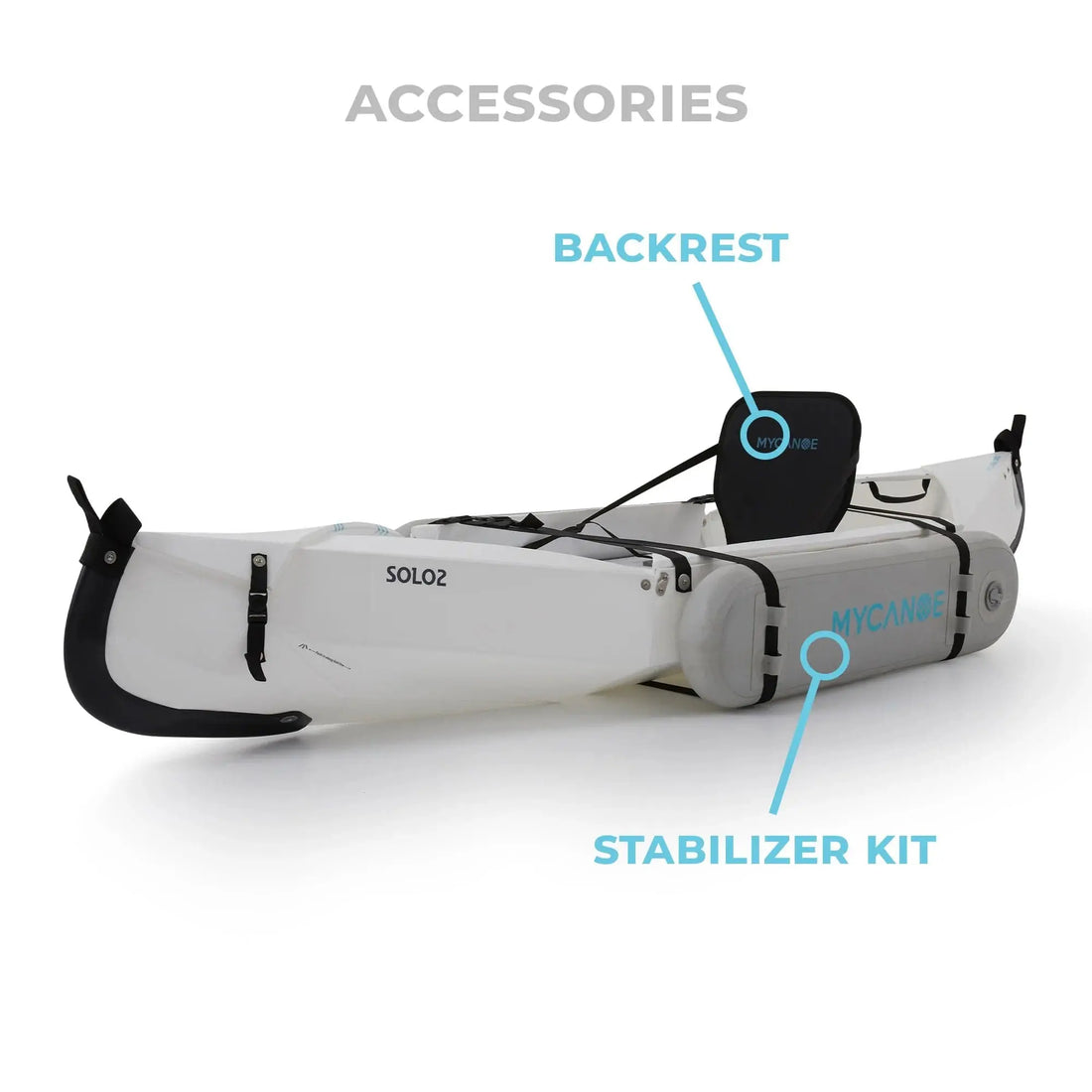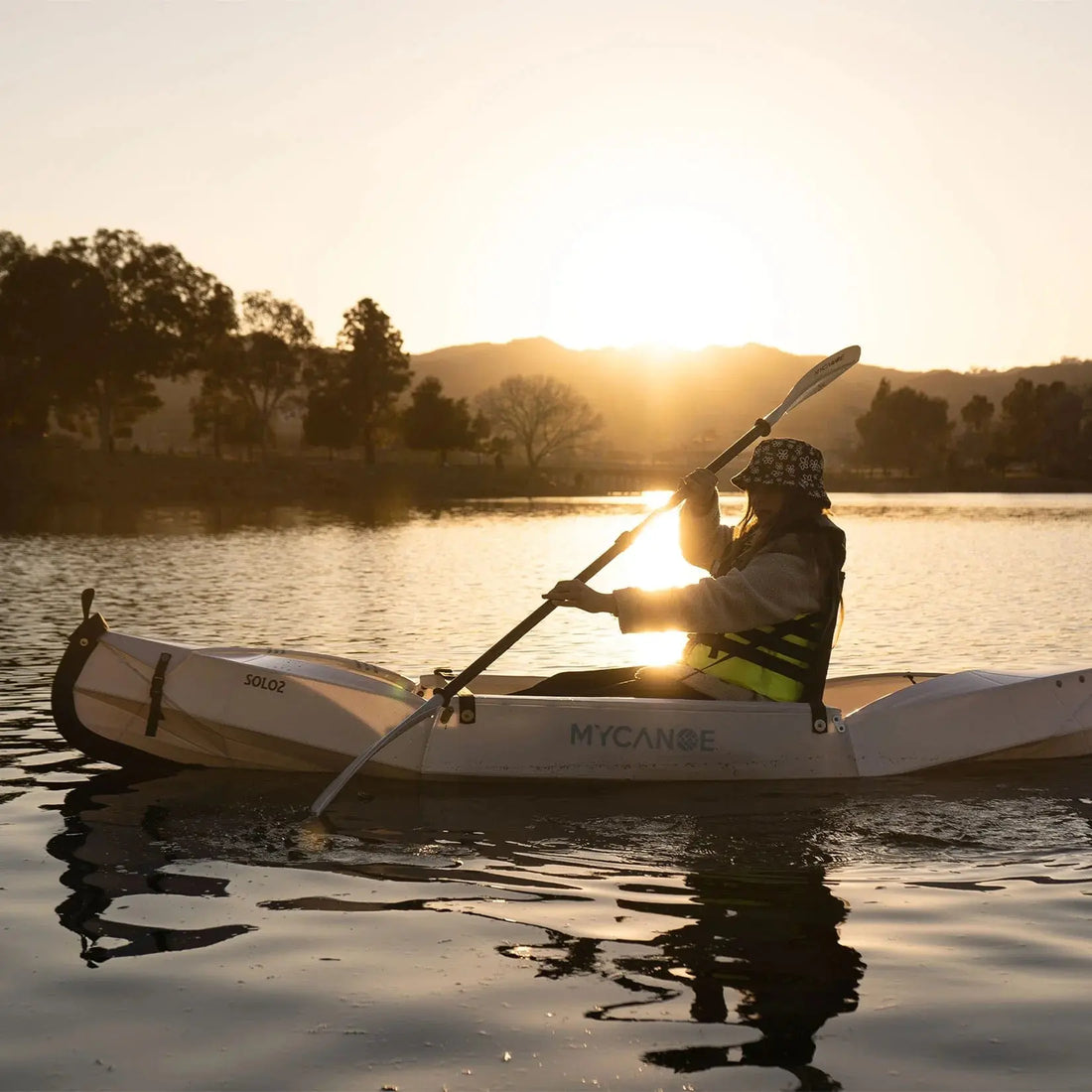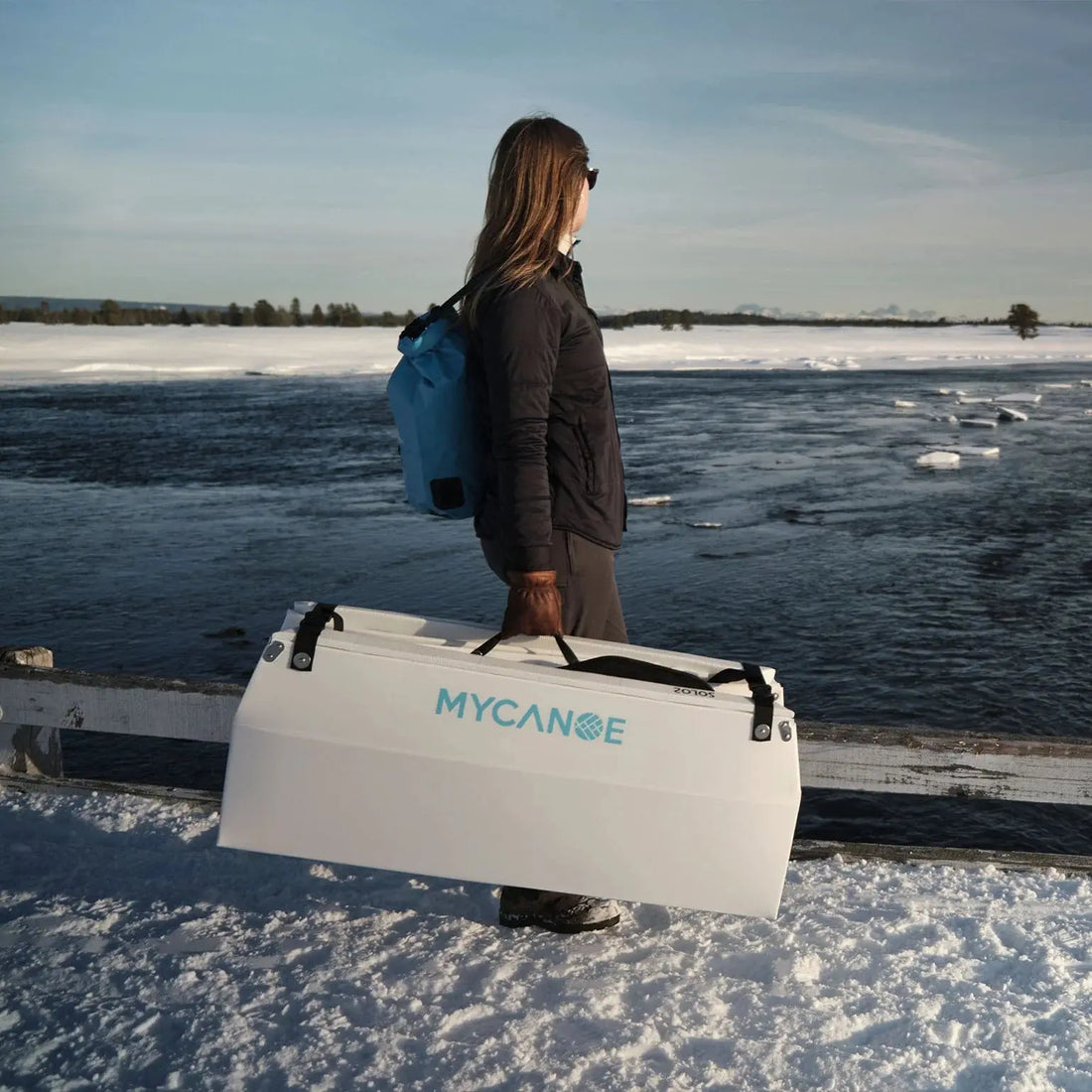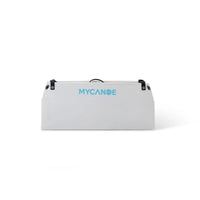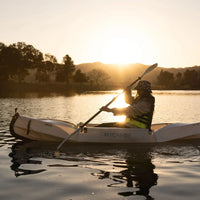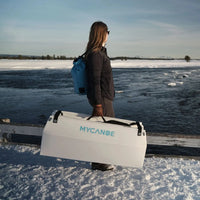 MyCanoe Solo 2: Origami Folding Canoe Boat
Introducing our most efficient origami folding boat yet - MyCanoe Solo 2 weighs only 19 lbs (8.5 kg) and holds up to 300 lbs (136 kg). Assembling in 1-2 minutes, our origami canoes fit in your closet or the back of most small sedans.
Design
MyCanoe Solo 2 is designed for open water, built with double-layered marine-rated structures and materials. Our patented origami design and single-seam construction make assembly easy. Enough storage space for coolers and camping gears, with a maximum loading capacity of 300 lbs (136 kg).
Safety
TUV safety certified, MyCanoe Solo 2 is tested and approved to hold up to 300 lbs (136 kg).
Accessories
One canoe seat is included.  Paddles are not included.
Backrest

Make yourself comfortable with this optional backrest
Footrest
Footrest helps reduce back strain and allows one to change positions by shifting weight
Stabilizer Kit
MyCanoe Stabilizers are best for rough water or while canoe fishing: 
Assembled: 9 ft. 5 in x 31 in (290 cm x 78 cm)
Folded: 43 x 11 x 18 in. (108 x 28 x 46 cm)
Weight: 19 lbs (8.5 kg)
Cockpit: 75 x 27 in. (190 x 69 cm)
Capacity: 300 lbs (136 kg) or 1 person
Setup Time: 1-2 minutes
Ottawa Valley Air Paddle stands behind all it's products and offers a an industry leading 45-day money back guarantee. We want you to love your paddling equipment and if it's not right for you, we will find a way to make it right. If you would like to return a product, please reference our refund policy here.
Got my 'MyCanoe' and it actually paddles!
I wasn't even sure an actual canoe would show up...but the box came in a few days, and there really was an origami folding canoe in it. Really appreciated how quick and easy it was to order and get delivered. The canoe is a bit of a wrestle to unfold (manufacturer info says it will get easier)...in the dining room since our pond has dried up after so much drought. Finally had a chance to get it in the water yesterday, and was really pleasantly surprised at how solid it feels in the water, and how well it tracked paddling with a kayak paddle. Wouldn't recommend the regular paddle as the seat is centered, and it would be a lot of j-stroke to go well. Can't wait for a bit more of a trial. The family declared in not "heirloom quality", but I find it shockingly good for a folded, corrugated plastic sheet. It's incredibly light 19.5lb weight, and the suitcase-sized package gives me the promise of actually paddling much more often than I can dream of with my 70lb plastic canoe. It makes me laugh, and I can't wait to get my nose into the next floating bog mat that I will get to explore.