Level Six Kayak Foam Block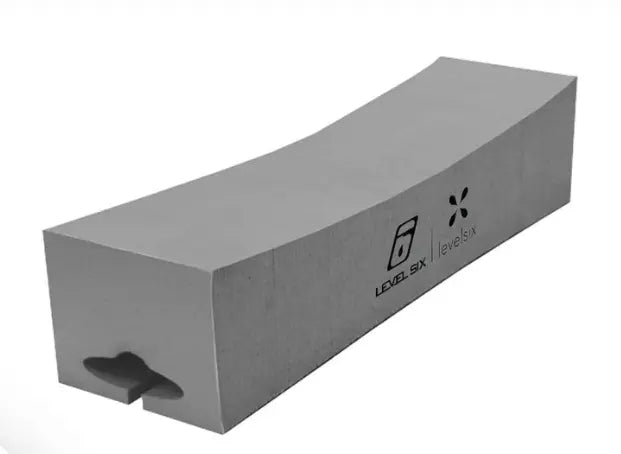 Level Six Kayak Foam Block
Introducing the Level Six Kayak Foam Block, the perfect companion for your kayaking adventures. This high-quality foam block is specifically designed to provide reliable support and secure transportation for your kayak, ensuring a hassle-free and safe journey to your favorite paddling destinations.
Constructed with durability and versatility in mind, the Level Six Kayak Foam Block offers exceptional strength and stability. Its dense foam material is carefully selected to withstand the rigors of transportation, including rough roads and varying weather conditions. This ensures that your kayak remains securely in place throughout the entire journey, minimizing the risk of damage or shifting.
Installing the Level Six Kayak Foam Block is a breeze. Simply place the foam blocks on your vehicle's roof rack or directly on the vehicle's roof, positioning them according to the recommended placement guidelines. The non-slip surface of the foam block ensures a secure grip, keeping your kayak firmly in place. It also helps protect your vehicle's surface from scratches and dings.
Designed with the utmost convenience in mind, the Level Six Kayak Foam Block is lightweight and compact, making it easy to store and carry when not in use. Its portable nature allows you to take it with you on any adventure, ensuring you're always prepared for impromptu kayaking trips.
Whether you're heading to a nearby lake, embarking on a coastal expedition, or planning a whitewater adventure, the Level Six Kayak Foam Block is the reliable solution to transport your kayak with ease and peace of mind. Trust in its superior design, durability, and stability to keep your kayak secure and ready for your next paddling escapade.
Gear up with the Level Six Kayak Foam Block and experience worry-free transportation, allowing you to focus on the joy of kayaking and exploring the great outdoors.
Size: (l) 51 cm x (w) 10 cm x (h) 9.5 cm
Ottawa Valley Air Paddle stands behind all it's products and offers a an industry leading 45-day money back guarantee. We want you to love your paddling equipment and if it's not right for you, we will find a way to make it right. If you would like to return a product, please reference our refund policy here.