Kayak Fishing Life Jacket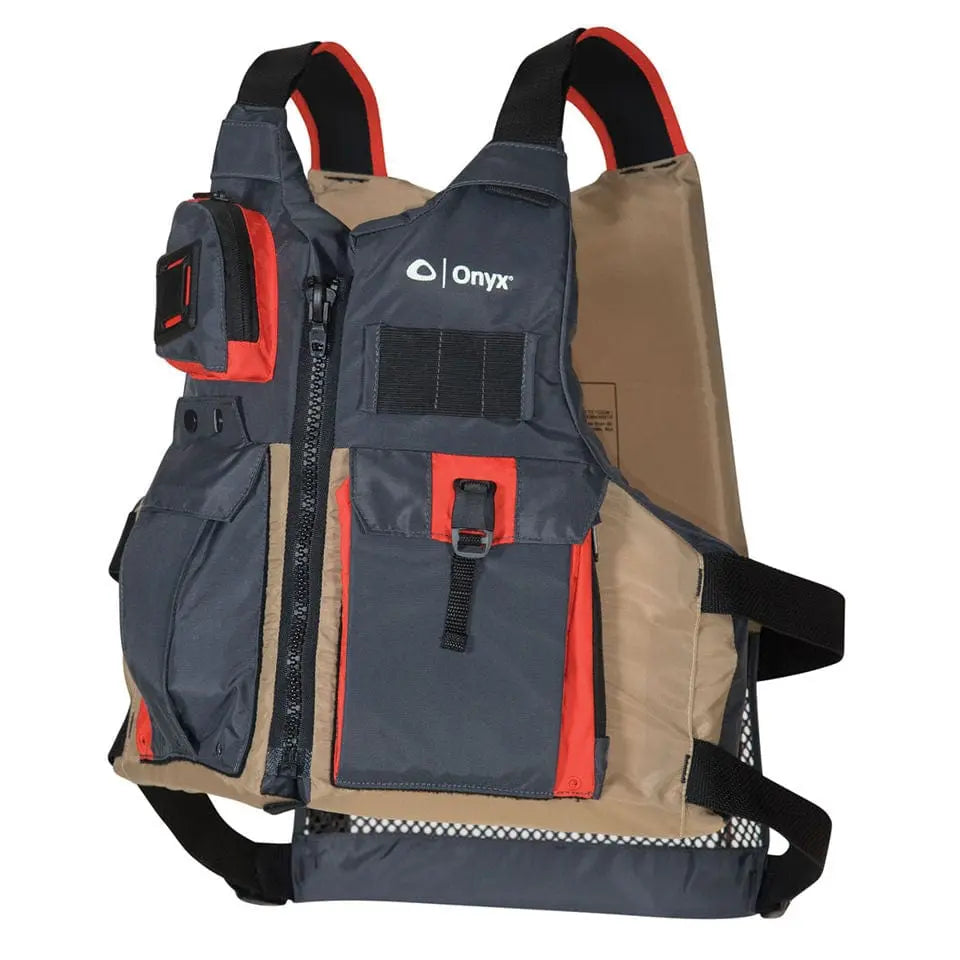 Kayak Fishing Life Jacket
The Kayak Fishing vest is designed with 4 different pocket designs and functions to hold your essential gear and keep you fishing longer. The one-button push drop-down tray pocket with an elastic strap holds a small tackle box.
Low profile, paddle specific foam design
Six adjustment straps to cinch vest up for a snug fit
High foam back accommodates high back seats
Breathable mesh lower back
Comfortable neoprene shoulder pads
Pockets designed for your essential gear:
Largemouth cargo pocket securely holds a VHF radio or long nose plier
One button push drop down tray pocket with 2" elastic strap to secure small tackle box
Zippered fleece-lined pockets
Zippered chest pocket
Lash tab for small accessories
U.S. Coast Guard approved and Transport Canada approved
Ottawa Valley Air Paddle stands behind all it's products and offers a an industry leading 45-day money back guarantee. We want you to love your paddling equipment and if it's not right for you, we will find a way to make it right. If you would like to return a product, please reference our refund policy here.
It's ok but.....
I've used this fishing life vest for a full summer of kayak fishing so I've had a chance to find my likes and dislikes for it.
Dislikes: The zipper is awkward to get started. Buckles and straps would be better than a zipper. The front flip down pocket is fairly useless because when you open it the contents fall out. This vest is very warm to wear.
Likes: It is a nice looking life vest. (but I doubt I would buy another one in the future)
For those concerned about flotation with this life vest, this life vest puts you face down in the water unless you purposely keep yourself on your back by treading water. I'm 160 lbs and this jacket keeps my head above water easily when in an upright position in the water or on my back. I don't swim and I am confident this vest will save me unless I'm unconscious in the water. Whatever flotation device you buy, you may want to try it out in a pool to see how it positions you in the water if that is a concern for you. (Surprisingly, not many life vests actually put you on your back in the water)