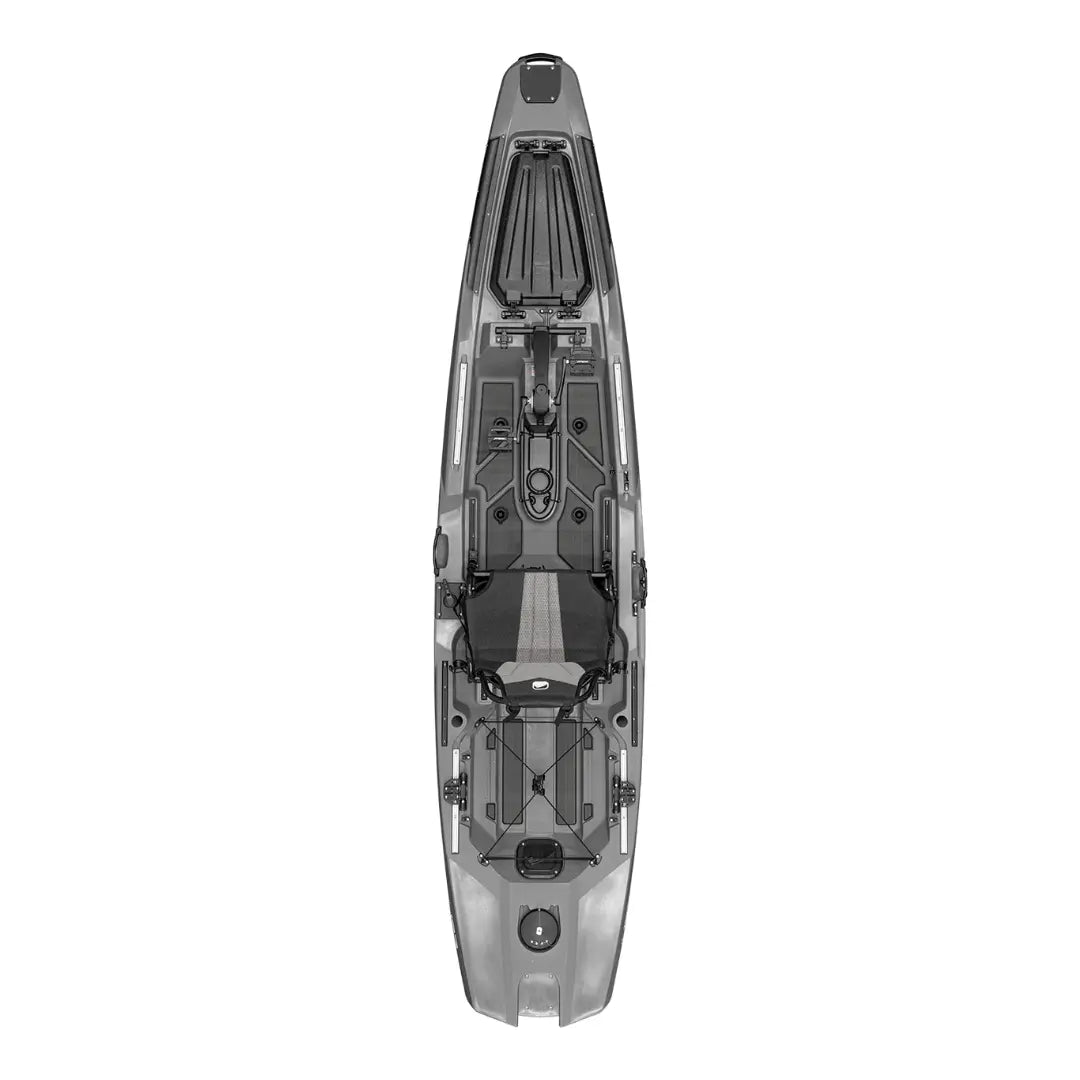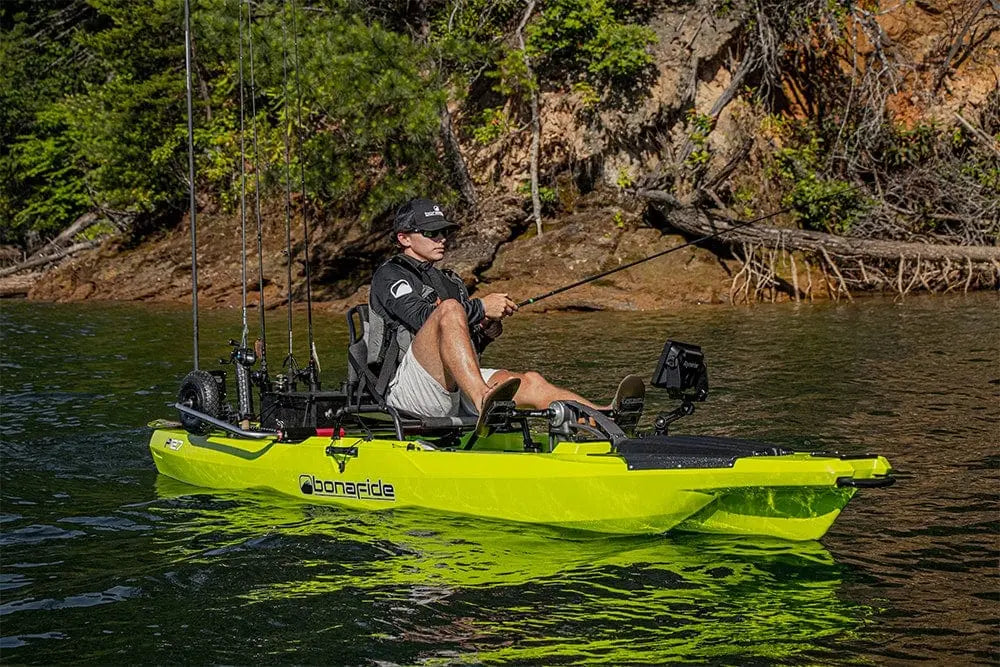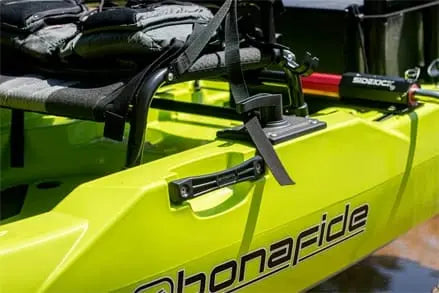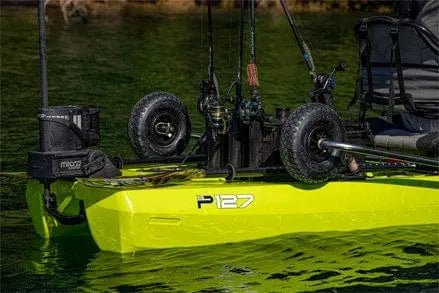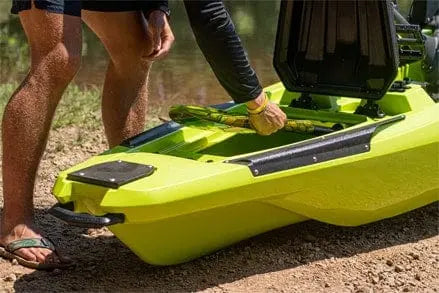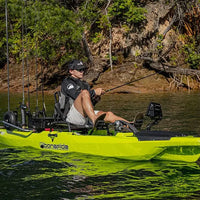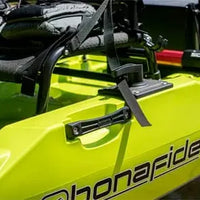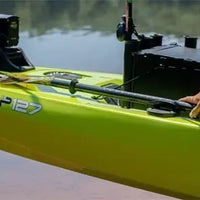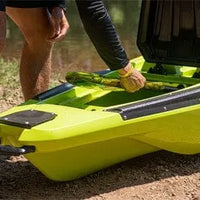 Experience the ultimate in fishing with the Bonafide P127 Pedal Drive Kayak, a true triple threat offering options to Pedal, Power, or Paddle. Avid anglers will appreciate the Propel Pedal Drive system, allowing for hands-free navigation and more focus on fishing. This kayak is available in four striking color options: Venom, Top Gun Grey, Camo, and Steel, ensuring you look great on the water.
The Bonafide P127 is not your average fishing kayak. Its dimensions of 12' 7" in length, 34" in width, and 15.5" in depth, combined with a fitted hull weight of 120 lbs, make it a robust and reliable choice. With a generous capacity of 475 lbs, this kayak can comfortably accommodate a paddler and gear without compromising performance​.
Enhancing your fishing experience are features such as a bow hatch with Doubleheader™ hinges, drop-in bow storage bin, and Fat Grip™ bow handle. The integrated transducer protection and wire routing, along with the YakAttak® Aluminum GearTrac™, ensure your fishing equipment is safe and secure. For comfort, the kayak features a Hi Rise XL Width seat, and for control, there are QuickDraw™ rod stagers and hand steering. Other features like rod holders, Dual Rod Tip Covers, and scrupper plugs make the P127 a fully equipped fishing vessel ready to tackle any fishing adventure.
Whether you're a competitive angler or a weekend hobbyist, the Bonafide P127 Pedal Drive Kayak is your ticket to an unforgettable fishing experience. Upgrade your fishing game with the Bonafide P127 today!
Length: 12' 7"/383.5 cm
Width: 34"/86.36 cm
Depth: 15.5"/39.37 cm
Shot Weight: 100 lbs
Fitted Hull Weight: 120 lbs
Capacity: 475 lbs/215.456 kg
Ottawa Valley Air Paddle stands behind all it's products and offers a an industry leading 45-day money back guarantee. We want you to love your paddling equipment and if it's not right for you, we will find a way to make it right. If you would like to return a product, please reference our refund policy here.