Atoll Premium Carbon Fiber Paddle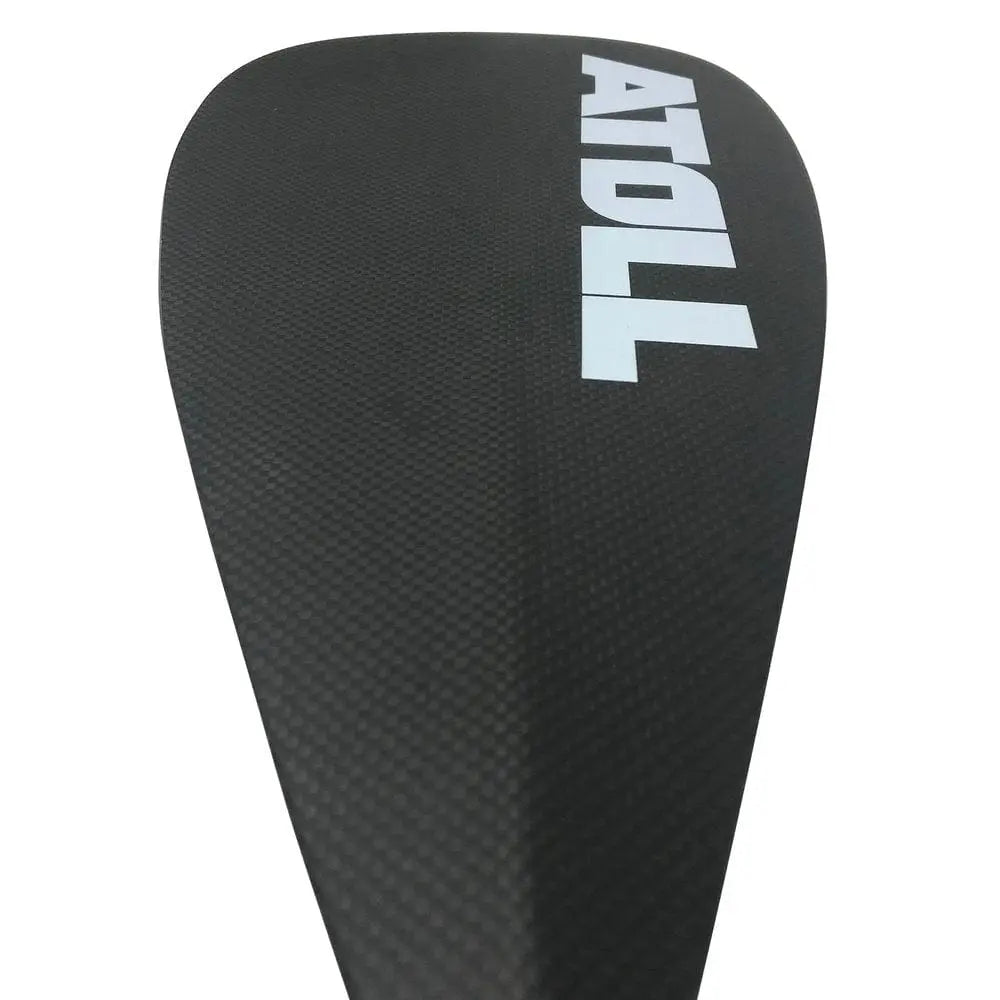 Atoll Premium Carbon Fiber Paddle
This 100% carbon fiber paddle is the strongest and lightest paddle Atoll has ever made. Unlike many one-piece carbon fiber SUP paddles, Atoll's paddle won't be too big and is adjustable to fit into any travel or storage space. This custom-designed paddle will be a perfect addition to your Atoll Boards inflatable stand-up paddleboard or will complement other brands as well. Lightweight and extra rigid paddles are ideal for SUP racing and SUP touring as you'll get that extra bite in the water without any unwanted flex in the paddle. The rigidity of the carbon fiber paddle allows for the rider to have a stronger stroke in the water without burning unwanted energy often associated with weaker less rigid paddles.
Weighing in at a mere 24 ounces, this is the perfect paddle for your next SUP adventure!
Ottawa Valley Air Paddle stands behind all it's products and offers a an industry leading 45-day money back guarantee. We want you to love your paddling equipment and if it's not right for you, we will find a way to make it right. If you would like to return a product, please reference our refund policy here.