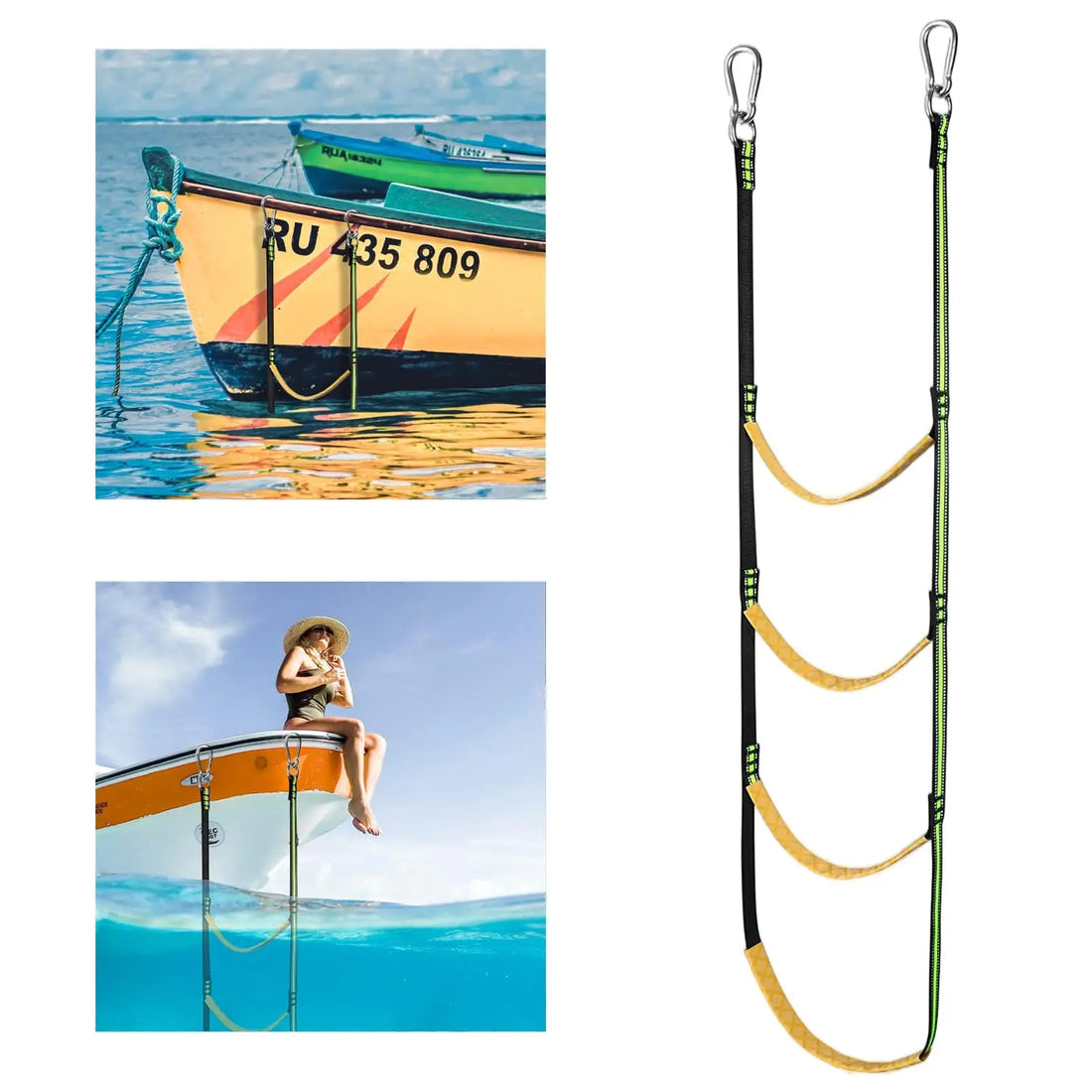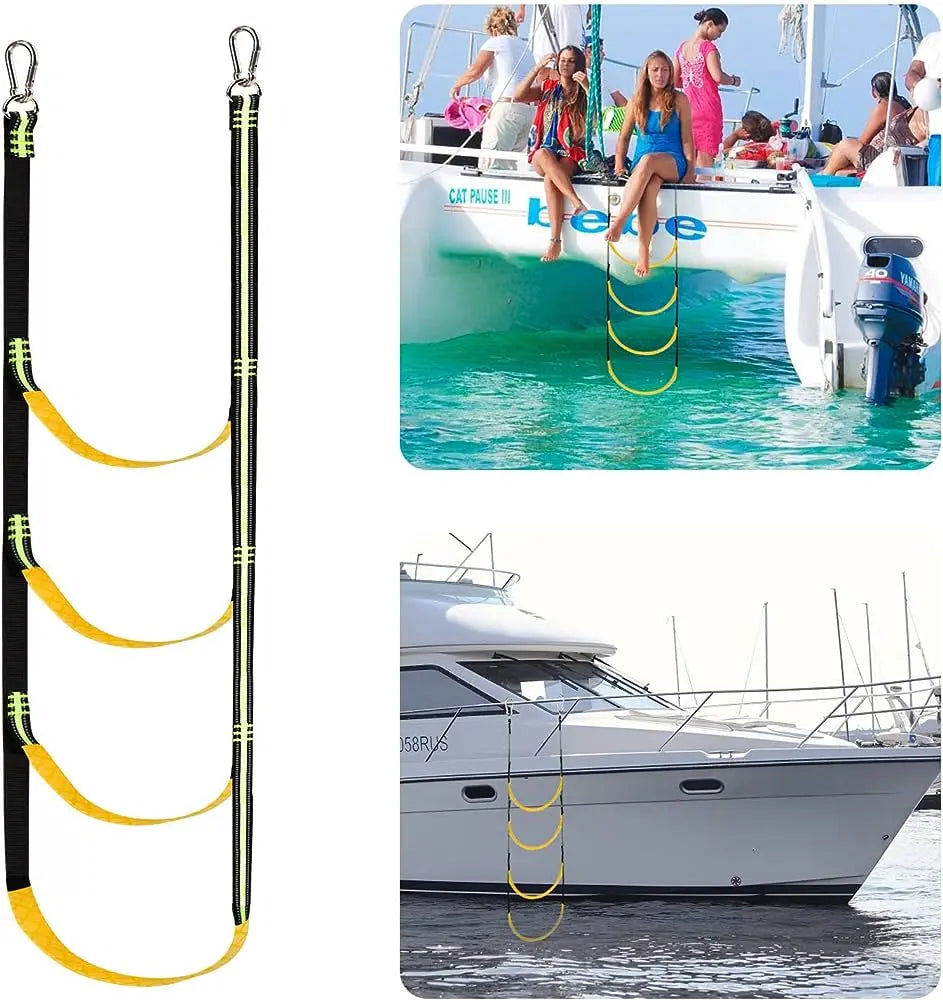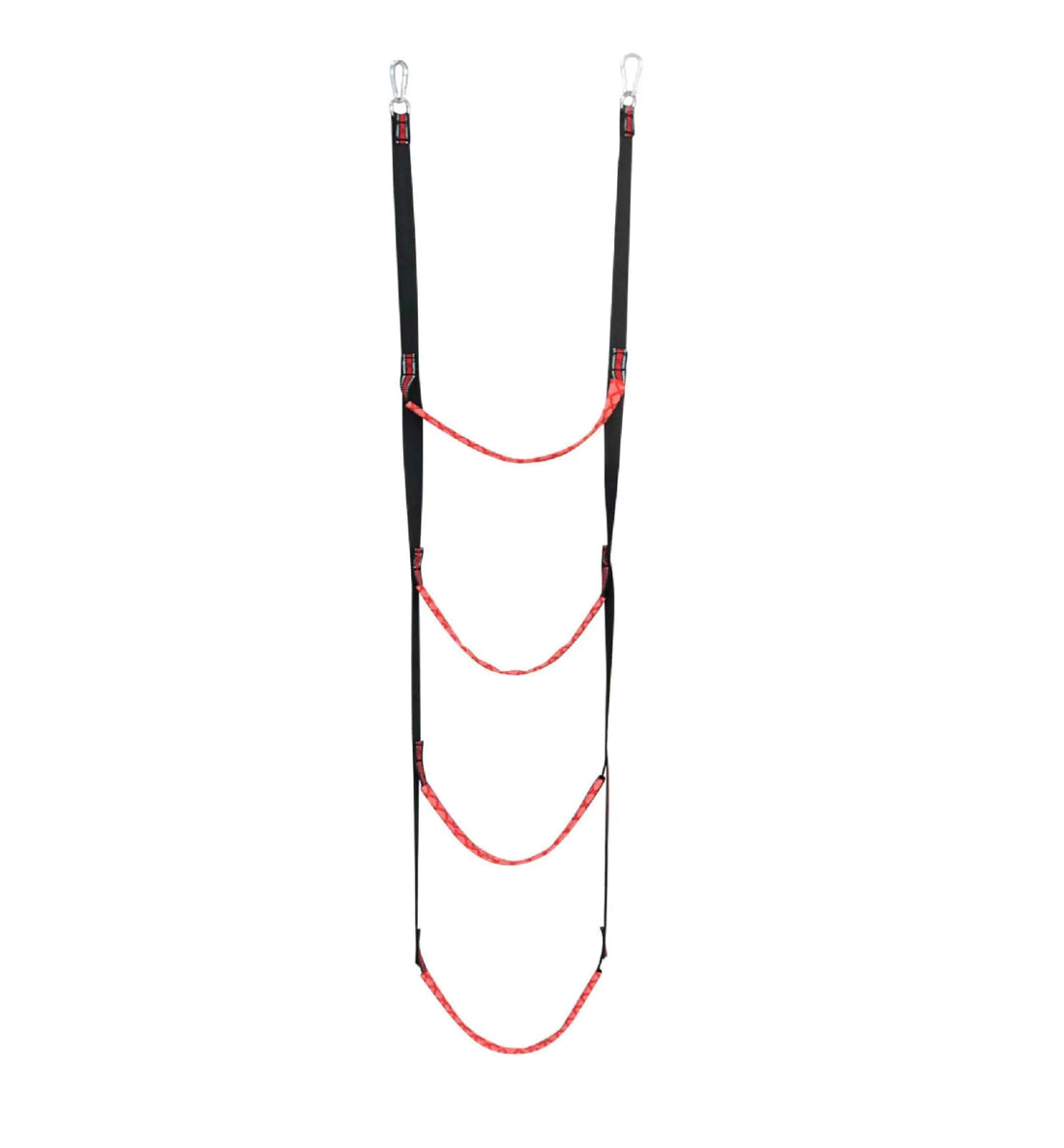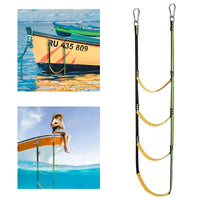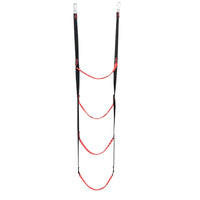 Introducing the Ultimate 4-Step Rope Ladder – Your Ticket to Fun on the Water!

 
Dive into adventure with our top-of-the-line boat rope ladder! Crafted with safety, convenience, and endless fun in mind, this ladder is your go-to accessory for all your water escapades. 
Non-Slip and Soft Material: This ladder is made from lightweight, long-lasting nylon material with UV protection. It's not just sturdy; it's also incredibly comfortable on your feet. Say goodbye to those slippery, treacherous climbs! This ladder is designed to keep you safe and secure, supporting a maximum weight of 400 lbs.

Easy Breezy Setup: No need for tools or complicated instructions! We've included two hooks, one with a screw thread for quick deployment. Just hook it up, and you're ready to climb into the water! The threaded hooks provide extra stability, ensuring you have a worry-free climb every time.

Portable Perfection: Whether you're on an inflatable SUP, kayak, motorboat, yacht, or canoe, our ladder is your trusty companion. It's strong, durable, and UV resistant, making it ideal for any watercraft. When not in use, simply fold and stash in your dry bag or backpack! 

Reflective Rope: Nighttime adventures are a breeze with our ladder's reflective rope. No need to fumble in the dark; it's easy to spot and ensures you can return to your boat safely, even when the stars are your only guide.

Safety First: When not in use, keep your ladder in a dry place to ensure its longevity and peace of mind.

Don't miss out on the fun – make every boat trip a swimming adventure with our 4-Step Rope Ladder! Get yours today and elevate your water experiences like never before!

4-Step Rope Ladder
2 Stainless Steel Spring Snap Hooks
Length: 50"
Width: 15"
Max Capacity: 400lbs
Ottawa Valley Air Paddle stands behind all it's products and offers a an industry leading 45-day money back guarantee. We want you to love your paddling equipment and if it's not right for you, we will find a way to make it right. If you would like to return a product, please reference our refund policy here.