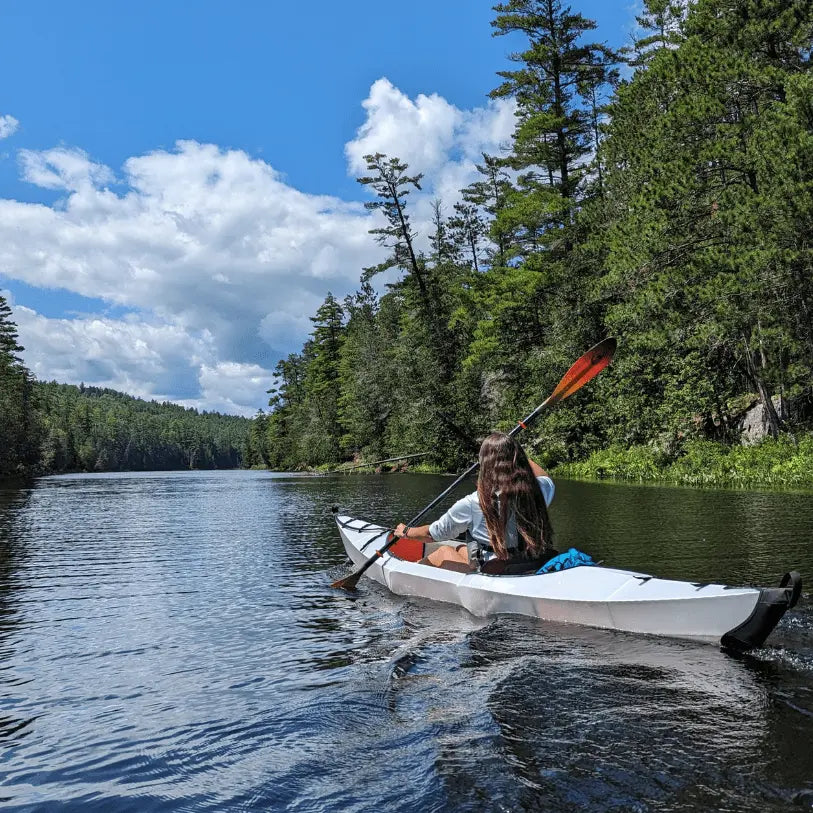 What you get - Must attend in person (value):
2 hour group lesson from a certified guide ($120)
2 hour equipment rental - everything you need ($30)
Reference booklet with key lessons and learnings ($25)
2.5L OVAP Dry Bag - included with your purchase ($20)
This 2-hour course is the perfect way to learn the basics of kayaking and get started on your new adventure. Our certified guides will teach you everything you need to know, from how to get in and out of your kayak to basic paddling strokes and safety procedures.
By the end of the course, you'll be able to:
Choose the right kayak for your needs
Properly fit and adjust your kayak
Paddle effectively in a variety of conditions
Stay safe on the water
We'll also cover some of the basics of kayaking etiquette, so you can enjoy your time on the water responsibly.
This course is perfect for anyone who is interested in learning to kayak, regardless of their experience level. Whether you're a complete beginner or you've paddled a few times before, our experienced guides will help you get the most out of your time on the water.
What to bring:
Comfortable clothing that you can move around in
Sunscreen
Hat
Water bottle
Snacks
**Minimum age is 12 years old. Students under the age of 18 must be accompanied by an adult**
Ottawa Valley Air Paddle stands behind all it's products and offers a an industry leading 45-day money back guarantee. We want you to love your paddling equipment and if it's not right for you, we will find a way to make it right. If you would like to return a product, please reference our refund policy here.
So much fun!
I never tried kayaking before but I was always an avid canoer I'm now converted! I'm looking at purchasing one for next summer.
Thank you for offering this opportunity to try the kayak and learn how to be safe on the water.
Intro to kayaking course
Awesome introduction course.
I learned a lot and I had so much fun!
No question went unanswered. Your honesty and passion to educate was refreshing and sincere. Thank you so much!!! Suzanne W