2023 10' Tucktec Folding Kayak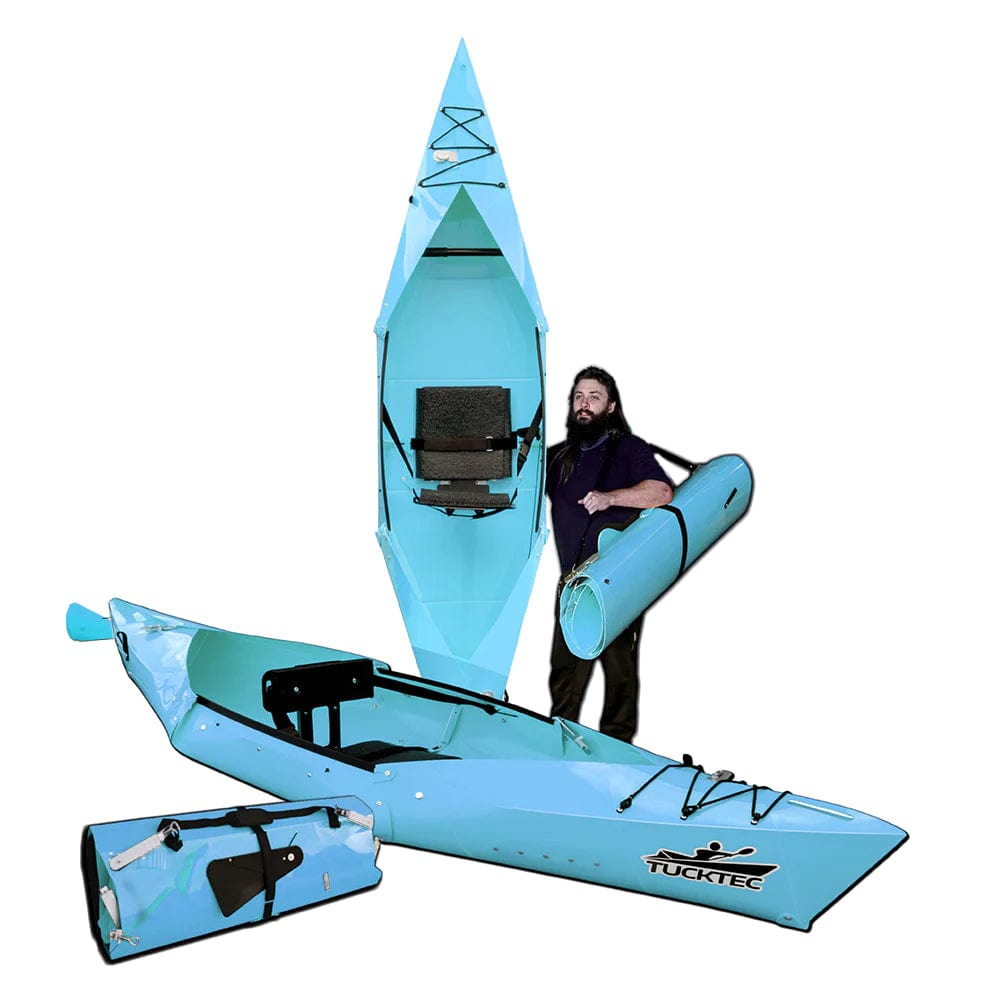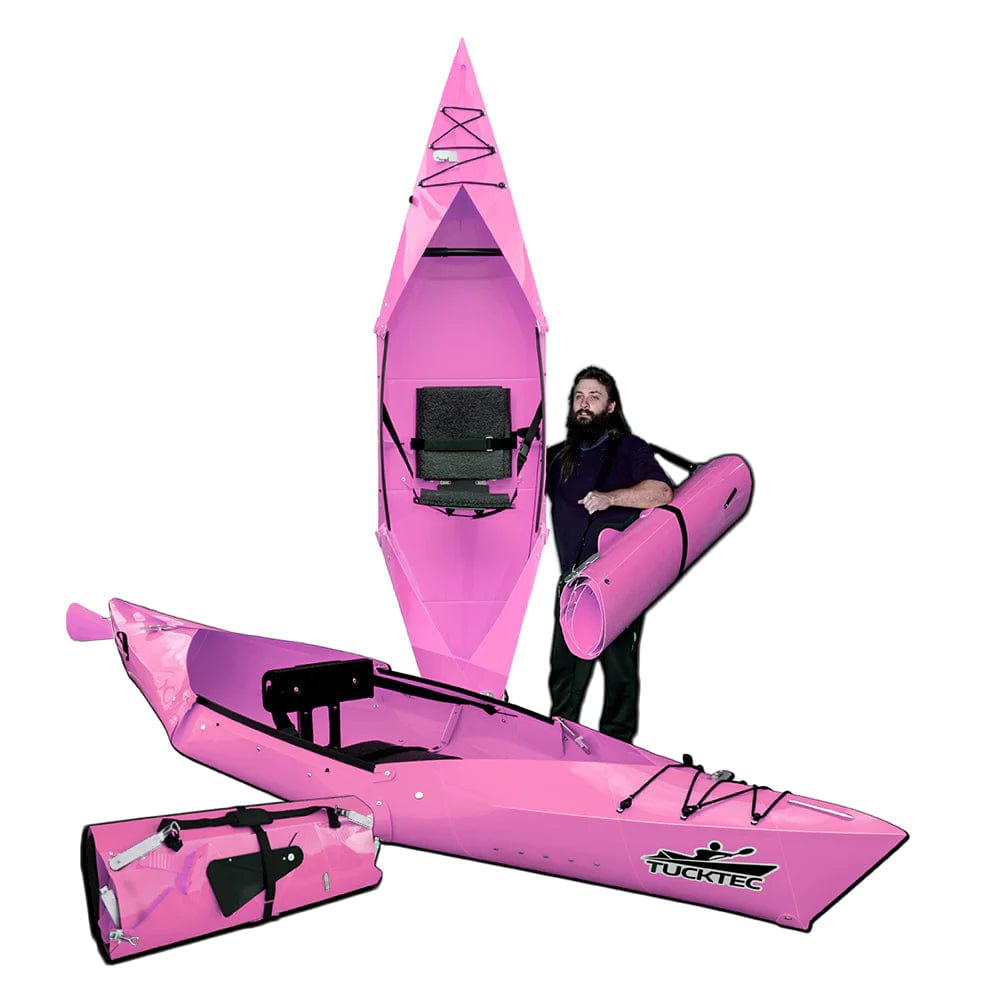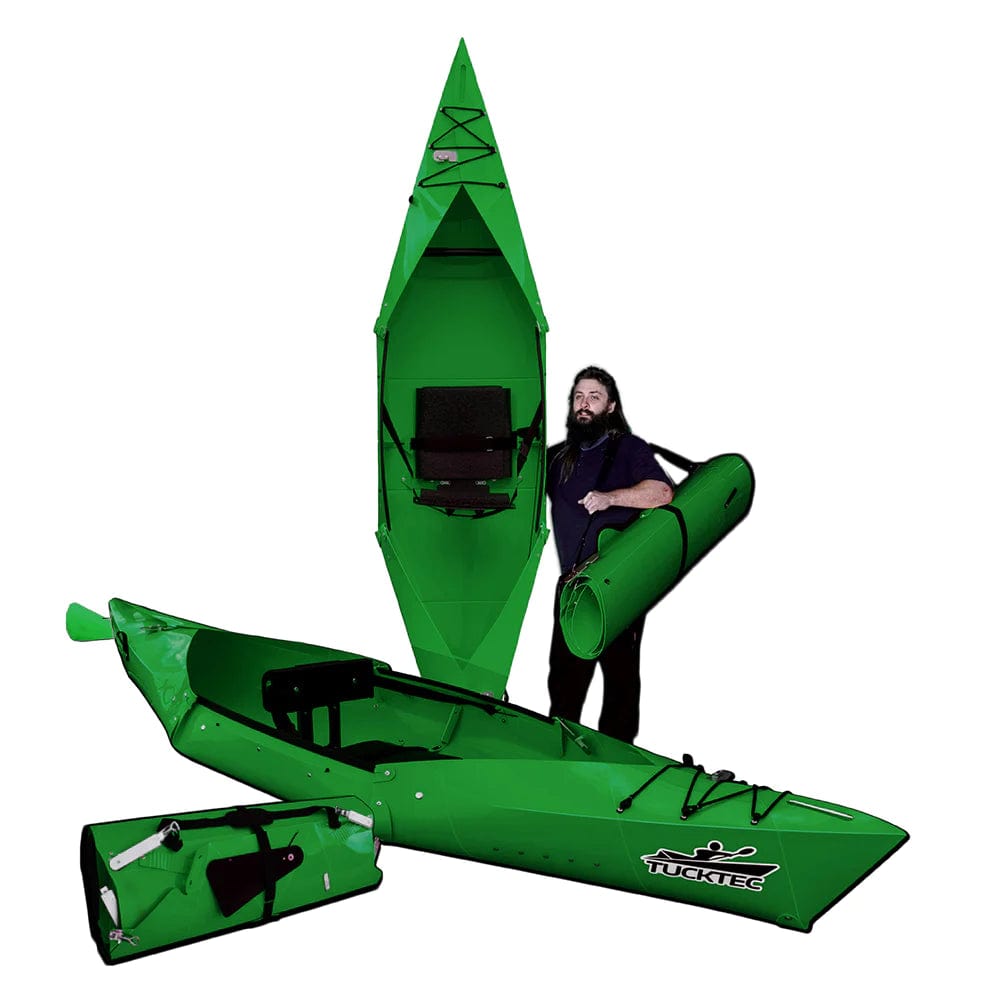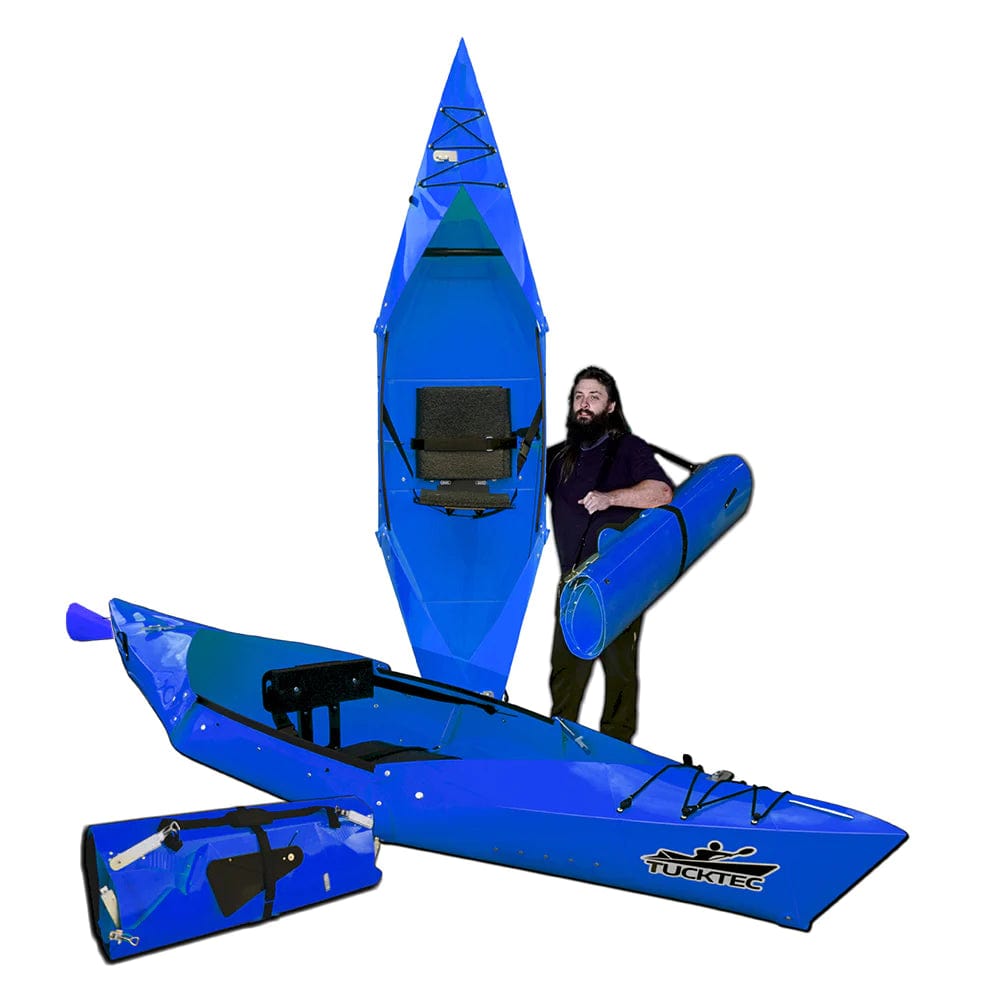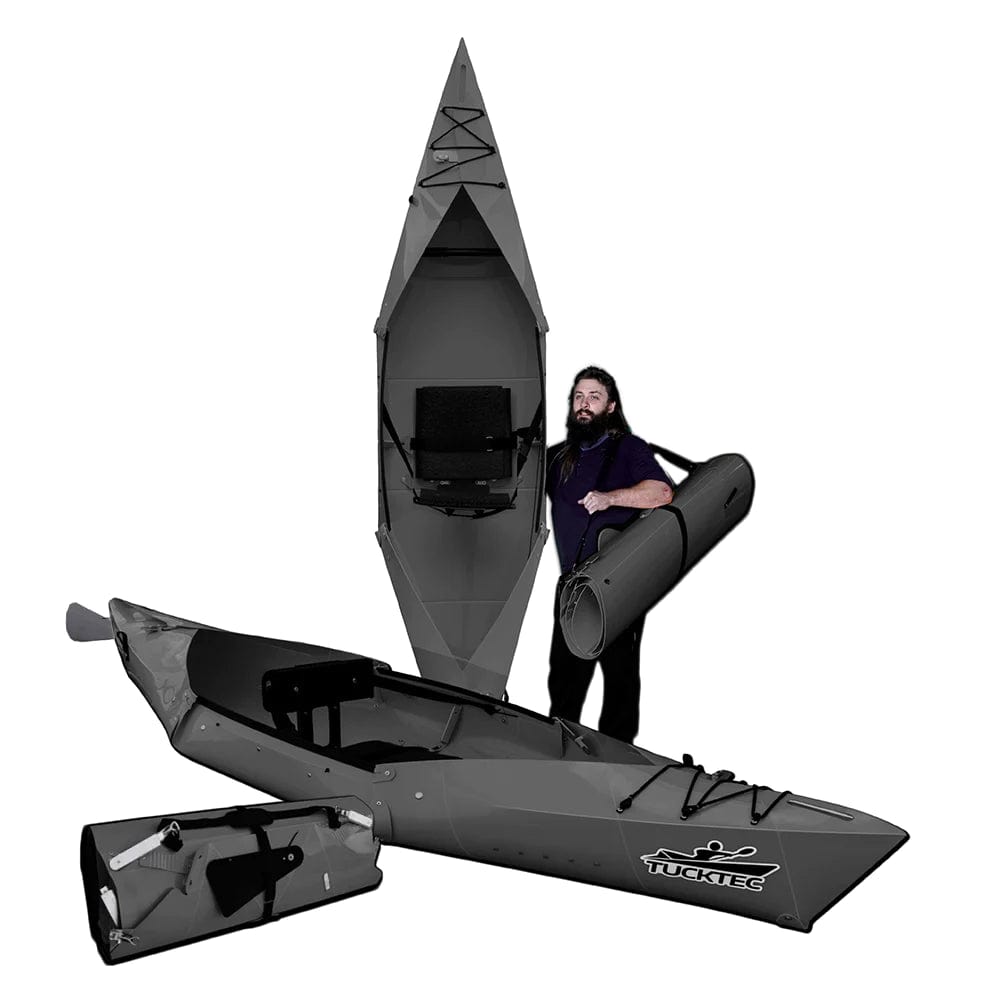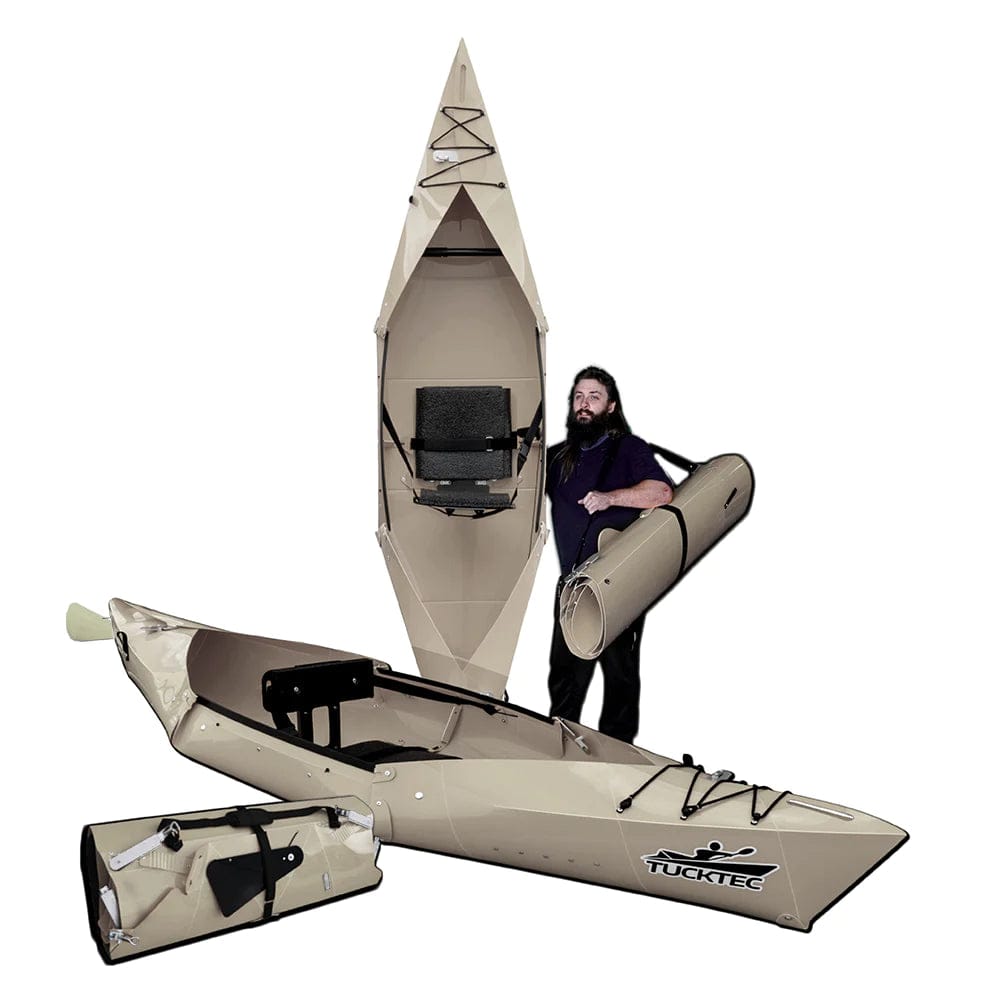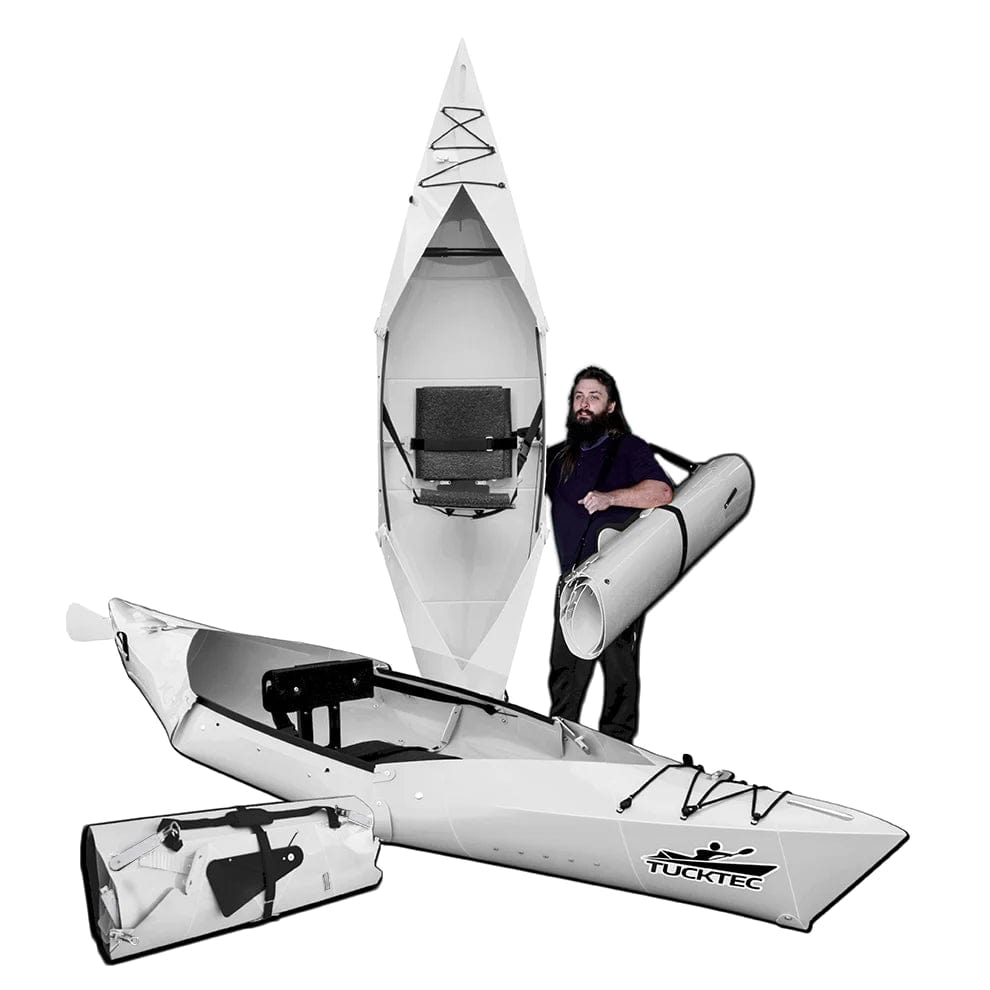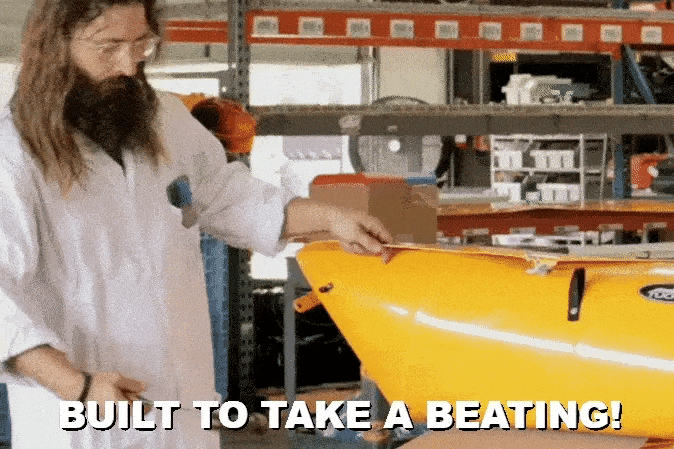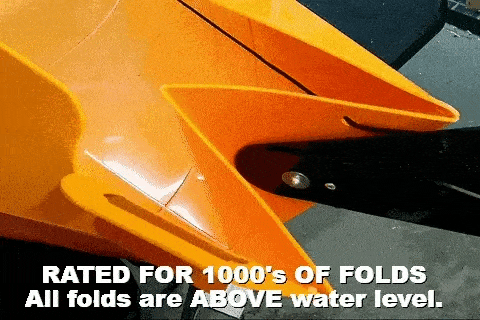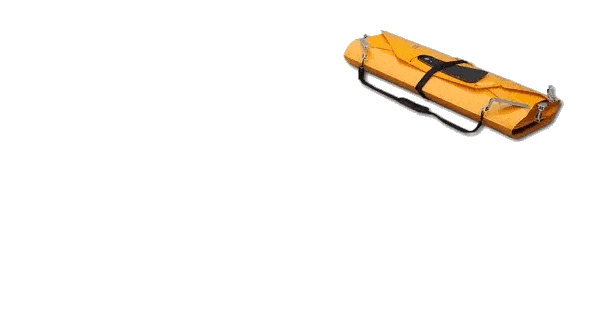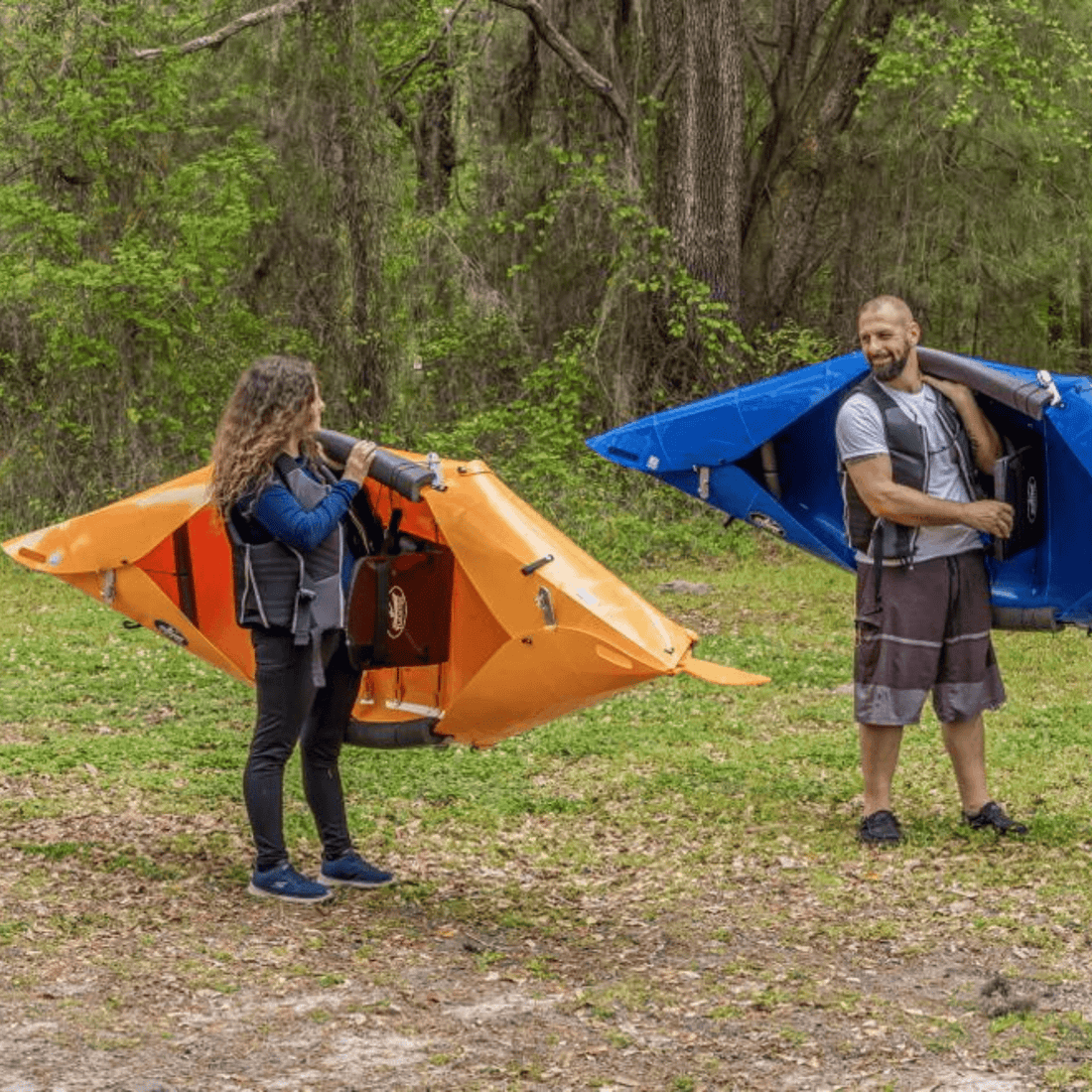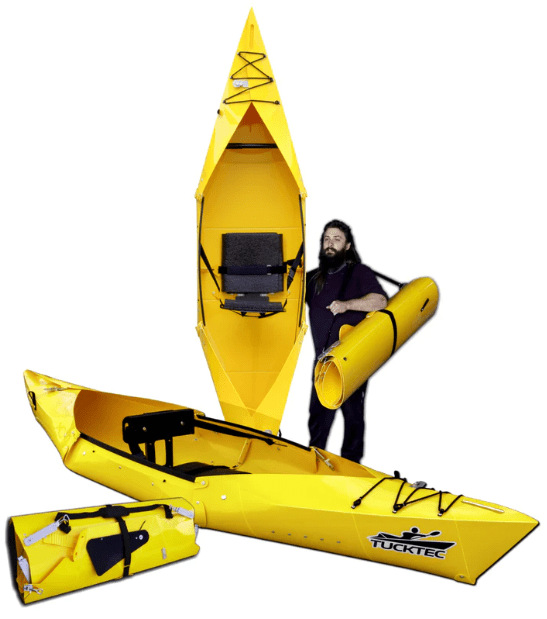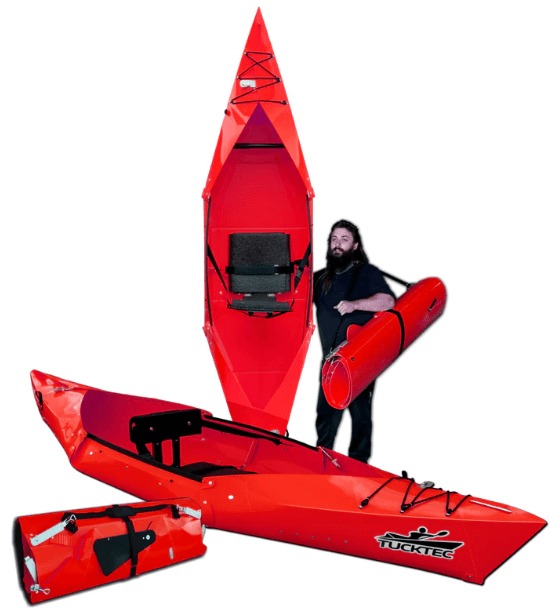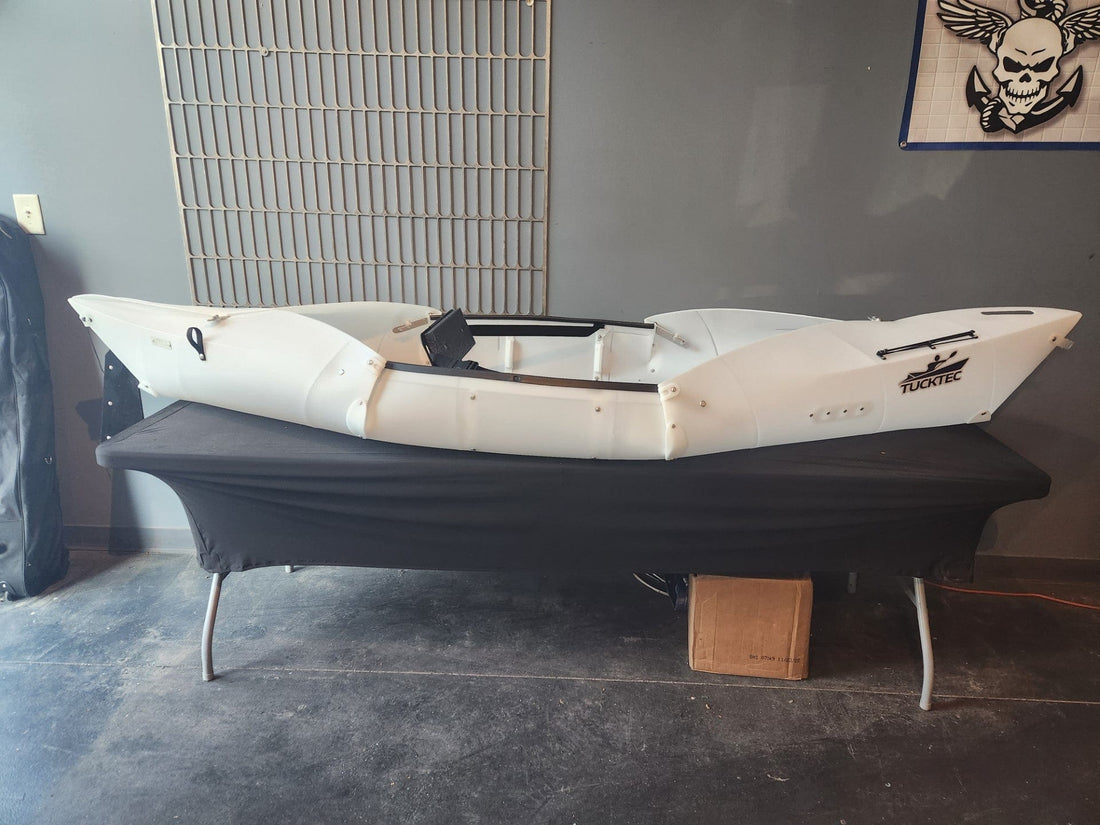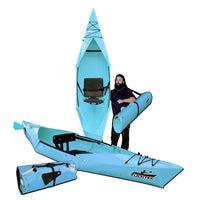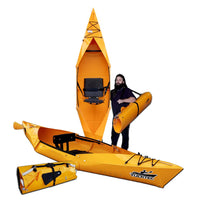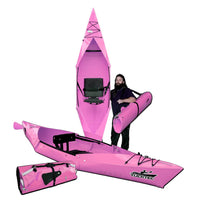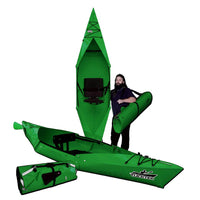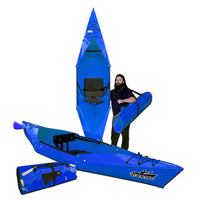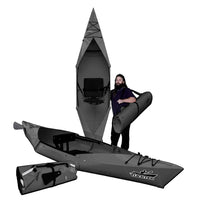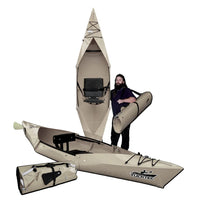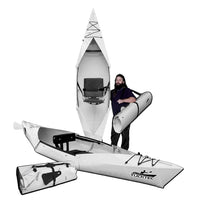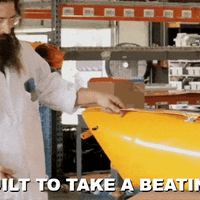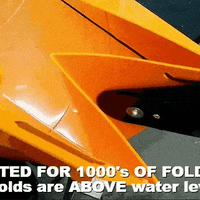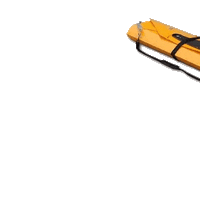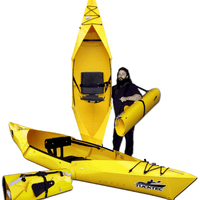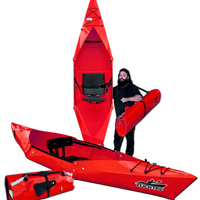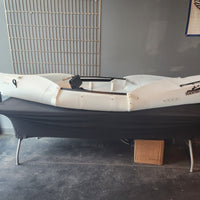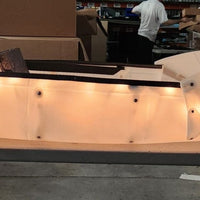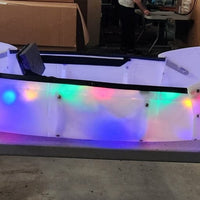 2023 10' Tucktec Folding Kayak




🍁Ships From Within Canada🍁
The Tucktec combines the affordability and portability of inflatables, with the durability and performance of a traditional hardshell kayak, giving you the ultimate affordable, portable, hardshell kayak.
The Solid Hard-Shell Tucktec Kayak folds up to be stored anywhere and setups in just a few minutes. No separate storage or roof racks are required.
And with 8 vibrant colours to choose from, you will be paddling in style with these flashy boats! 
Features and Benefits of the 2023 Tucktec Folding Kayak
The 2023 Tucktec Folding Kayak is the perfect tool for water exploration. It comes with a whole range of features that make it a great kayak for your next adventure! This kayak is made from high-quality materials that provide excellent durability and strength, while maintaining a lightweight and portable design. The unique folding ability of this kayak makes it easy to transport and store, so you can take it with you on all of your outdoor expeditions!
One of the key features of this kayak is its affordability. Despite its high-quality features, the Tucktec Kayak is one of the most affordable kayaks on the market, making it perfect for beginners and enthusiasts alike. Its foldable design also allows it to fit into tight spaces, storage areas, or even the trunk of your car!
The Tucktec Folding Kayak is not only affordable and portable, but it is also built to last. It is made from a durable polypropylene material that can withstand the wear and tear of any outdoor excursion. The durable construction of this kayak makes it the perfect choice for those who want to venture into the wild. The design gives it enough stability that will keep you comfortable even in class 2 rapids.
Performance is a key factor in a kayak, and the 2023 Tucktec Folding Kayak does not disappoint! It has a sleek and agile design that enhances its performance. This makes it easier for kayakers to maneuver around obstacles.The adaptive seating design supports long trips and provides stability as paddlers can choose the seat position that suits their comfort levels.
In summary, the 2023 Tucktec Folding Kayak is the perfect solution for anyone who loves to explore the water! It is an affordable, portable, durable, and high-performance kayak that can be used by beginners and experienced kayakers alike. Its unique design makes it easy to transport, store, and use, making it an excellent choice for anyone who wants to get out on the water and explore the great outdoors!
Kayak:
The hard shel foldable kayaks is built to last and take a beating. It's rated for 1000's of folds and w3ill not crack or puncture under stress.

Retractable Fin:
Tucktec comes with a retractable fin that lifts ups to launch enhancing the kayak's performance and drops down for stability and tracking.

Seat:
Each kayak includes one of our folding foam seats. The plastic seat pans add extra support for added comfort while you're out there paddling! They are designed to easily fold into your Tucktec, making storing and carrying it easy and convenient!

Handles & Hooks:
Tucktec is designed to be easygoing. Comes with multiple handles so that it is super easy to carry and hooks will help you assemble your kayak in one easy move!

Footrest:
Every Tucktec comes with an adjustable footrest bar! They are made with sturdy PVC pipe, for extra support, and wrapped with foam, for added comfort and adjustability!
Dimension: 10' x 28"
Total Weight: 28 Ibs
Total Capacity: 300 Ibs
Portable (Entire Folded Package): 28 lbs
Affordable: As compared to others
Easy to Assemble: Can be assembled in a few minutes
No Tools Required: Very easy to setup
Coast Guard Approved!: Rated for 1,000's of Folds
Ottawa Valley Air Paddle stands behind all it's products and offers a an industry leading 45-day money back guarantee. We want you to love your paddling equipment and if it's not right for you, we will find a way to make it right. If you would like to return a product, please reference our refund policy here.
Step 1
Open Up Your FoldUp Kayak
Step 5
Set Up The Seat And Footrest
Be a Part of Kayaking
Create Memories With FoldUp Kayaks
Take Anywhere
The Tucktec combines the affordability and portability of inflatables, with the durability and performance of a traditional hardshell kayak, giving you the ultimate affordable, portable, hardshell kayak.
Store Anywhere
The Solid Hard-Shell Tucktec Kayak folds up to be stored anywhere and setups in just few minutes. No separate storage or roofracks required.
Range Of Colors
Go Colors With Tucktec. We have a color for Everyone. Choose yours!
FREQUENTLY ASKED QUESTIONS
300 pounds of distributed weight. The recommended maximum single passenger weight is 250 - 280 lbs (113-136 kg).
The length is 9 feet 8 inches (295 cm). It's 31 inches wide (78 cm).
The material has been formulated to last for thousands of folds. All fold lines are reinforced.
No. It's a solid 1/8-inch thick plastic sheet. In fact, when assembled it feels and performs just like a standard hard-shell kayak.
The Tucktec Folding Kayak can take the same abuse as a standard hard-shell kayak.
The first couple of times may take you 15 minutes, but after that, anyone can get it down to 2 minutes or less.
Tons of folks take kids and pets along. Just be sure they sit still!
Perfect for Flat-Water. Lakes, ponds, Bays, and Inlets. They are good on rivers and creeks up to class 2. They are not recommended for whitewater, beach waves, or very heavy chop.
Yes. The adjustable seat is included.
The basic kayak package does not include a paddle.
There are NO open seams below the top level of the kayak. Each fold is a "Z" pattern that folds in and on itself. There is nothing to seal. It's all one single flat sheet.
Rough around the edges but gets the job done
A bit of context: I've kayaked before this purchase, but not enough to go into finer details, so this review is going to be in layman's terms. PROS: It can fit in the backseat of my sedan, and I find that (compared to the folded format of the ORU kayaks), the cigar-shape means I can easily store this upright in a closet in my tiny apartment. The seat and footrests are easy to set up and easily adjustable (TIP I use a closed-foam cell sit mat by Nemo on top of the seat and have been very comfortable). The skeg helps prevent you turning as much in windy or wavy conditions. Just used it in pretty windy weather - no whitecaps but big waves nonetheless - and felt very secure. Very sturdy construction. DRAWBACKS: So far, after using it three times, I need another person to help assemble 1-2 of the side clasps. I'm simply not strong enough to do it myself so a friend tries to help force the fold so I can get the latch correctly placed (cooler weather doesn't help either). Due to it's width, you will accumulate a good amount of water in your kayak when paddling, even with rubber rings on the kayak and proper paddling technique. HOWEVER this might be rectified if I use a longer paddle (going to try that). It's not easy to carry alone once assembled - this means that unless you can assemble or disassemble right at the water's edge, you need a friend to help or you have to awkwardly drag it and potentially damage it. The handles on either end are not comfortable to hold by as it's just the edge of the rigid plastic. I find it odd that the main points of the bow and stern don't actually come to a closed point - the first fold is inward, and then you fold the outer edges together, which creates a sort of W fold - however the outer edges fan out a bit so that creates drag. On the ORU Beach LT, they have what they call "fairing" (a neoprene sleeves that fits over the bow and stern). I think the Tucktec could benefit from that. OVERALL: I wanted a kayak for leisurely paddling so I can go birding in marshes, and it fits the bill since I'm on a budget, and live in a tiny apartment and drive a sedan without a roof rack. I don't regret the purchase because it gets me in the water, though I can still wish for a few tweaks! If you don't have a lot of arm or wrist strength, maybe consider another model, or make sure (like me) you go with a friend!
Great service fun product
I bought a Tucktec 10 Pro from OVAP. Awesome service and help from Scott and Lana. Love the Kayak. I have no big strength so needed tips from the online Tucktec community for me to set it up quickly. Lana helped me with all the resources. So much appreciated.
No need for a SUV to go kayaking!
Recently bough a Tucktek foldable kayak.
Skeptical at first, I now have around 5-10 kayaking session and everything works out great!
My wife also has one and everything fit flawlessly in her Nissan Micra!
Tucktec Kayak
I've only been able to get out and try the Tucktec Folding Kayak a couple of times, but I love it so far. Folding and unfolding is easy once you watch the video and practice. The kayak is light, it tracks straight, and is actually pretty decent to paddle. Back and shoulder injuries make it really difficult to load, unload, and get everything ready to go in my Sea Kayaks. This kayak makes it easier to go for a quick paddle, and just puts the fun back in kayaking for me. Hopefully it stays this way for me and it holds up over time.
Easy to store, assemble and use
I'm very pleased with my purchase of the 2023 10' Tucktec Folding Kayak. It feels a bit heavy to carry for a long walking distance on the shoulder with the shoulder strap, but everything else is good. It stores well in our condo's small locker, it takes less than 5 minutes to assemble (unsurprisingly stiff the first time, but fine thereafter), and manoeuvres well on calm waters.