Native FX Anchor Trolley System Floating Pulley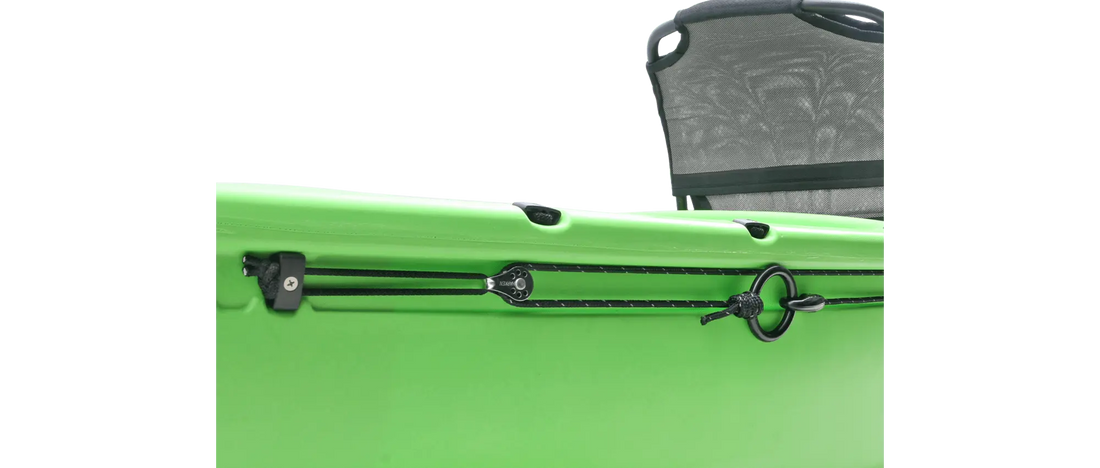 Native FX Anchor Trolley System Floating Pulley
Introducing the Native FX Anchor Trolley System Floating Pulley, the ultimate solution for versatile and efficient anchoring while out on the water. Designed with precision and functionality in mind, this innovative accessory will revolutionize your kayaking or boating experience.
The Native FX Anchor Trolley System Floating Pulley is specifically engineered to provide seamless control over your anchor, allowing you to easily position your watercraft in any desired direction. Crafted from high-quality materials, this pulley ensures durability and long-lasting performance, even in challenging marine environments.
The Tight Line Anchor Trolley System uses two pulleys and a bungee provides constant tension that helps prevent the rope from snagging. Especially convenient in currents and windy waters, adjusting the rope allows you to change the direction you are facing without needing to re-position your anchor. The system also uses reflective rope for safety and to allow the paddler to see the anchor angle when night fishing.
Installation of the Native FX Anchor Trolley System is straightforward and hassle-free. The comprehensive kit includes all the necessary components, such as pulleys, lines, and mounting hardware, along with detailed instructions to ensure a seamless setup. The system is compatible with a wide range of watercraft, making it suitable for kayaks, canoes, paddleboards, and small boats.
Experience the freedom and control offered by the Native FX Anchor Trolley System Floating Pulley. Enhance your watercraft's maneuverability, maximize your fishing potential, and enjoy the peace of mind that comes with a well-designed and efficient anchoring solution. Upgrade your boating experience today with the Native FX Anchor Trolley System Floating Pulley.
Ottawa Valley Air Paddle stands behind all it's products and offers a an industry leading 45-day money back guarantee. We want you to love your paddling equipment and if it's not right for you, we will find a way to make it right. If you would like to return a product, please reference our refund policy here.