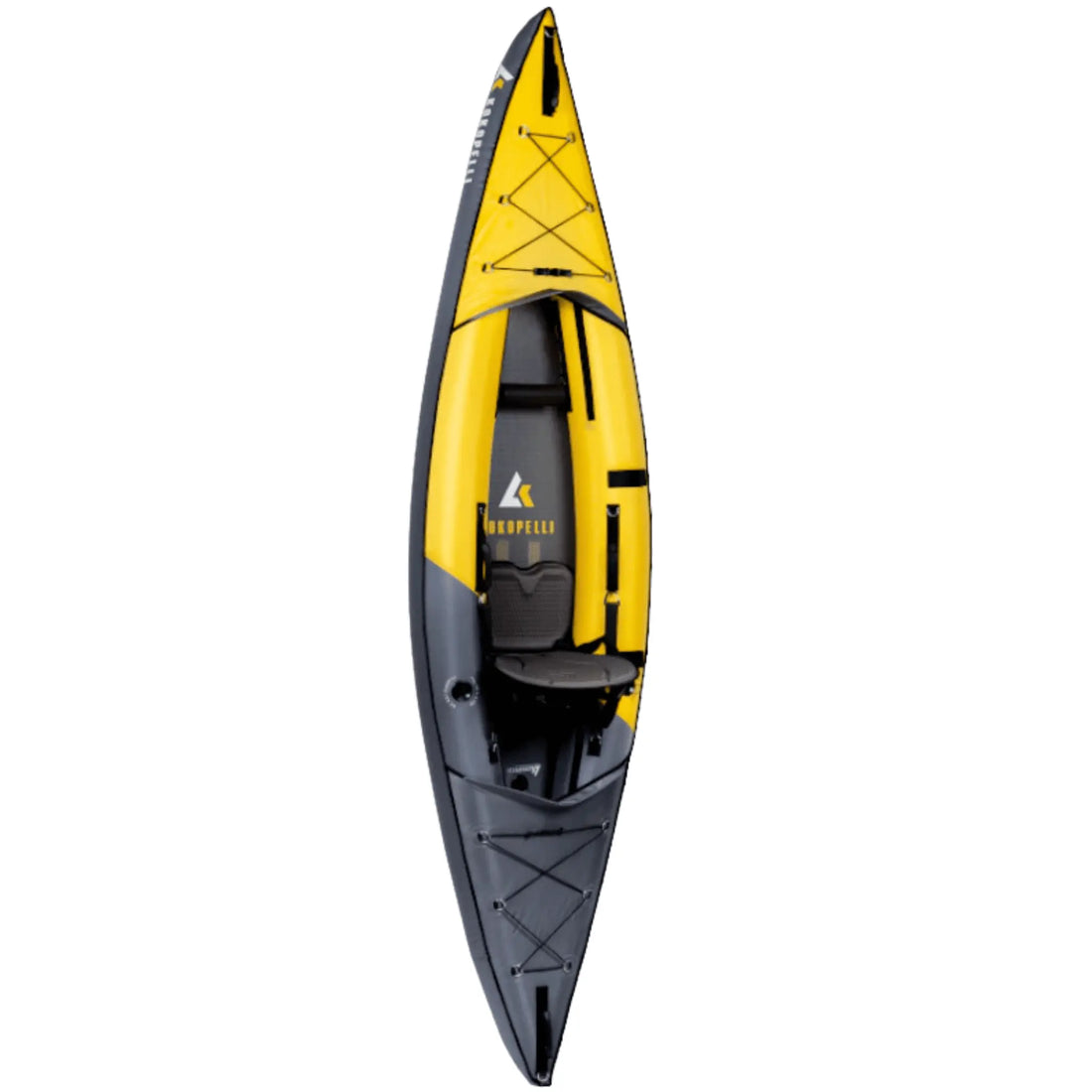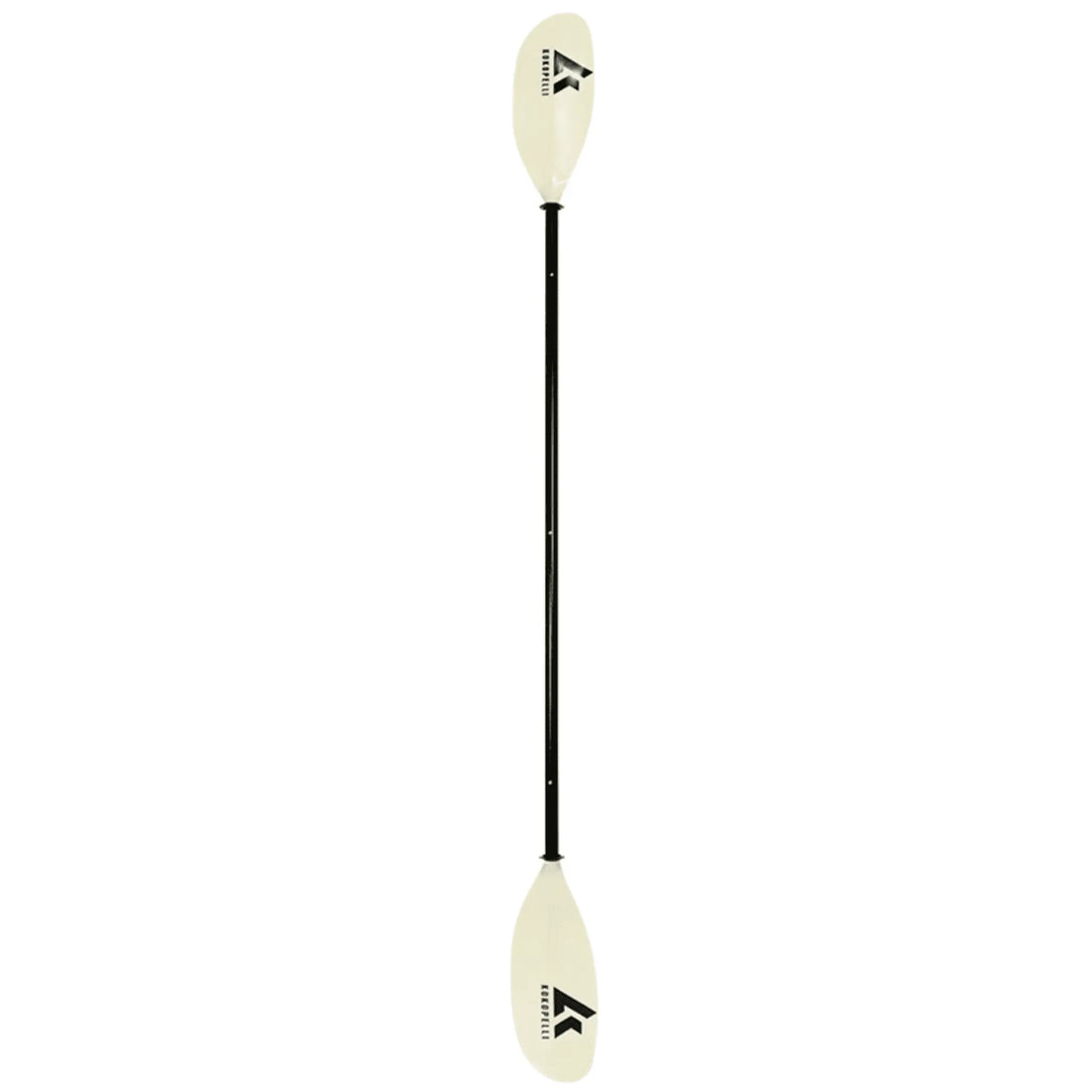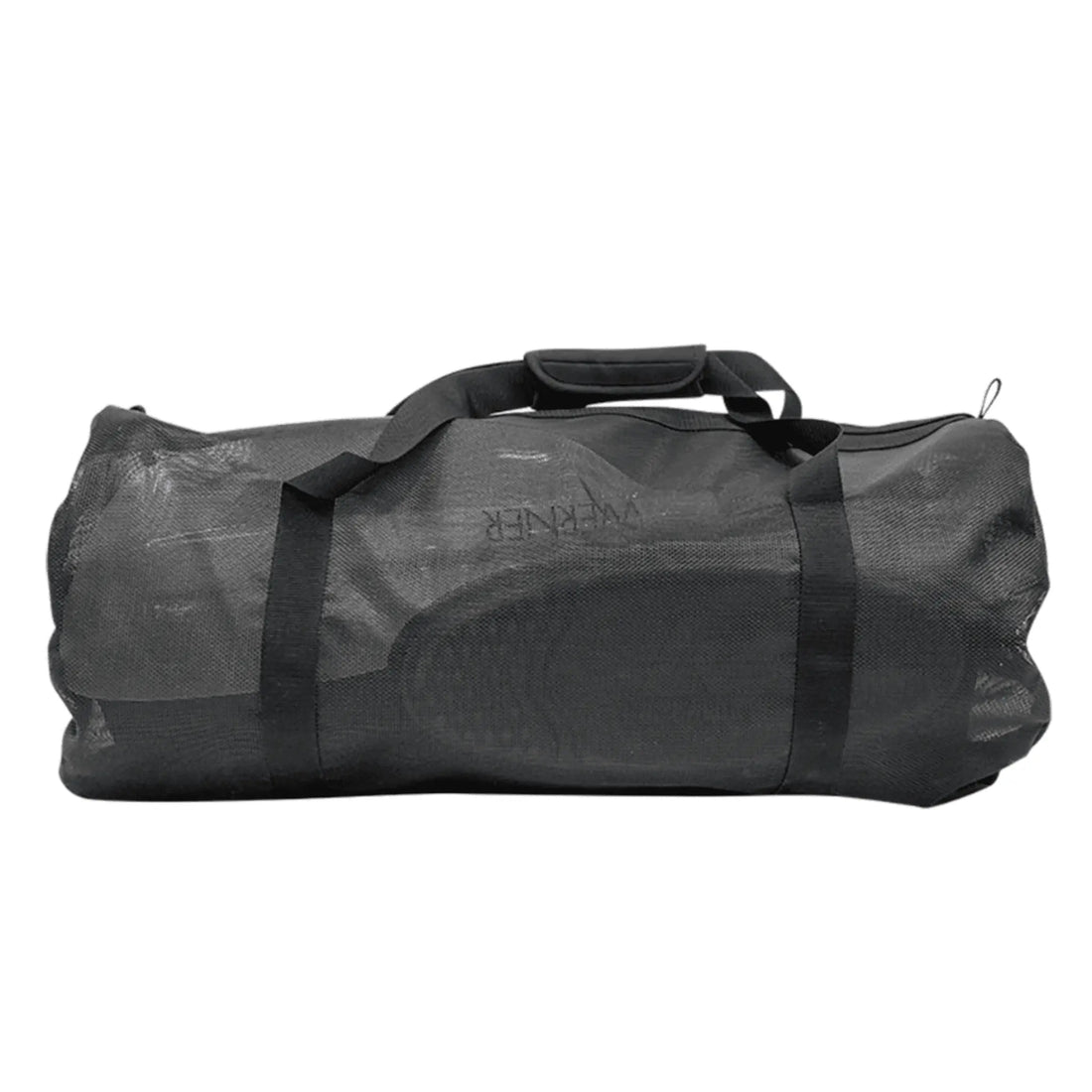 Like a SUP, but it's a kayak
The Moki-Lite is the perfect kayak for adventure paddlers seeking a high-performance durable and innovative inflatable kayak. 
All of our Moki Series boats feature a high pressure rigid drop-stitch floor for ultimate stability, a 9in (23cm) removable tracking fin to keep you on course, user-friendly Leafield D7 valves, and multi-chamber inflation for added security on the water (not that you'll need it). The American Standard Fin Box also accommodates most e-motors for when you've got a lot of water to cover, or just feel like taking it easy! 
Weighing in at 26.7lb (12.1kg), but packing down to less than a checked suitcase, the Moki-Lite is all the fun of a kayak with no storage or car rack required, and ideal for flat open waters, touring, and ocean paddling. To make getting on the water even more hassle-free, we've included our Alpine Lake Paddle (4-Piece Breakdown), super efficient Nano Barrel Pump, ultra-comfy EVA Seat, Repair Kit with Glue, and our XL Animas River Bag to carry it all.
1x Moki-Lite
1x Alpine Lake Paddle (4-Piece)
1x Nano Barrel Pump
1x EVA Seat
1x Drop-Stitch Floor
1x Repair Kit with Glue
1x Removable Fin
1x Animas River Bag - XL
Series: Lake Series
Material (Sidewall): 420d Nylon + 1000d Reinforced PVC
Type: Bucket
Material (Floor): 1000d Reinforced PVC
Water Rating: Flat Water, Bays & Inlets, Class I
Valve (Pontoon): Leafield D7
Chambers: 3 (Left Pontoon + Right Pontoon + Drop-Stitch Floor)
Valve (Seat): Leafield D7
Weight Capacity: 400 lbs (181 kg)
PSI (Pontoon): 1.0
Weight (Boat): 17.2 lbs (7.8 kg)
PSI (Floor): 6.0
Weight (Boat + Key Accessories*): 26.7 lbs (12.1 kg)
Outer (Length): 120 in (305 cm)
Weight (Boat + All Accessories): 39.3 lb (17.8 kg)
Outer (Width): 35 in (89 cm)
Packed Size (Folded): 30 x 19 x 6 in (76 x 48 x 15 cm)
Inner (Length): 72 in (183 cm)
Sprayskirt Compatible: No
Inner (Width): 14 in (36 cm)
Thigh-Strap Compatible: No
Removable Tracking Fin (Length): 9 in (23 cm)
Removable Tracking Fin Compatible: Yes
D-Ring (Material): Stainless-Steel - 1 in (2.5 cm)
E-Power Compatible: Yes
D-Ring (# of): 12 Total = 6 Bow + 6 Stern
Warranty (Boat): Manufacturer Lifetime

*Key Accessories for the Moki-Lite include the Drop-Stitch Floor and the EVA Seat.
Ottawa Valley Air Paddle stands behind all it's products and offers a an industry leading 45-day money back guarantee. We want you to love your paddling equipment and if it's not right for you, we will find a way to make it right. If you would like to return a product, please reference our refund policy here.