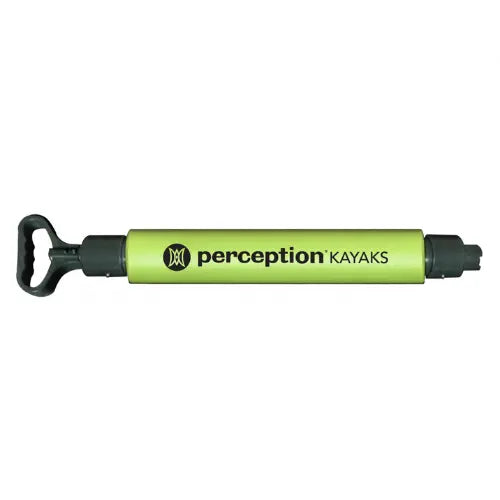 The Bilge Pump is a high-efficiency kayak pump with a double action plunger for fast, thorough water removal. It's the perfect tool for kayakers looking for a reliable, easy-to-use pump that helps keep their vessel dry.
A must-have for keeping you dryer and safer on open water and extended paddling trips
Expels water on both upward and downward strokes for maximum efficiency and less fatigue
Approximate pump rate of around 1 gallon per 13 to 14 pumps
Ribbed spout for extension hose attachment
Foam padded handgrip is non-slip and provides buoyancy
Synthetic body and shaft will withstand the corrosive powers of salt water
Length: 20.25" (51.44 cm)
Ottawa Valley Air Paddle stands behind all it's products and offers a an industry leading 45-day money back guarantee. We want you to love your paddling equipment and if it's not right for you, we will find a way to make it right. If you would like to return a product, please reference our refund policy here.