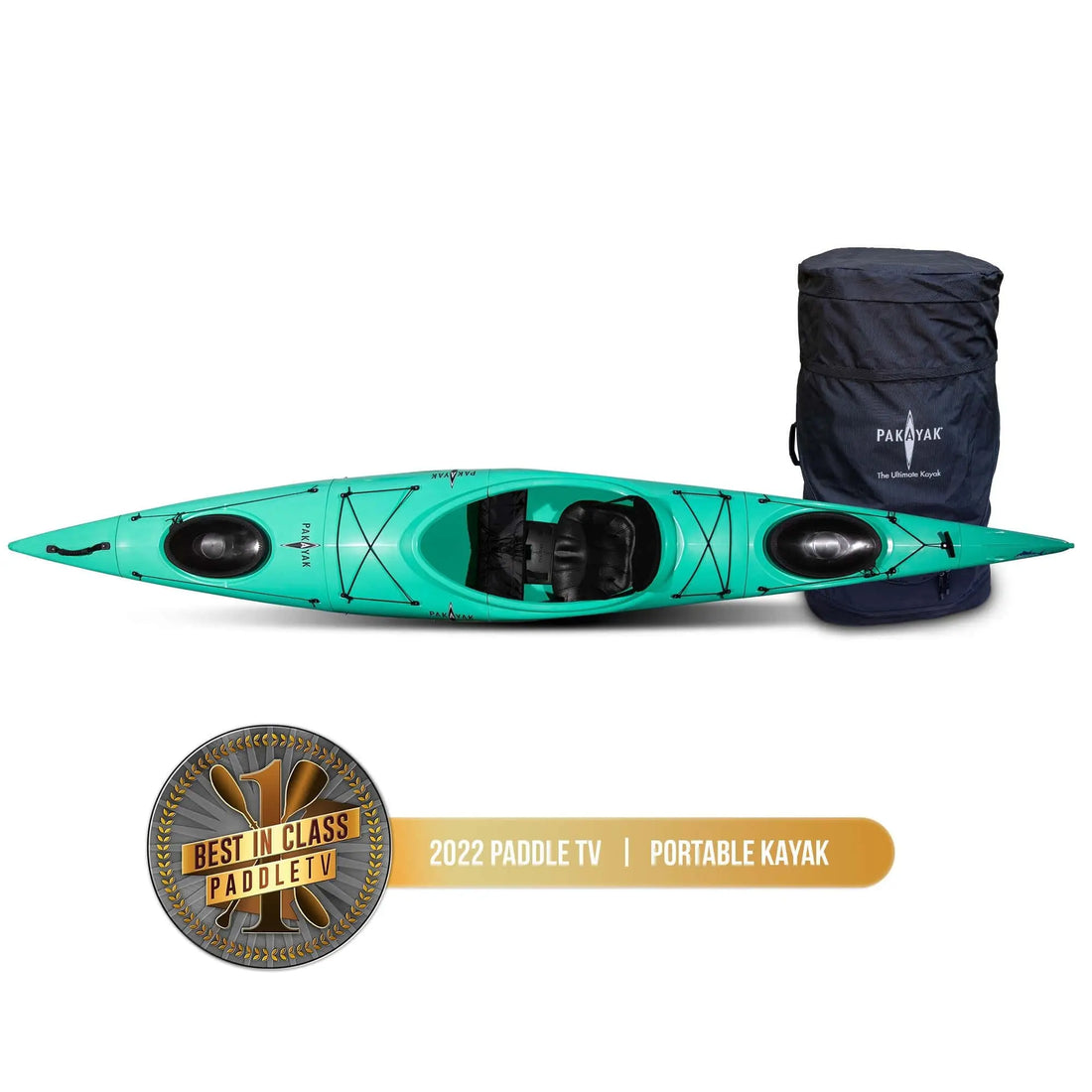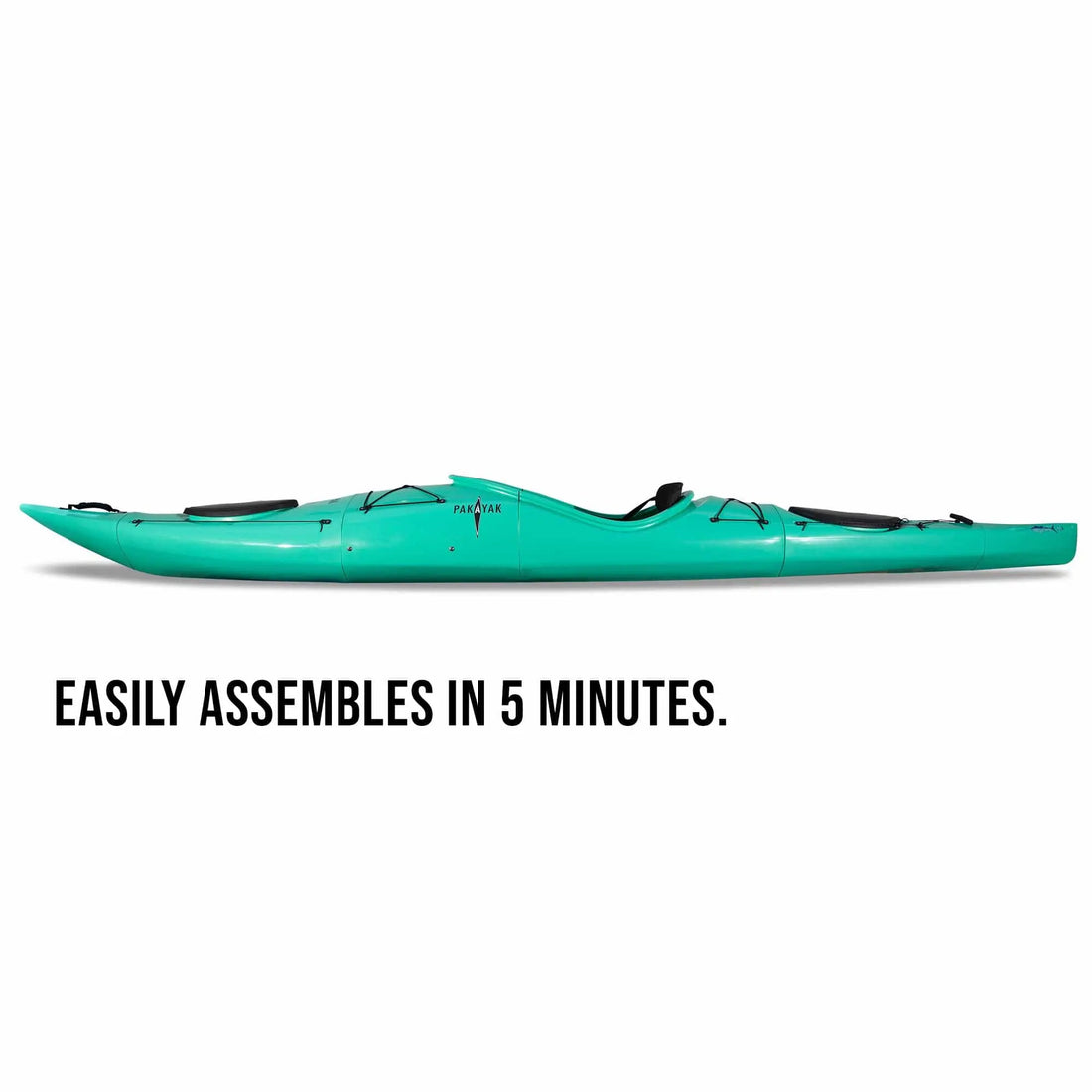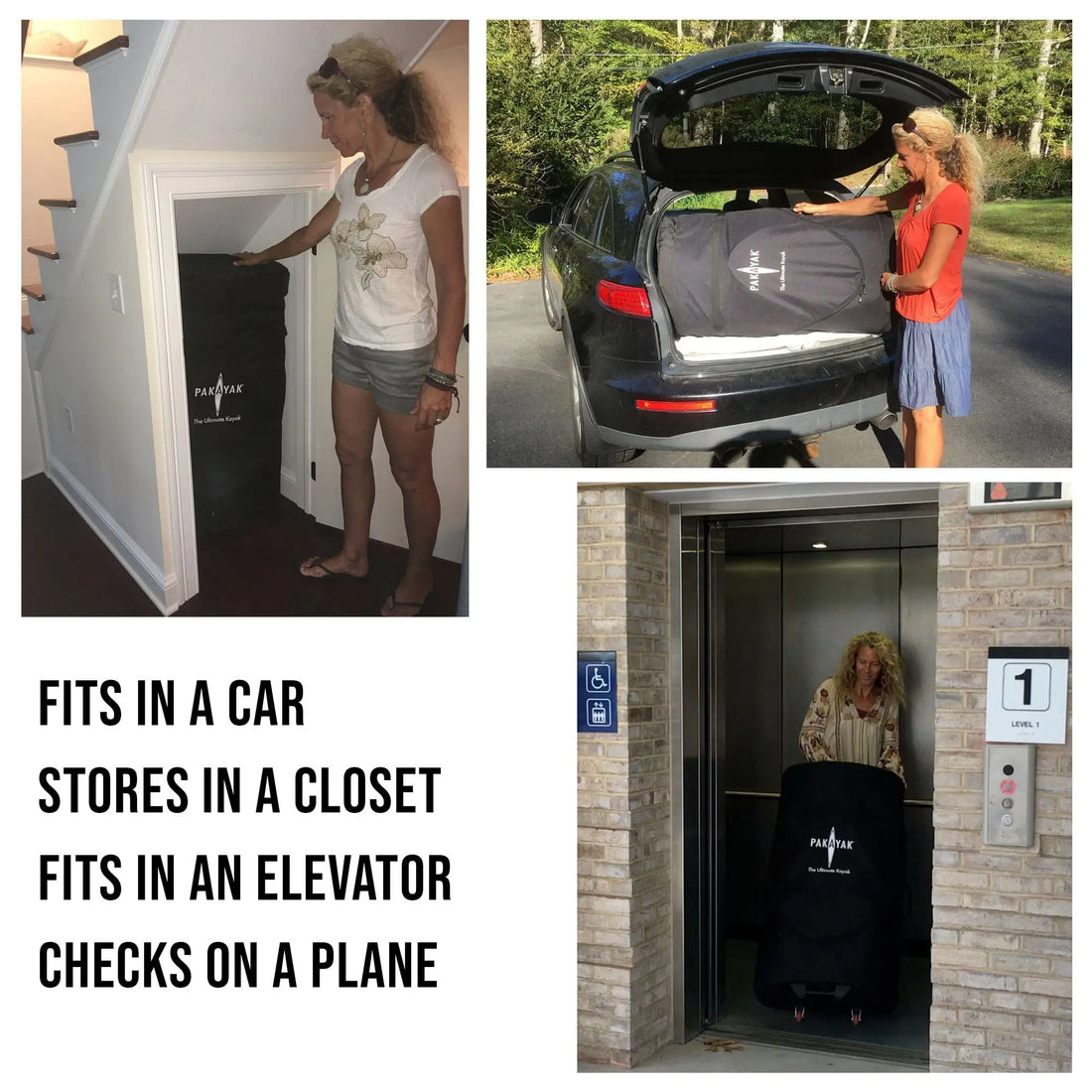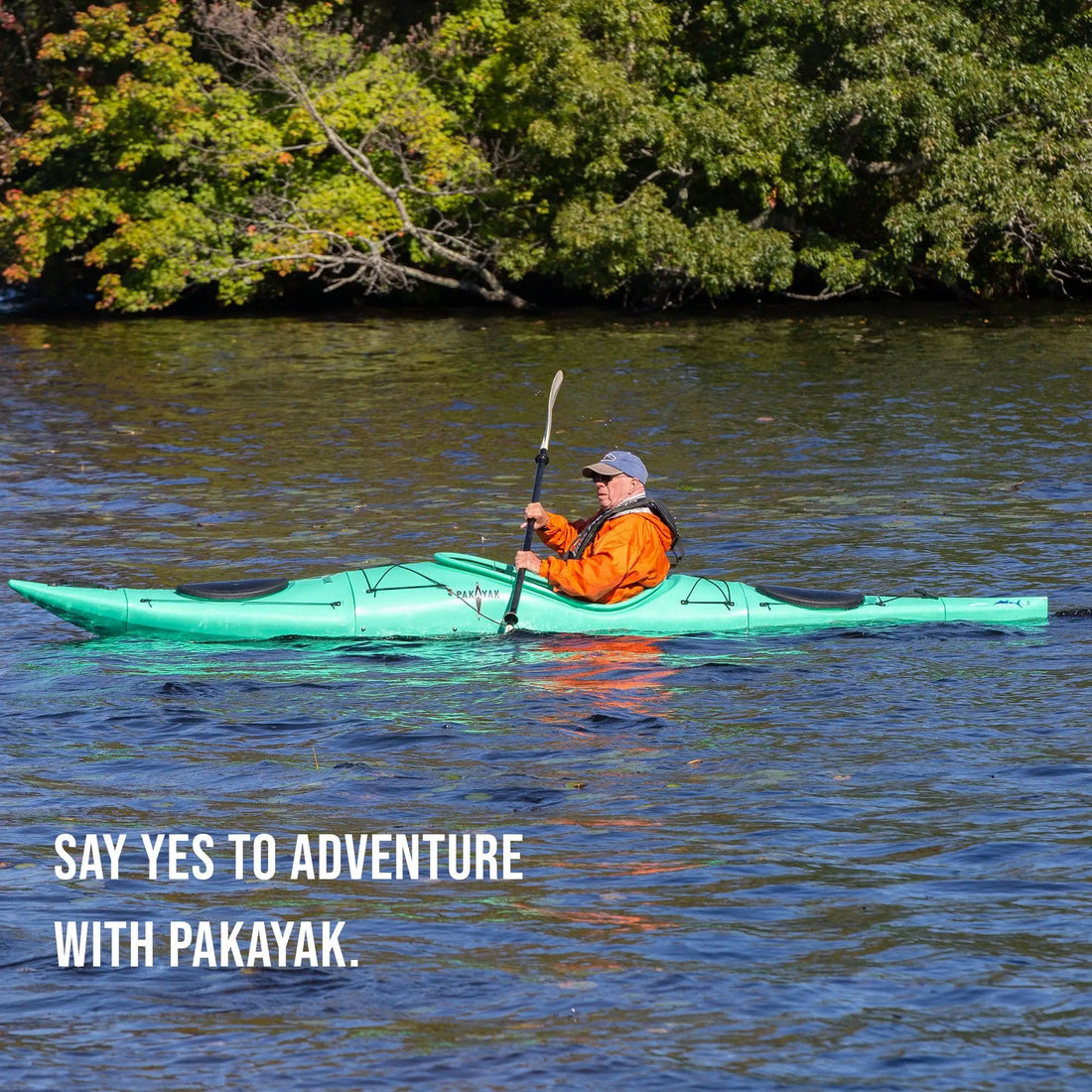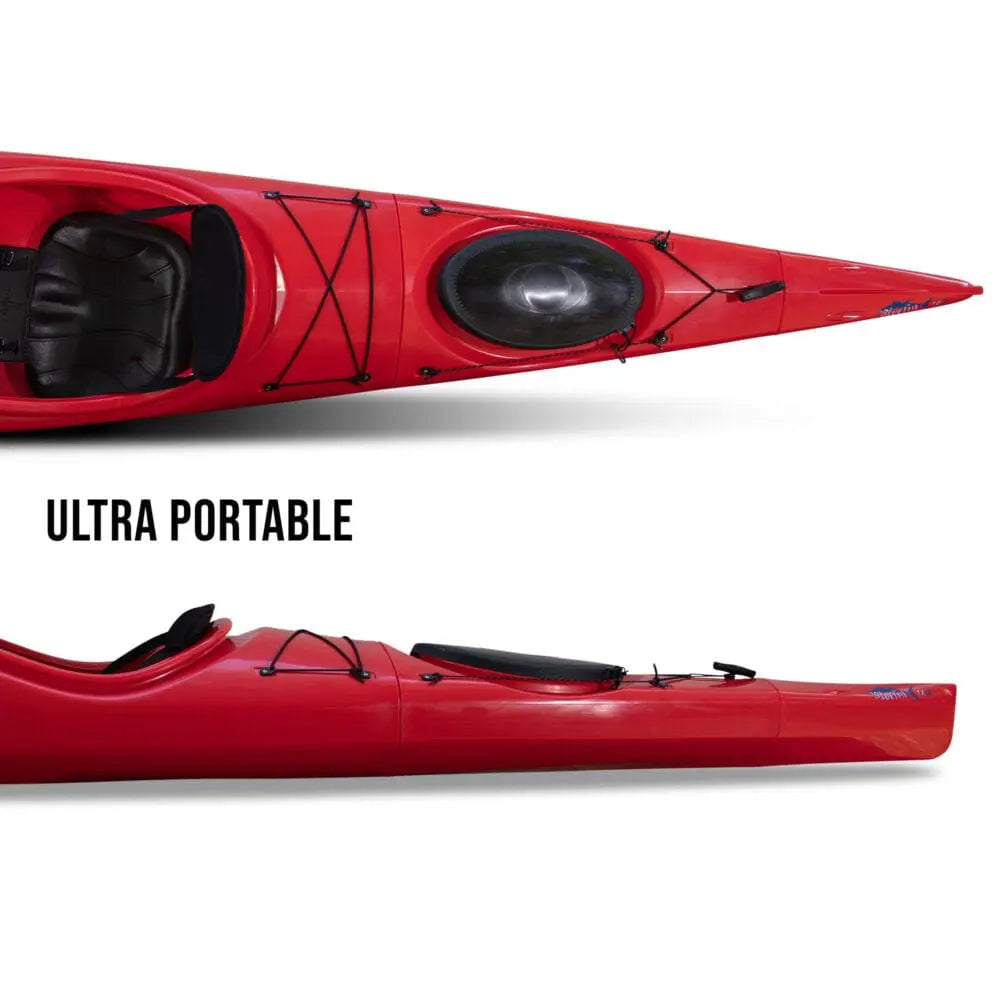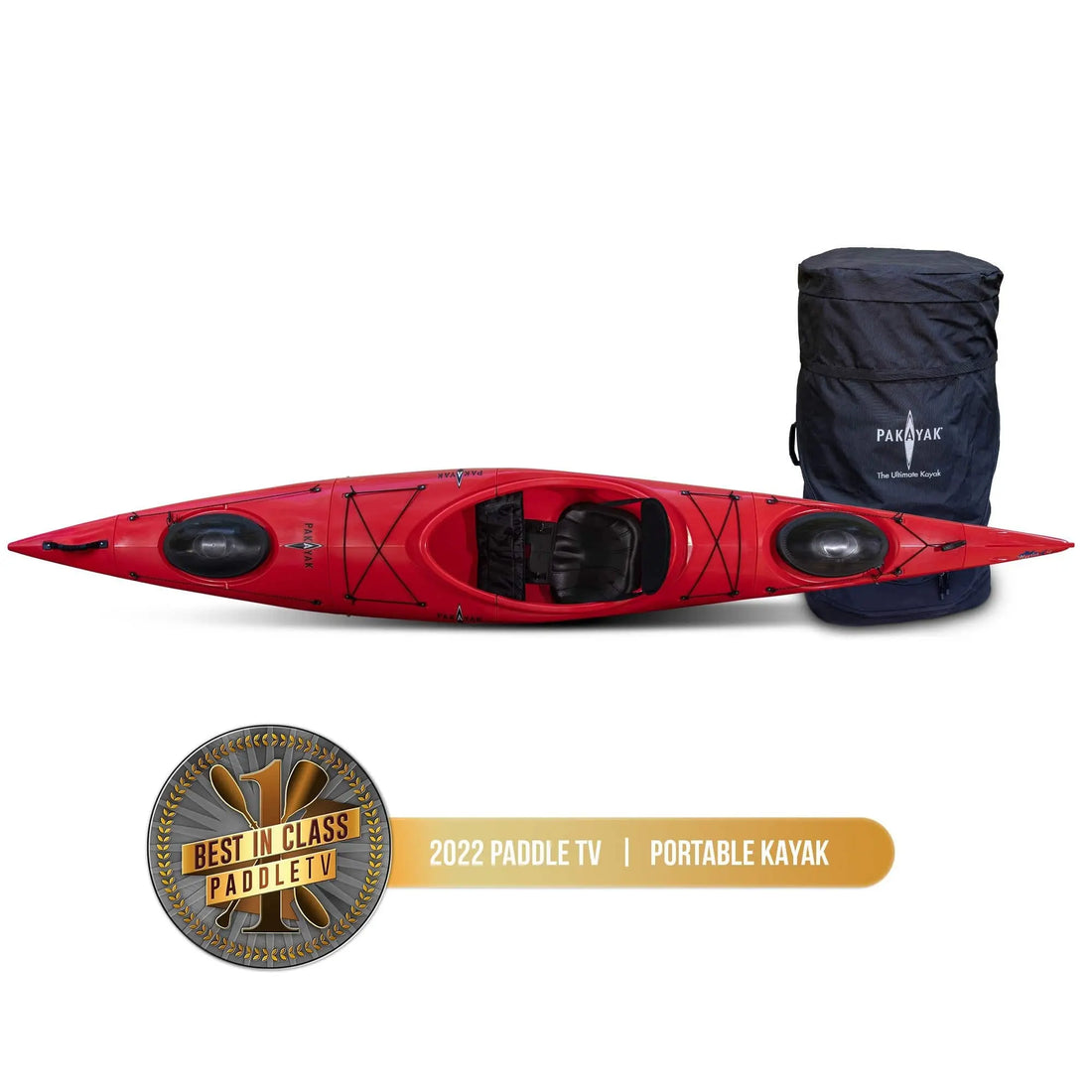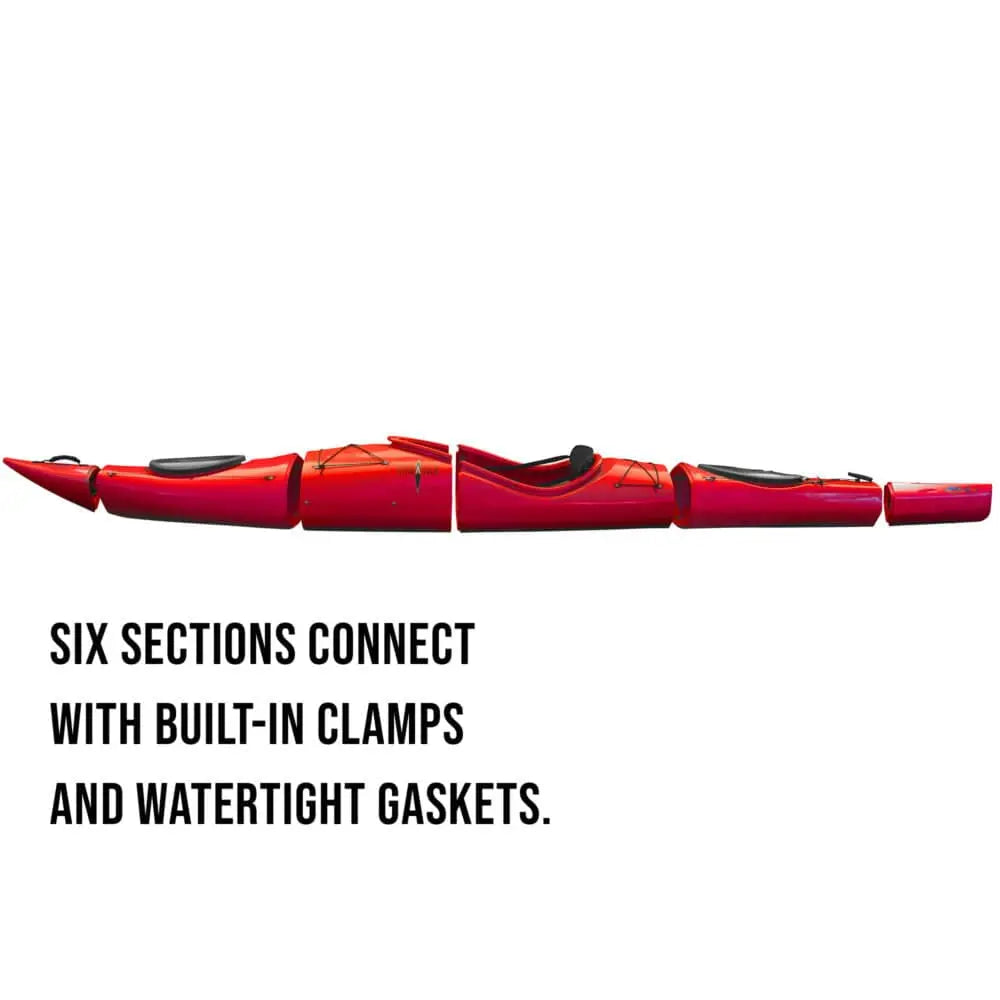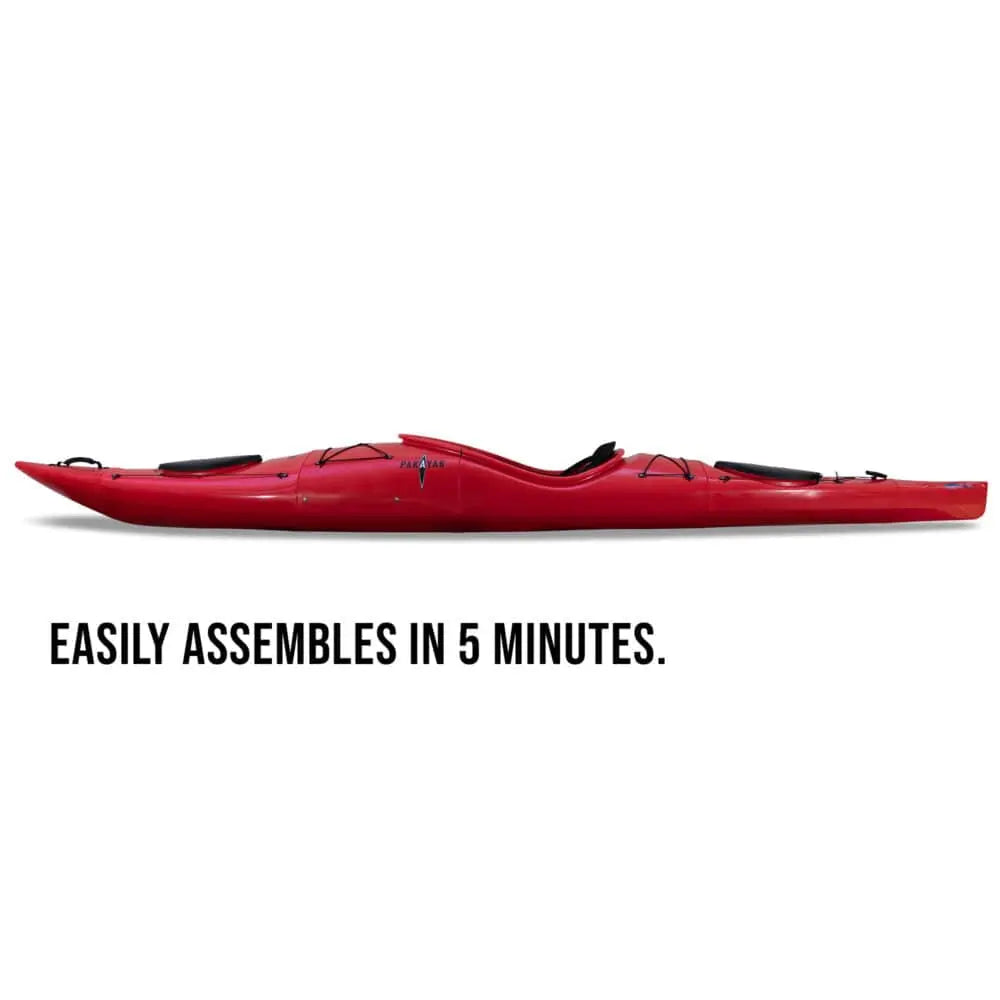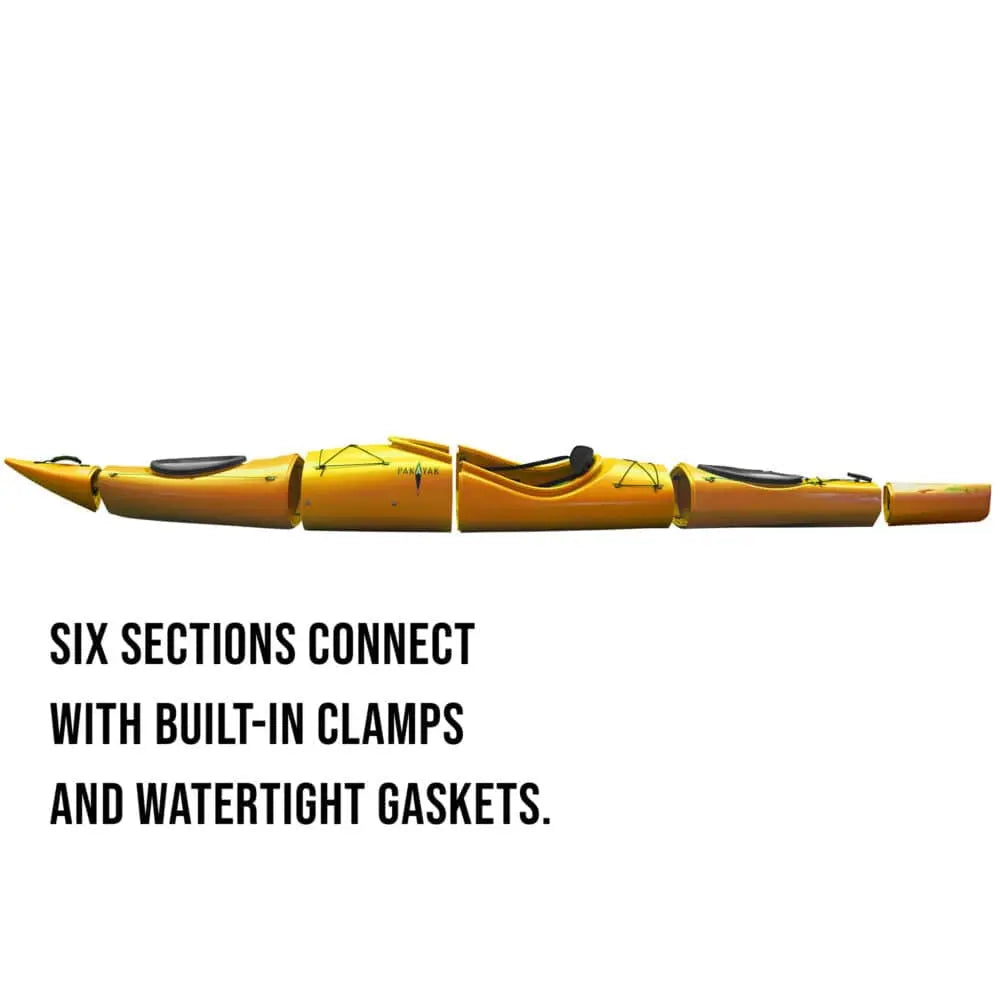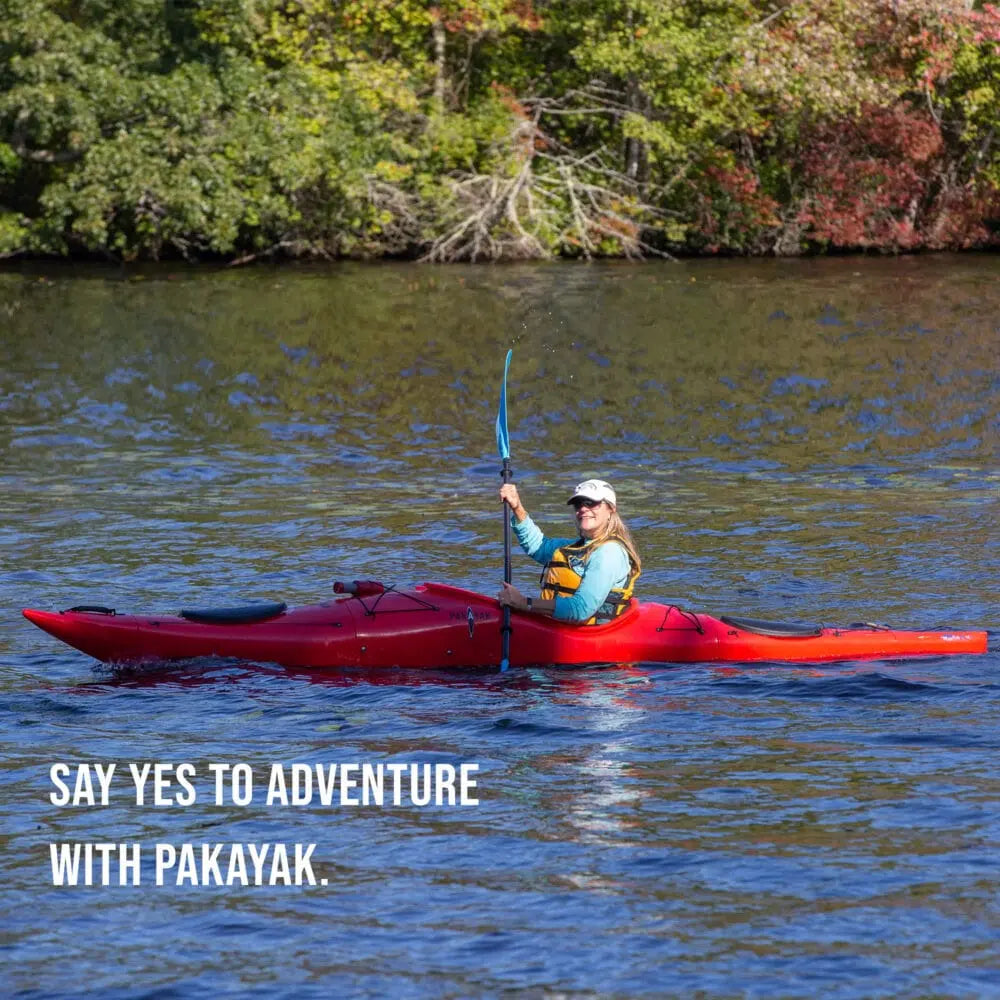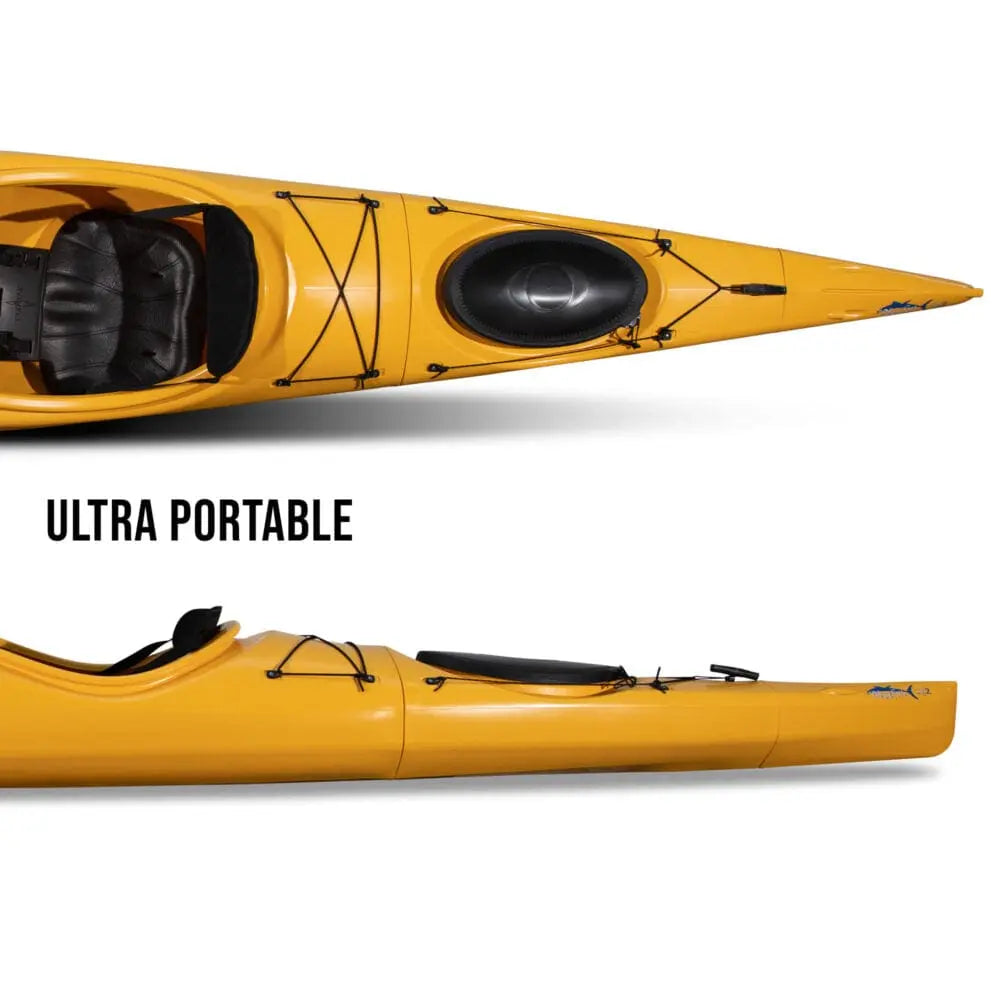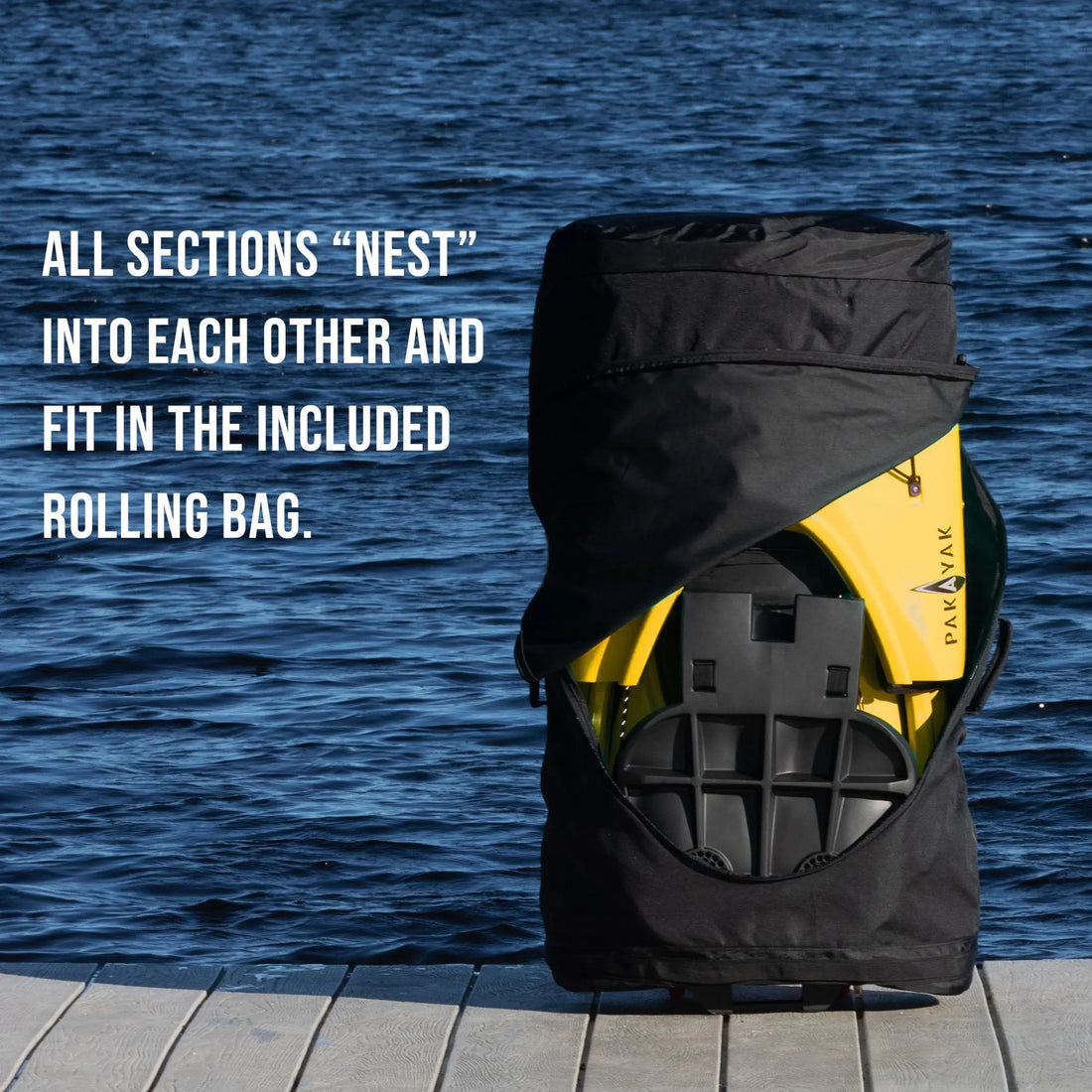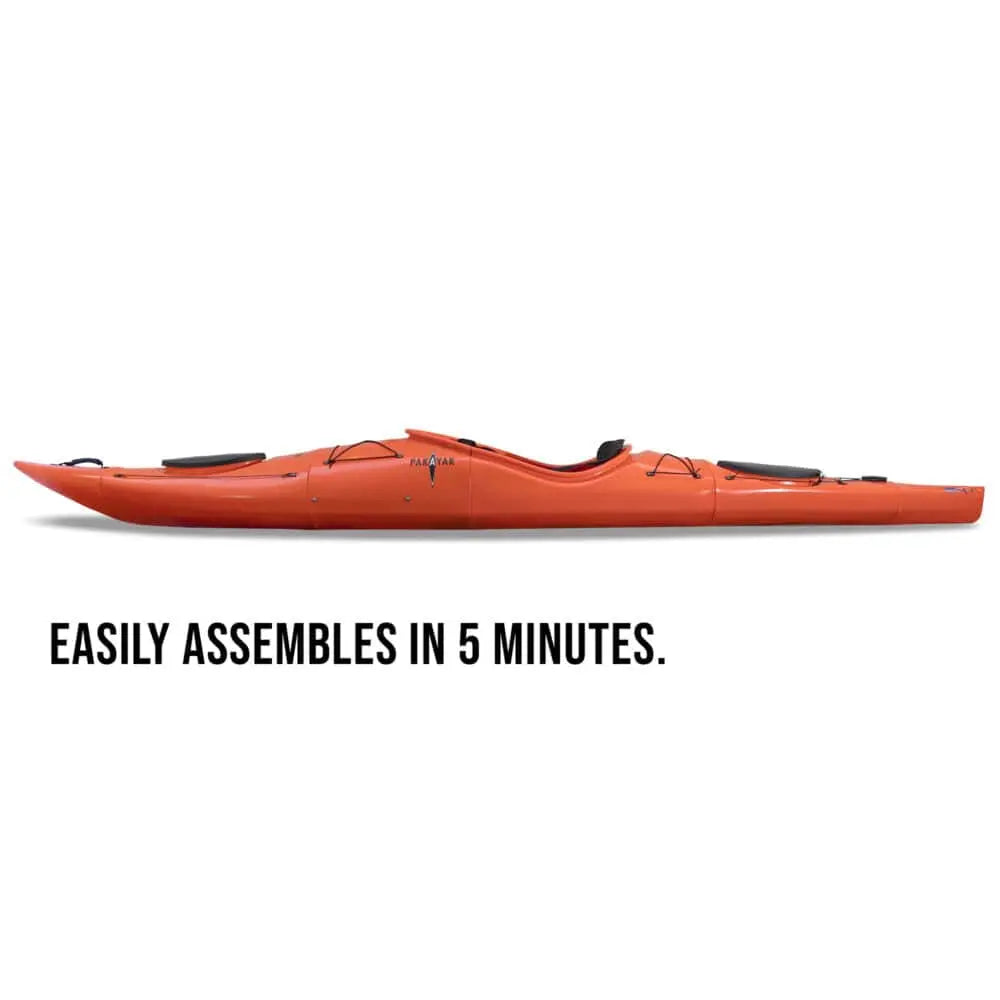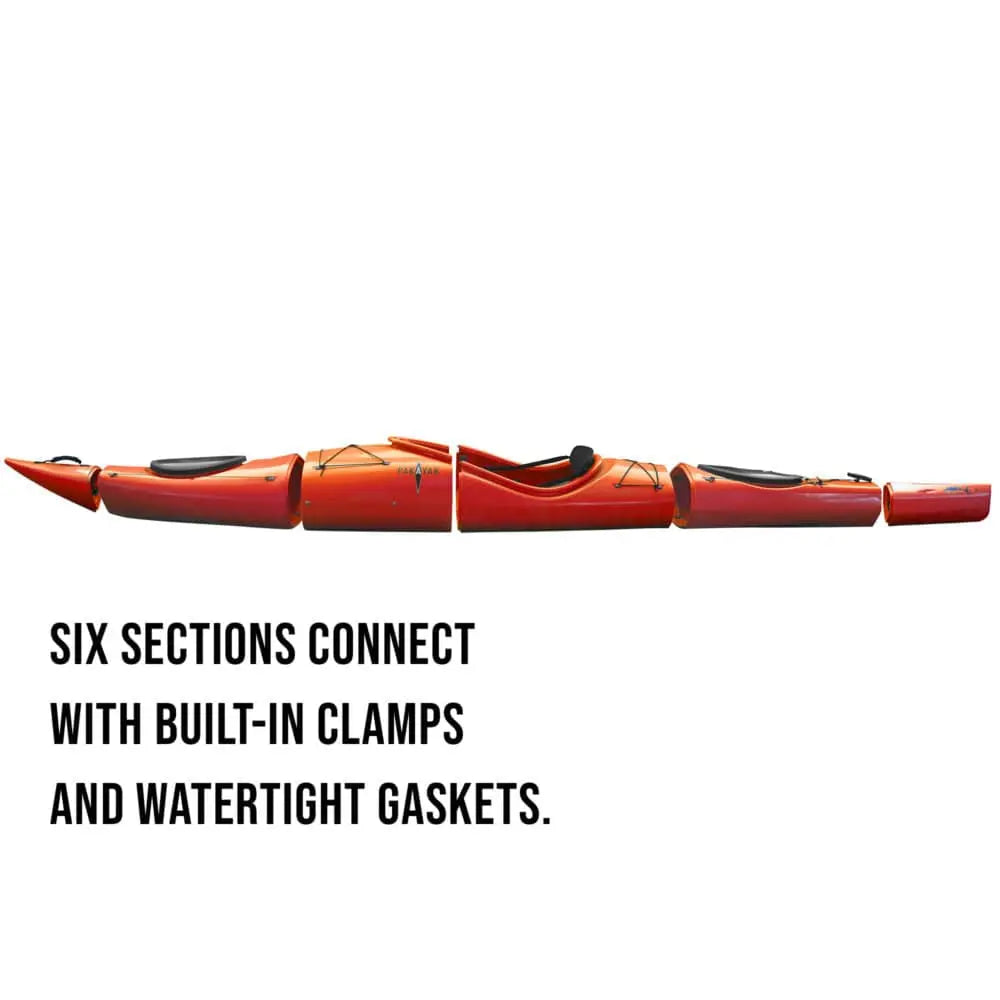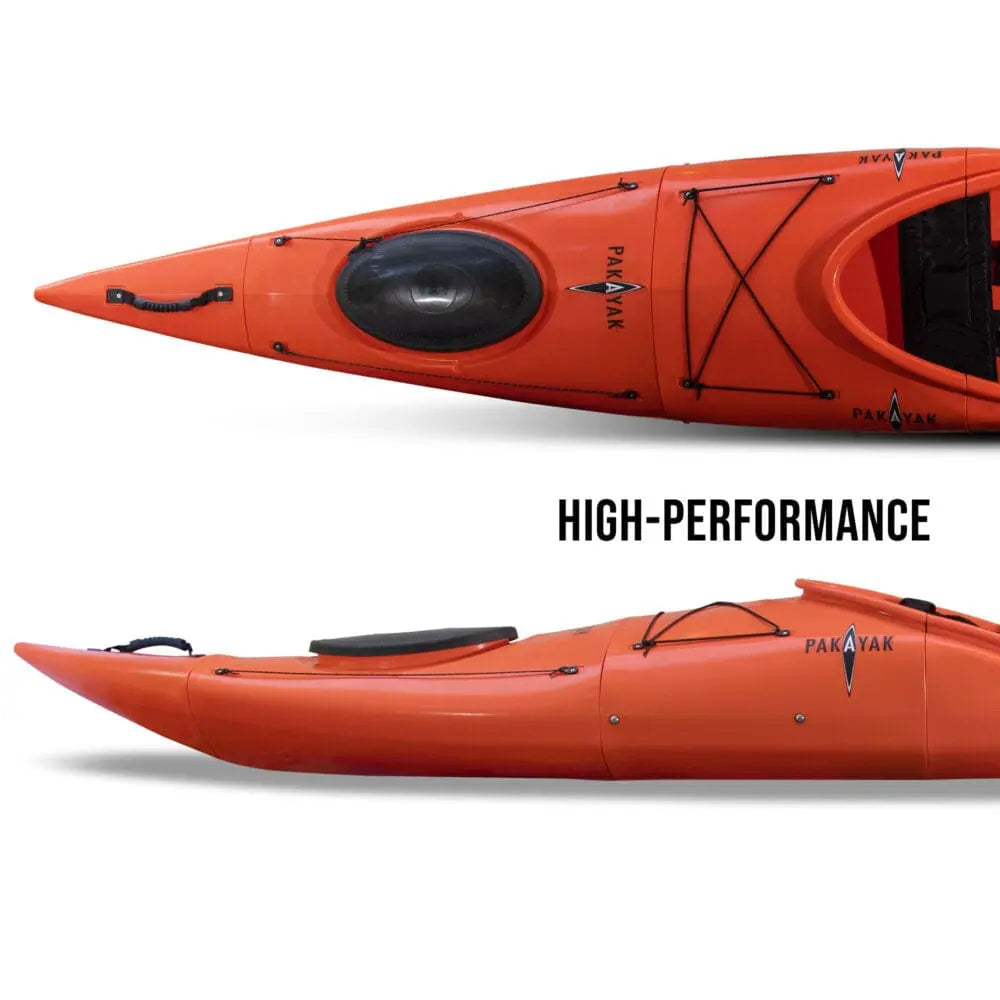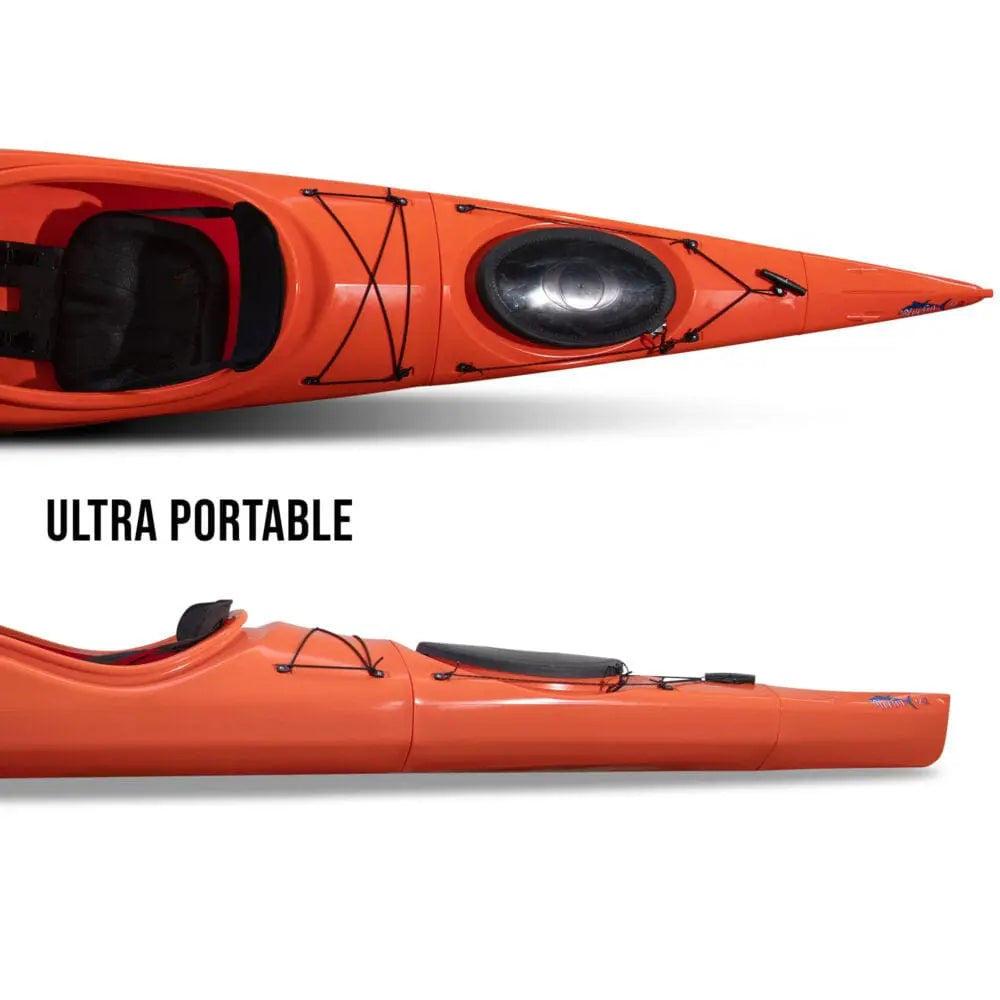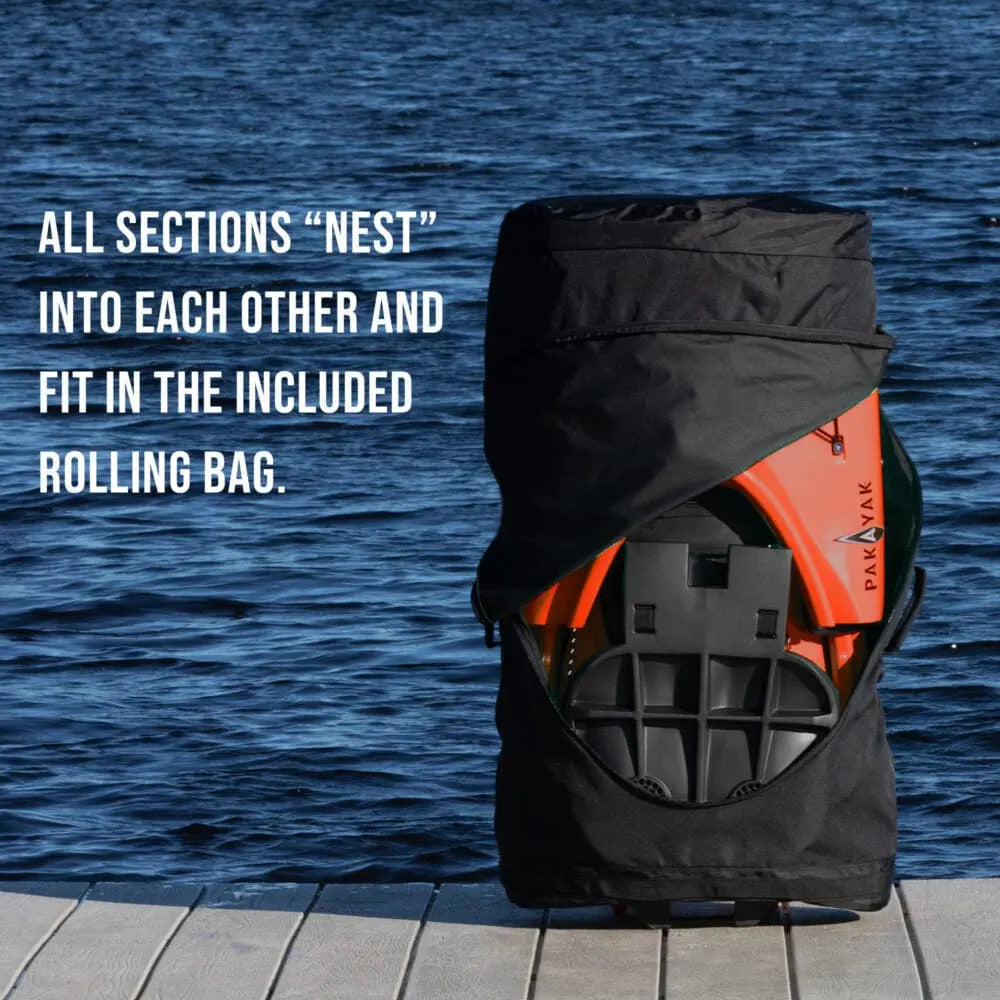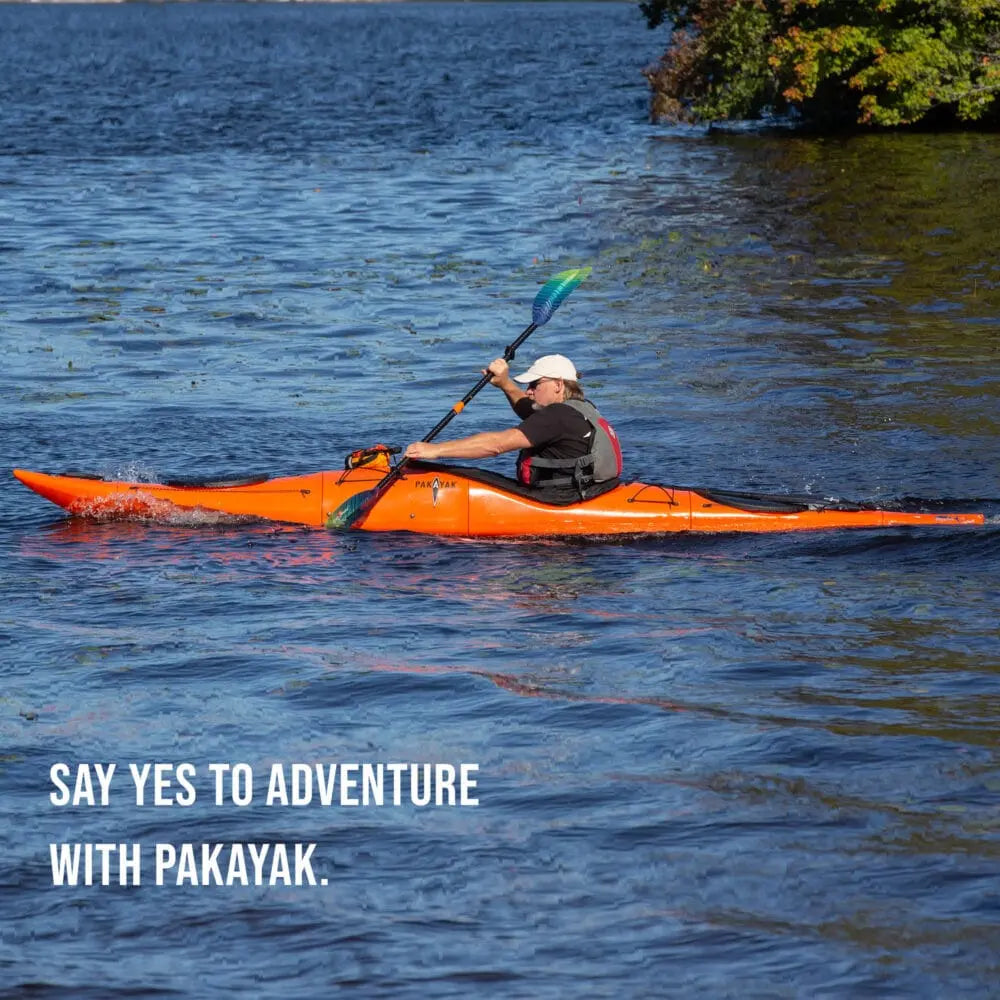 🍁Ships From Within Canada🍁
Experience the Freedom of a Premium Packable Kayak
Say goodbye to the hassle of transporting a bulky kayak. Introducing the Pakayak Bluefin 142 - the ultimate packable kayak for adventurers on the go. This innovative hard-shell kayak sets a new standard in performance and convenience, and it's leak proof to ensure lasting durability.
Whether you want to explore new waterways or enjoy a relaxing day on the lake, the Pakayak Bluefin 142 has you covered. With its sleek design and high-performance features, this kayak is perfect for both novice and experienced paddlers.
The Pakayak Bluefin 142 is made of durable rotomolded polyethylene and is designed to withstand the rigors of challenging water conditions. Its unique nesting design allows all the pieces to pack tightly together, making it easy to transport and store. And with its lightweight construction, you can take it with you wherever you go.
But don't let its portability fool you - the Pakayak Bluefin 142 is a powerful performer on the water. Its rigid structure provides excellent speed and handling, while its leak-proof design ensures a dry and comfortable experience. With its adjustable foot braces and comfortable seat, you can customize your paddling position to fit your needs.
In summary, if you are looking for a premium packable kayak that combines portability, performance, and durability, the Pakayak Bluefin 142 is the perfect choice. Whether you're a seasoned kayaker or just starting out, this kayak is sure to enhance your outdoor adventures. Order yours today and experience the freedom of a premium packable kayak!
Kayak (6 sections)
Zipper Bag w/ Wheels
Seat cushion
Leak-free guarantee!
Weight: 59 lbs
Dimensions: 42 × 24 × 16 in
Assembled Dimensions: 170"L x 24"W x 16"H / 432 x 61 x 41 cm
Nested Dimensions: 42"L x 24"W x 16"H / 107 x 61 x 41 cm
Bag Dimensions: 44.5"L x 24"W x 16"H / 113 x 61 x 41 cm
Cockpit: 18" x 35.5" / 46 x 90 cm
Legroom (seatback to bulkhead): 48.5" / 123 cm
Max Capacity: 300 lbs / 136 kg
Material: Plastic resin specially formulated for kayak industry
Manufactured: Molded and hand-assembled in the U.S.A.
Ottawa Valley Air Paddle stands behind all it's products and offers a an industry leading 45-day money back guarantee. We want you to love your paddling equipment and if it's not right for you, we will find a way to make it right. If you would like to return a product, please reference our refund policy here.
The Bluefin 142 has bombproof construction, tongue and groove connections and clamps that apply up to 500 pounds of holding force (EACH) and squeeze a silicone gasket making it completely watertight – we promise! And, it assembles in less than 3 minutes. Watch!
Bag to Boat in Under 3 Minutes
THE ULTIMATE KAYAK
Our Bluefin 142 is a 14'2″ touring kayak that packs inside itself to 3 ½ feet and comes in a wheeled bag. It combines performance, quality and convenience. It's easy to store, easy to move, assembles in 3 minutes and paddles beautifully, which makes it The Ultimate Kayak. If you are not familiar with us, feel free to browse through this website and checkout this feature video.
Built STRONG!
We built our kayaks strong. How strong? Watch.
It Packs Inside Itself Like Russian Dolls
You've heard of the Russian Matryoshka dolls, the wooden dolls of decreasing sizes that all fit inside of each other, right?  Well, that's how Pakayaks work.
Patented Design Makes it Easy
Easy to store, easy to move, easy to assemble, all making it easy to explore and have fun. Think about it. You just need a few minutes to get out of the office and get in your kayak. How easy is it to get out and paddle? EASY as 1, 2, 3!
You can fit 4 people and 4 kayaks in 1 large SUV or van, with NO ROOF RACKS!
J'aime mon Pakayak
J'ai acheté un Pakayak ( kayak modulaire ) en ligne au Ottawa Valley Air Paddle.
Discussion avec Scott le propriétaire pour régler certains détails: service rapide et courtois.
Le kayak est stable et rapide et facile à monter.
Le produit est parfait pour mes besoins. Je vous recommande le magasin et le Pakayak!
Great kayak. Seamless purchasing experience.
This kayak tracks well, has good primary stability, and is pretty quick.
Assembles easily in just a few minutes.
Packs up almost as easily.
Just perfect!
We tried our kayaks on the St-Lawrence river and had so much fun! Easy to transport and assemble. Also very sturdy. I have to say your customer service was gold, and made all the difference.
Awesome kayak!
Couldn't be happier. Performs way above my expectations. Fast, stable, and tracks great, super easy to assemble so the time from your vehicle to being on the water is about the same as unloading a traditional kayak from off of roof racks. A very solid well made kayak. Two big thumbs up!