Suspenz All-Terrain Super Duty Airless Cart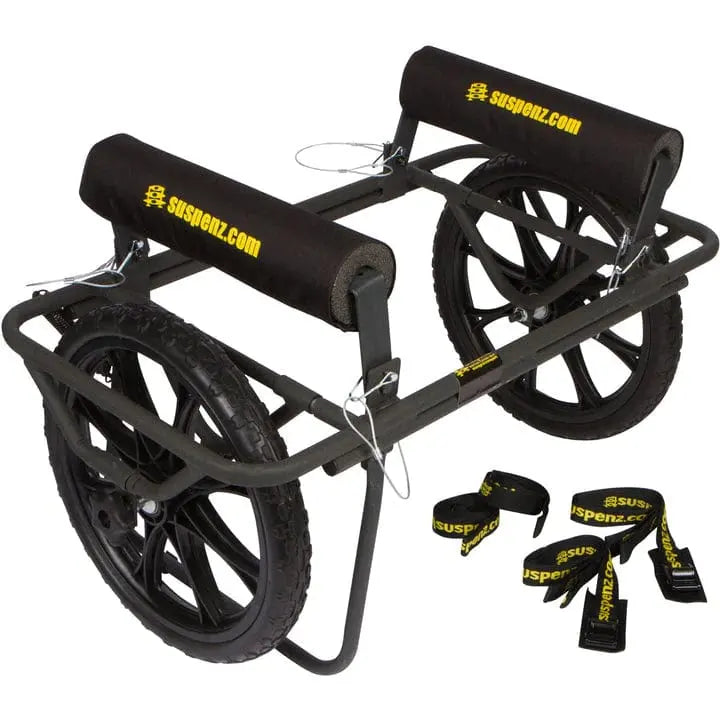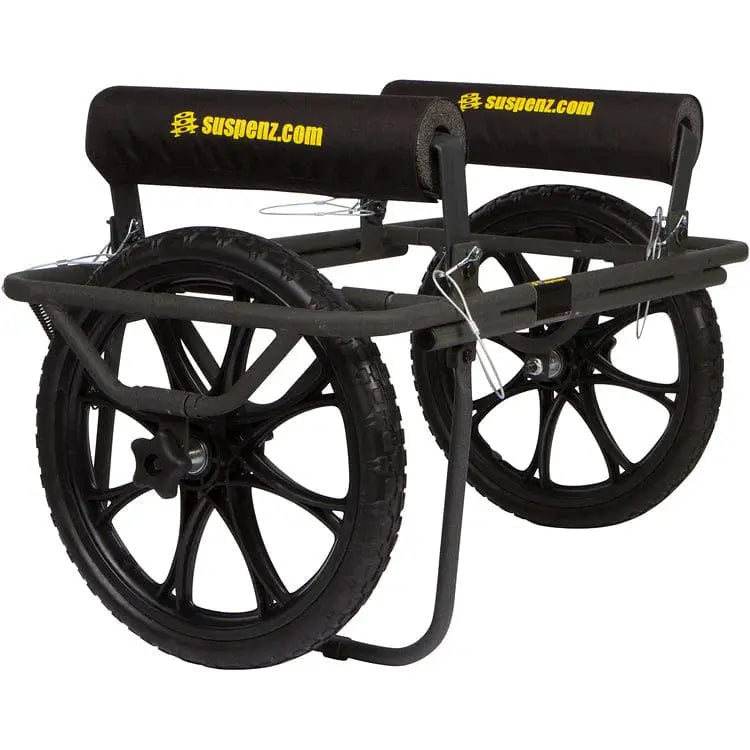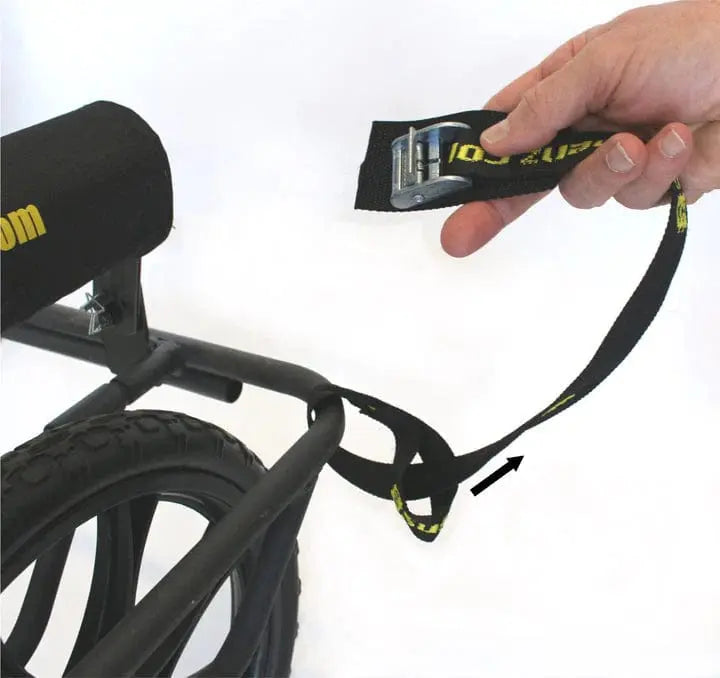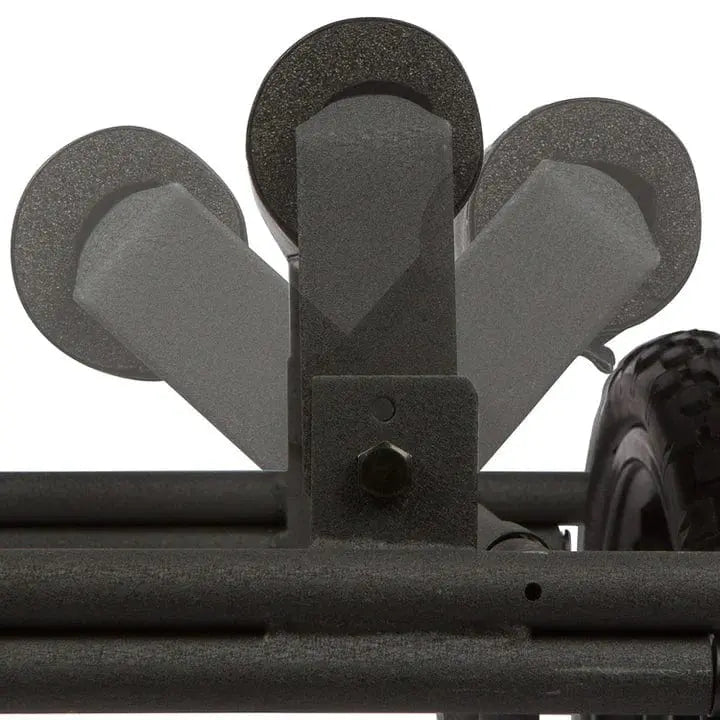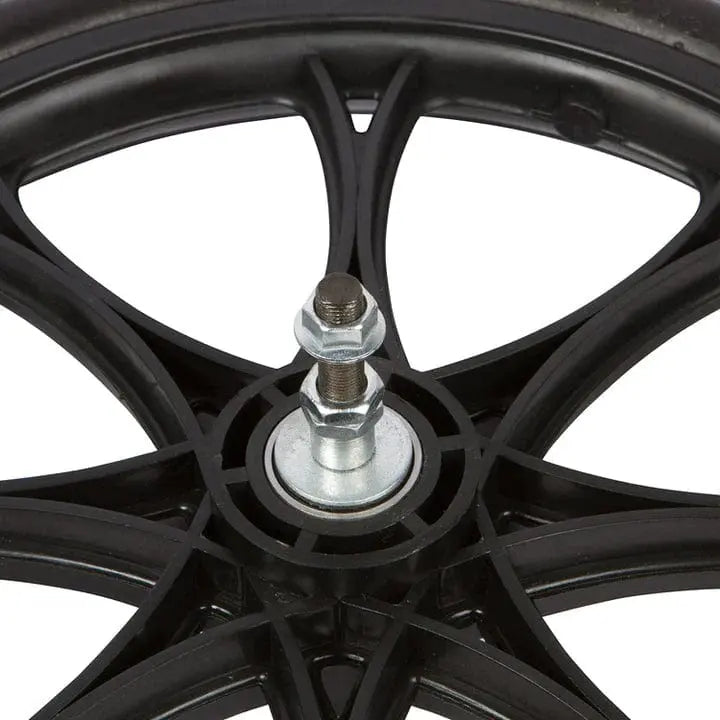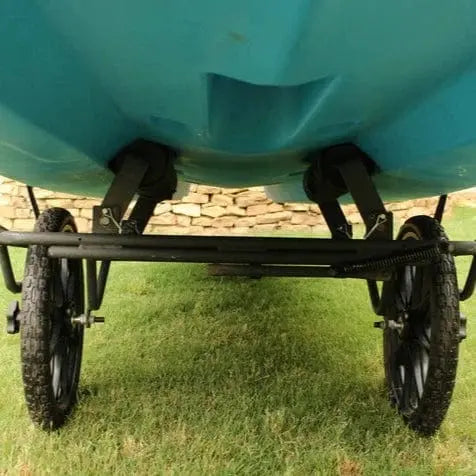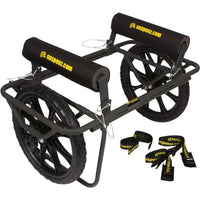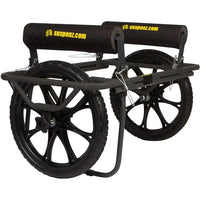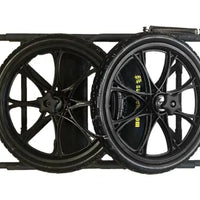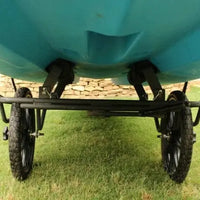 Suspenz All-Terrain Super Duty Airless Cart
Fits all bonafide kayaks. The only "all-terrain workhorse" cart on the market truly engineered for large watercraft and heavy loads that also provides the wheel clearance required for unique boat hull shapes using our adjustable bunker bars™ ! Powder-coated steel frame for strength.
Features

All-terrain | oversized wheels & 2 sets of extra-long* cam buckle straps prevent load shifting for greater stability.
Variety of hulls | adjustable bunker bars™ fit numerous hull types including tunnel/catamaran, v-shaped, and flat bottom.
Wheel clearance | tall bunker bars™ with oversized heavy-duty foam provide much needed lift between hull & cart wheels.
Ease of use | attached tie-down straps & spring loaded kickstand for easy loading**.
Double the straps | twice the straps means greater support to prevent load shifting
Load Capacity: 300 lbs
Wheel Type: Airless
Wheel Diameter: 15"
Material: Powder-Coated Steel
Weight: 17 lbs.
Platform Size: Adjustable from 9" to 20" Wide***
Assembled Size: 31" x 16" x 18"
Folded/Storage Size: 31" x 16" x 9"
Ottawa Valley Air Paddle stands behind all it's products and offers a an industry leading 45-day money back guarantee. We want you to love your paddling equipment and if it's not right for you, we will find a way to make it right. If you would like to return a product, please reference our refund policy here.